Podcast: Play in new window | Download | Embed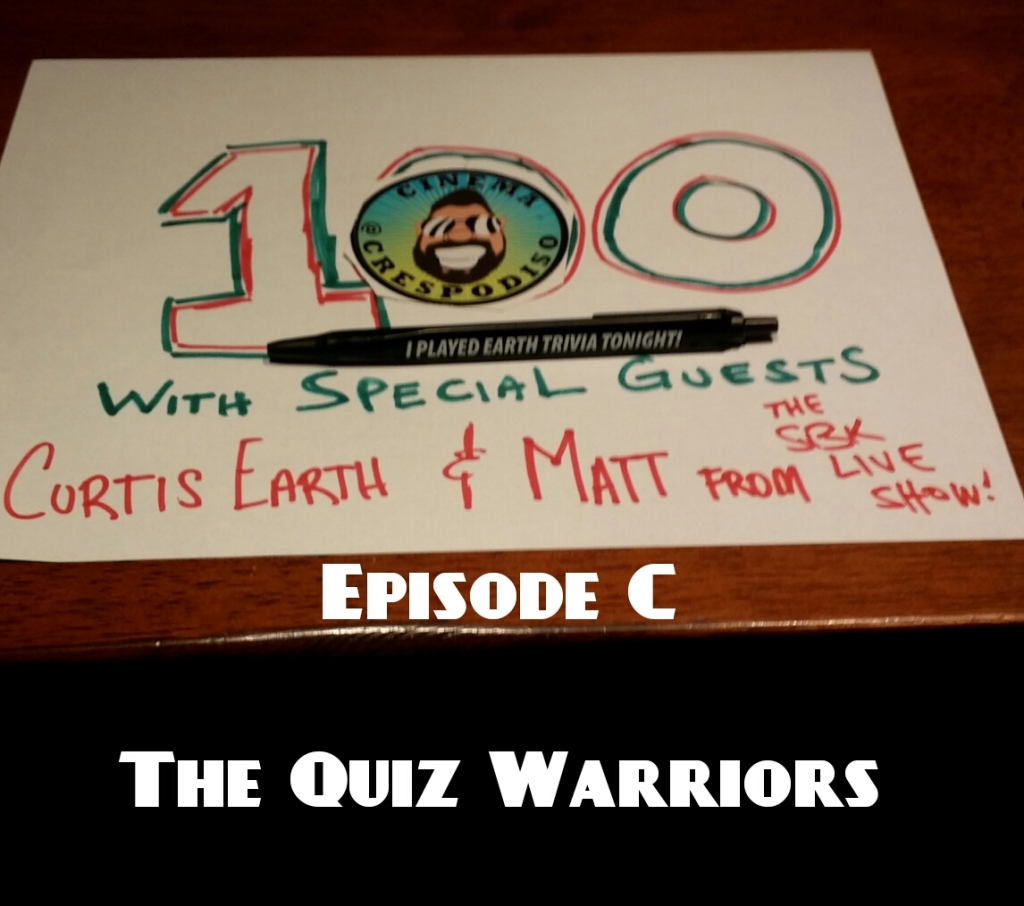 (Right Click Download Link To Save)
In episode 100, Chris Crespo and Drewster Cogburn are joined by TWO returning guests – Matt from The SBK LIVE Show and Curtis Earth from The Curtis Earth Show!
Drew reviews Tyler Perry's Madea Christmas, Chris reviews The Homesman, and there is trivia galore!
Also Curtis debuts a BRAND NEW song for Cinema Crespodiso!
Discussed in this episode: the 12 most anticipated movies of 2015, Anchorman 2 on Netflix Instant, Stephen King's IT being made into a movie, The Preacher being made into an AMC TV show, Bond 24 and Batman v Superman updates, Teenage Mutant Ninja Turtles 2 has a new director, the SONY hack, and the world's first 4D film festival is happening in Los Angeles.
www.twitter.com/IamChrisCrespo
www.twitter.com/Crespodiso
www.twitter.com/Antihero419
www.facebook.com/cinemacrespodiso
www.instagram.com/cinemacrespodiso
CinemaCrespodiso@gmail.com