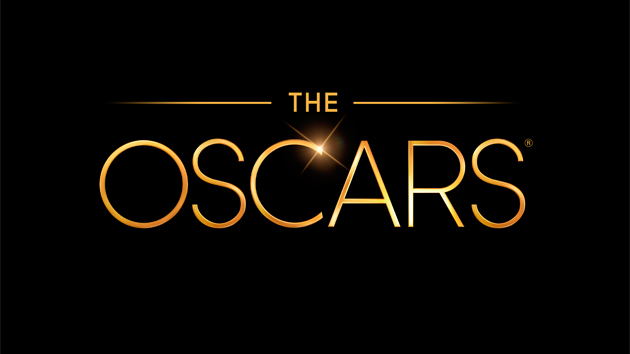 The 85th Academy Awards are here (though apparently the Academy wants to just call it The Oscars this year) and what's more thrilling than compiling a scorecard of all the categories and trying to pick the winners ahead of time? Answer: everything. But because it IS that time of year and because keeping track of these things does manage to make the actual show itself more entertaining, here are some predictions for this year's 85th Acada- uh…the Oscars.
DISCLAIMER: click here to read my previous thoughts on giving out awards for art, and which I still believe.
Cinema Crespodiso co-host Drewster Cogburn and myself went through the 24 categories and made our predictions based on what we did and did not know, which could be a lot depending on the category. Out of 24, we managed to differ on 10 categories, which should make for a very interesting Oscar broadcast.
As far as totals go I'm predicting the awards are spread out among the different films in contention, with no film getting more than three wins, and six films getting at least two awards, with "Lincoln" being the big winner with three and "Life of Pi" getting three for being such a technical beauty. Meanwhile Drewster feels "Lincoln" will get four awards total, with "Les Miserables" getting three.
When it comes to the obvious stuff, we both feel Daniel Day-Lewis's portrayal of Abraham Lincoln will get the Best Actors award because that's what he does professionally, give award-winning performances, and Jennifer Lawrence and Anne Hathaway will get Oscars for their performances in "Silver Linings Playbook" and "Les Miserables," respectively. We also both feel that Steven Spielberg, King of Hollywood, will get the Best Director award for delivering on a film that encompasses several things Academy members love – period films, biopics and a great ensemble cast.
But then there are the differences, like how I think "Argo" will bring home Best Picture due to all the momentum it has been getting from other award wins in recent weeks, which would result in a rare Best Director/Best Picture split. And while Drewster believes that Christoph Waltz will bring home the Best Supporting Actor award for "Django Unchained" (which would be AWESOME), the signs currently point to Robert De Niro getting the award for his work in "Silver Linings Playbook" thanks to the fact that he's been pretty terrible for awhile but this is a now rare example of older De Niro actually working and putting in considerable effort to craft an interesting character, and by golly he's getting up there in age and this may be the Academy's last opportunity to bestow an award upon him.
Drewster is also going with the safe bet of Pixar winning another Best Animated Film award for "Brave," while I'm banking on the upset from Dreamworks Animation's much beloved "Wreck-It Ralph." And while Drewster thinks "Les Miserables," the one musical in the race, will win Best Original Song, I just have to go with the commercial hit that is Adele's "Skyfall" theme song.
So we shall see this weekend. Who will be the big winner and will get a chicken dinner, and who will be the loser and will have to sleep on the street? Stay tuned here to find out.
And our predictions for the 2013 Oscars are:
Chris' Picks
Best Picture: Argo
Best Director: Steven Spielberg, Lincoln
Best Actor: Daniel Day-Lewis, Lincoln
Best Actress: Jennifer Lawrence, Silver Linings Playbook
Best Supporting Actor: Robert De Niro, Silver Linings Playbook
Best Supporting Actress: Anne Hathaway, Les Miserables
Best Animated Feature Film: Wreck-It Ralph
Best Foreign Film: Amour
Best Original Screenplay: Amour
Best Adapted Screenplay: Lincoln
Best Costume Design: Anna Karenina
Best Original Song: "Skyfall" from Skyfall
Best Original Score: Life Of Pi
Best Documentary: Searching for Sugar Man
Best Documentary (short): Open Heart
Best Makeup & Hairstyling: The Hobbit: An Unexpected Journey
Best Production Design: Anna Karenina
Best Film Editing: Argo
Best Cinematography: Life of Pi
Best Sound Editing: Skyfall
Best Sound Mixing: Les Miserables
Best Visual Effects: Life of Pi
Best Short Film (Animated): Paperman
Best Short Film (Live Action): Death of a Shadow (Dood van een Schaduw)
Drewster Cogburn's Picks
Best Picture: Lincoln

Best Director: Steven Spielberg, Lincoln

Best Actor: Daniel Day-Lewis, Lincoln

Best Actress: Jennifer Lawrence, Silver Linings Playbook

Best Supporting Actor: Christoph Waltz, Django Unchained

Best Supporting Actress: Anne Hathaway, Les Miserables

Best Animated Feature Film: Brave

Best Foreign Film: Amour

Best Original Screenplay: Moonrise Kingdom

Best Adapted Screenplay: Lincoln

Best Costume Design: Anna Karenina

Best Original Song: "Suddenly" from Les Misrables

Best Original Score: Skyfall

Best Documentary: How to Survive a Plague

Best Documentary (short): Redemption

Best Makeup & Hairstyling: The Hobbit: An Unexpected Journey

Best Production Design: Anna Karenina

Best Film Editing: Argo

Best Cinematography: Django Unchained

Best Sound Editing: Life of Pi

Best Sound Mixing: Les Miserables

Best Visual Effects: Life of Pi

Best Short Film (Animated): Maggie Simpson in "The Longest Daycare"

Best Short Film (Live Action): Death of a Shadow (Dood van een Schaduw)