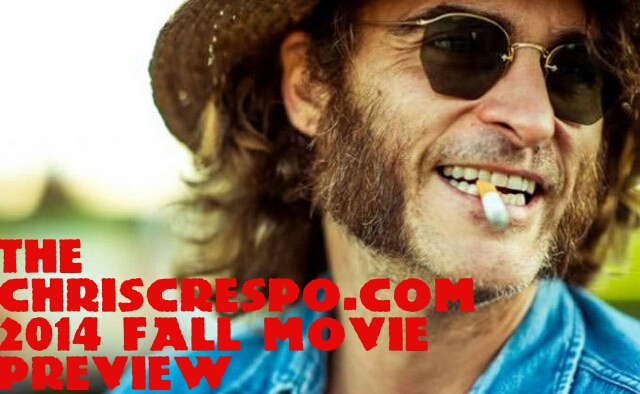 The summer movie season for 2014 is officially over, ending with a commercial and critical bang with the unexpected powerhouse that is "Guardians of the Galaxy," and now we are in that transition period from big expensive tentpole movies to the more serious minded, adult targeted, possibly award winning films typical of the end of the year. So what can we look forward to in 2014? Here is a list of nine movies that could potentially make a big impact this fall movie season. And let's just start at the beginning, shall we?
October 2014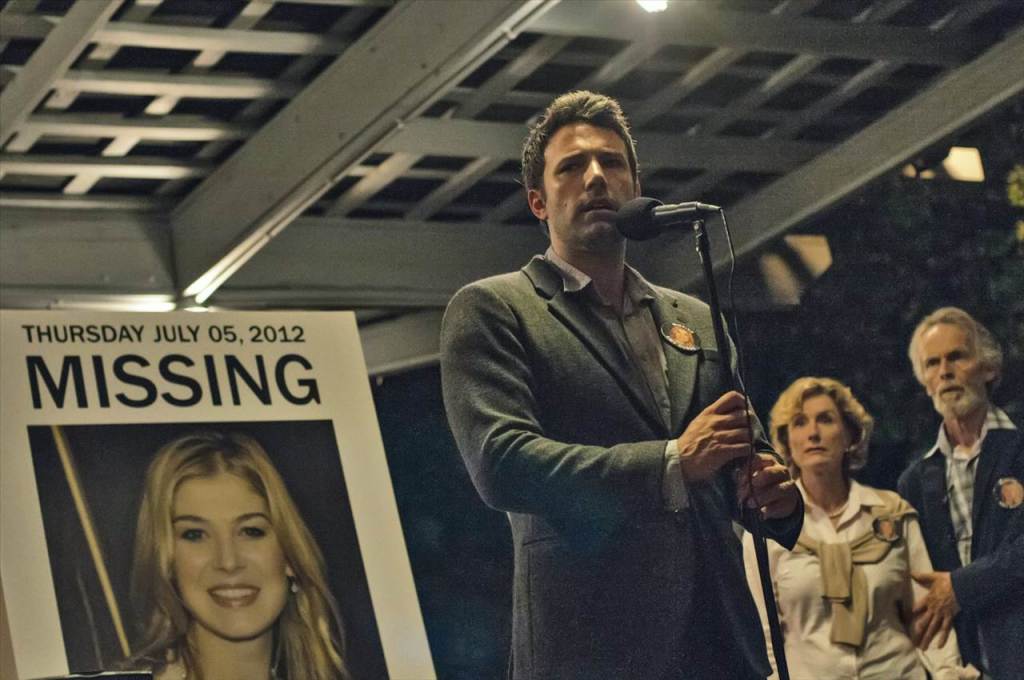 Starting on October 3rd, we got the latest David Fincher movie in the form of "Gone Girl," an adaptation of a best selling thriller about a woman's disappearance and the ensuing investigation, in which the prime suspect is the husband. And what sounds like a generic premise and something that could be quite dull is actually in very good hands with David Fincher, because no one in the world wanted to see a movie about the kids who made Facebook, and yet "The Social Network" was a rousing success on all fronts. No one wanted an English-language remake of the popular Swedish film "The Girl With the The Dragon Tattoo," yet when Fincher was done with it, even the Swedish film critics admitted in public via print that his version was superior to the one made by their own countrymen. So obviously David Fincher read this book and saw something in the material that intrigued him, something that he felt would be an interesting and unique hook that would really make this movie sing, so the chances are very good that this will be a most excellent movie. Plus the trailer, despite seemingly giving out lots of information, is extremely well made and features what I believe is some original Trent Reznor and Atticus Ross made music, akin to what they did for the last two Fincher films, and for that reason alone "Gone Girl" will be worth watching. You can watch the trailer for this movie right here, or you can just patiently wait a few weeks for this thing to come out, as it is right around the corner.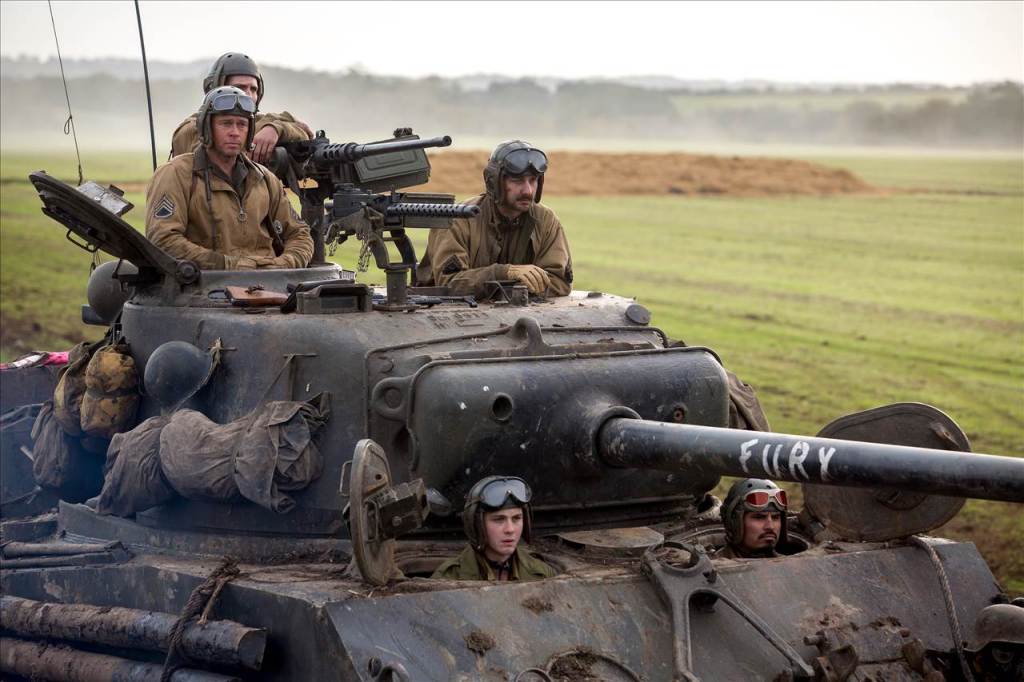 Then on the weekend of October 17th, we have two movies coming out, with one of them likely starting with a limited release and then expanding nationwide over the following weeks. But first there is the wide release movie "Fury," which is the World War II tank-specific war movie from David Ayer, the writer and director who is partly or wholly responsible for such movies as "Training Day" and "End of Watch." Have you seen this trailer for this movie? It looks damn INTENSE. I can't recall if there has ever been a tank-heavy WW II movie, there may be a few about tank battalions starring John Wayne from back in the day because in the 50's it seems like all Hollywood did was crank out WW II movies, but here we are in 2014 with what appears to be one of the most intense war movies to come out in awhile. Nothing glamorous or movie-like with this war, instead it is all dirt and grime and blood and violence and of course brotherhood and love and loss and life and death a.k.a. a good time at the movies.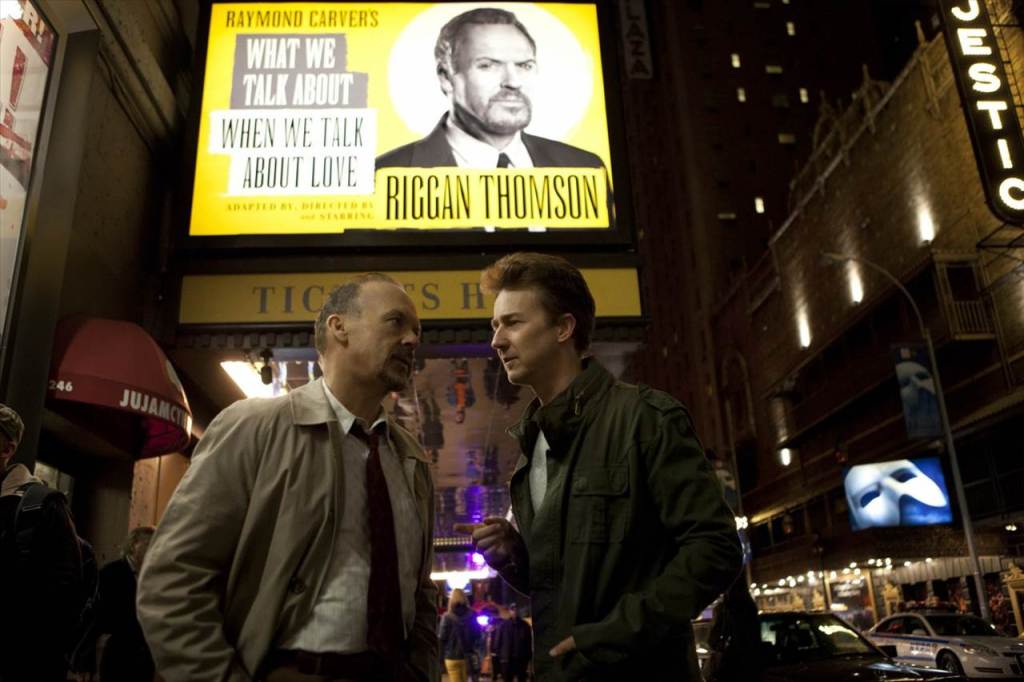 And then coming out in limited release the same weekend is what appears to be easily the most confounding, crazy, weird looking movie of the Fall 2014 season, and that would be "Birdman," which is a dark comedy by the guy who brought us "21 Grams" and "Babel." A comedy. From that guy. Oh boy. Michael Keaton is playing what appears to be an alternate universe version of himself, as the actor who played Batman from 1989 to 1992 is here playing a movie star best known for his onscreen portrayal of a superhero known as Birdman, but whereas Batman really only seemed to bring Keaton some fame and good money, it appears that this person he plays is plagued by his past as Birdman, a past he can't ignore and which he has to live with every day, even as he appears to be embarking on a new career as a stage actor. This thing looks insane, and I like it. Watch this trailer here, which is enigmatic and interesting and yes even a lil funny, especially when Keaton and Ed Norton start to tussle at the end. Good stuff.
November 2014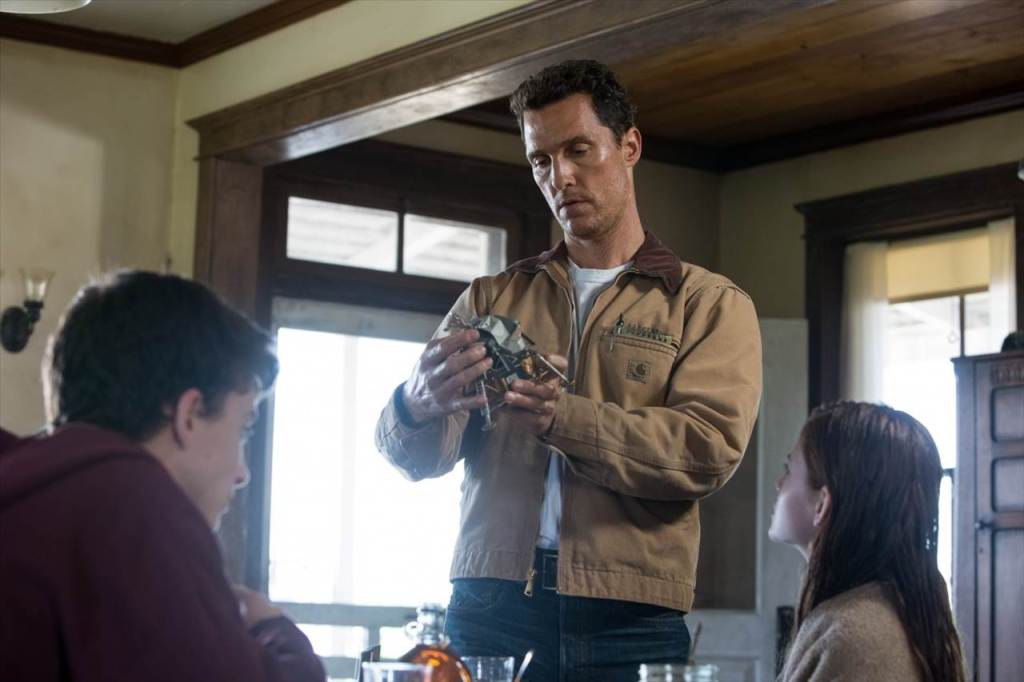 Not for nothing, but November starts with a damn BANG, as on the weekend of November 7 we get the new Christopher Nolan movie, which at this point after three Batman movies and an "Inception," is a big deal among the masses and film going establishment. Nolan has become one of our best filmmakers, especially when it comes to the big budget stuff, and with "Interstellar" he has set out to make a movie that is epic and gigantic and thought provoking and all those wonderful things that makes the best movies really work and live and breath and really last through time. With "Interstellar," we have a movie about mankind exploring deep space in an attempt to save the species, as apparently space colonization will be the only way humans will be able to continue existing. Watching this latest, epic trailer here, one can't help but get the feeling that Nolan has set out to make his own "2001: A Space Odyssey," though possibly with some added emotion and sentiment, making for a an interesting sci-fi mix of Kubrick and Spielberg. Also starring the man himselfMatthew McConaughey, a fella who has really come into his own as one of our finer actors working these days, and we have here the possibility of a new classic. Also the fact that this trailer (and likely the movie) features Michael Caine reciting Dylan Thomas' "Do Not Go Gentle into that Good Night" should give us all a good idea of the tone and gravity that Nolan is trying to strike here.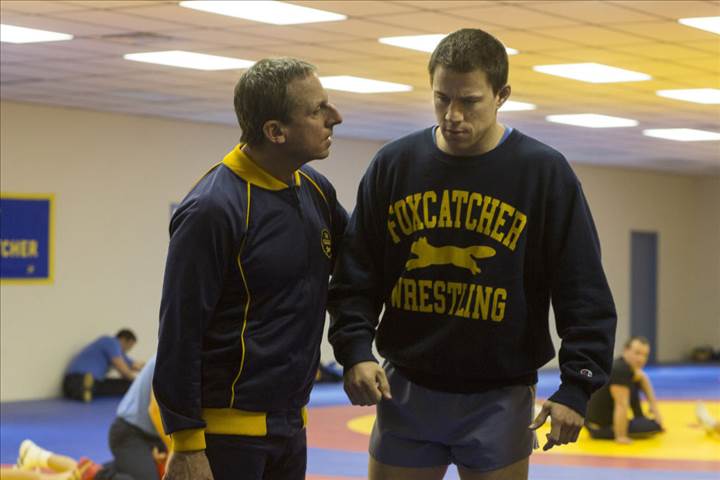 But not to be outdone, the following weekend on November 14th we get the latest Bennett Miller movie. What is a Bennett Miller movie, you may ask? Well, at this point a Bennett Miller movie can be defined as a film dealing with real people and real events and which contains award-winning performances and which themselves get nominated for all sorts of best movie and best director awards. Following up "Capote" and "Moneyball," this here "Foxcatcher" movie has already started with the accolades and great critical reception, as Bennett Miller was given the Best Director Award at this year's Cannes film festival, and based on the buzz coming from that screening, Steve Carell, Channing Tatum and Mark Ruffalo are all looking like possible award winners for their fine work in this psychological thriller about a wrestling coach and his protege and the real story about how it all went horribly south. There are actually a couple of short, one-minute long teaser trailers out for this movie, and this trailer along with this trailer paint a very interesting picture of what this movie is about and how it is all going to be presented.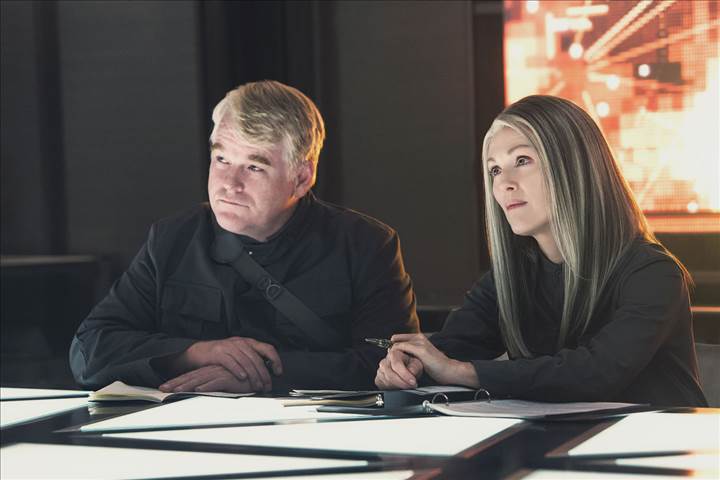 And then there is "The Hunger Games: Mockingjay – Part 1." Do I actually think this movie is going to be as good as "Interstellar" and "Foxcatcher?" Nope, not at all. But as "The Hunger Games" movies has progressed, they have become less about the kids-killing-kids concept that has felt dated and reused too often and more about a growing revolution among the poor and downtrodden, a kind of a "Occupy Panem" kind of deal. Now this is likely to be the last time we get to see the great Phillip Seymour Hoffman in a movie, as he has a decent sized role in this movie, and which was mostly completed at the time of his death. I am not sure if we will see him in Part II of this part three of this movie series, but that does bring me to something that bothers me very much. It is very annoying how whenever a book series is being made into a film series, the final book of the series has to be split up into multiple movies. It worked like gangbusters for the Harry Potter folks, as one book yielded two movies grossing a total of over $2 billion in worldwide box office receipts, so the Twilight people followed suit and now here we are with a Hunger Games book being split into two movies, and goddammit ain't it just the most annoying thing ever. It is a money grab, has nothing to do with artistic intent, and it could really damage the overall feel of the story and the progression of the events. Or maybe they cracked it and they found a nice, satisfying way to split up one book into two movies, but I'll tell you what, that hasn't worked out so well for The Hobbit movies (more on those later). Check out the trailer for the newest Hunger Games movie right here, ya'll.
December 2014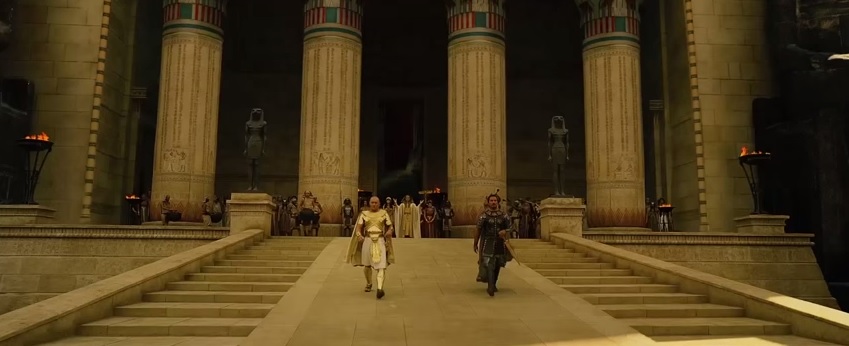 On December 12th, Ridley Scott is back with his newest swords-and-sandals epic, and no it is not a sequel to "Gladiator," but instead is something even more epic and possibly more exciting and crazy, and that is "Exodus: Gods and Kings," which is essentially Scott's even bigger budgeted version of "The Ten Commandments," with Welsh-born Christian Bale playing Moses and Australian Joel Edgerton playing Egyptian prince and king Rhamses. This trailer here, while promising an epic scope and huge visuals and an intense tone worthy of such an old yet tried and true story of survival and rebellion, also hides the fact that Breaking Bad's Aaron Paul is also in this movie, as well as Sigourney Weaver, John Turturro and Ben Mendelsohn, making this at the very least a most interesting cast for this biblical story. Really all of my trust and faith comes from the fact that not only is Ridley Scott directing this, even though he admittedly has his share of stinkers in his filmography, but also because Steven Zaillian worked on the screenplay, he of "Schindler's List" and "Gangs of New York" and "Moneyball" fame. And really now is a good time to recreate all the great plagues and the parting of the sea with our sweet-ass special effects tech that we have at our disposal, so this should be an incredibly interesting and potentially fantastic film.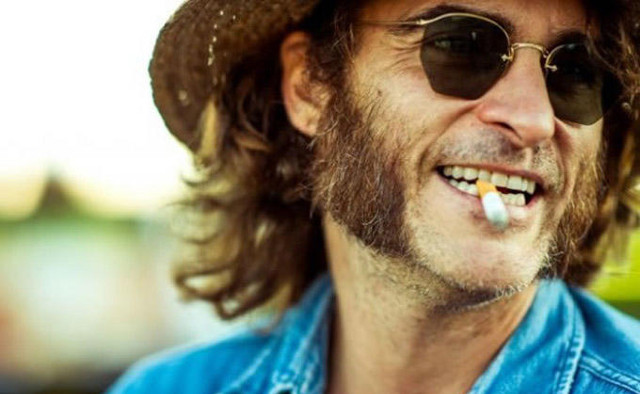 Quite simply one of the best and more interesting filmmakers working in America in the last decade or so has been Paul Thomas Anderson, and he is following up his decidedly non-mainstream and downright brilliant "The Master" with an adaptation of a recent Thomas Pynchon novel, making for the first of Pynchon's work to be adapted into a movie, and that is how we have "Inherent Vice." Just look at crazy old Joaquin Phoenix in that image from the movie right there above this very paragraph. Look at those chops and that long hair and that hat. Now imagine that his character is actually a stoner, burnt out private investigator and imagine him bouncing around Los Angeles trying to make sense of a case that just gets more and more confusing. Throw in Josh Brolin as a hard ass cop giving Phoenix's PI a hard time as well as Benicio Del Toro bringing his OWN particular brand of crazy to this movie and you got what should be yet another Paul Thomas Anderson shotgun blast to the face awesome movie. And really he is working from some great source material, so whether he sticks close to it or whether he pulls a "There Will Be Blood" and merely use the source material as a jumping off point, I am sure this will be a great movie and possibly the best of the year.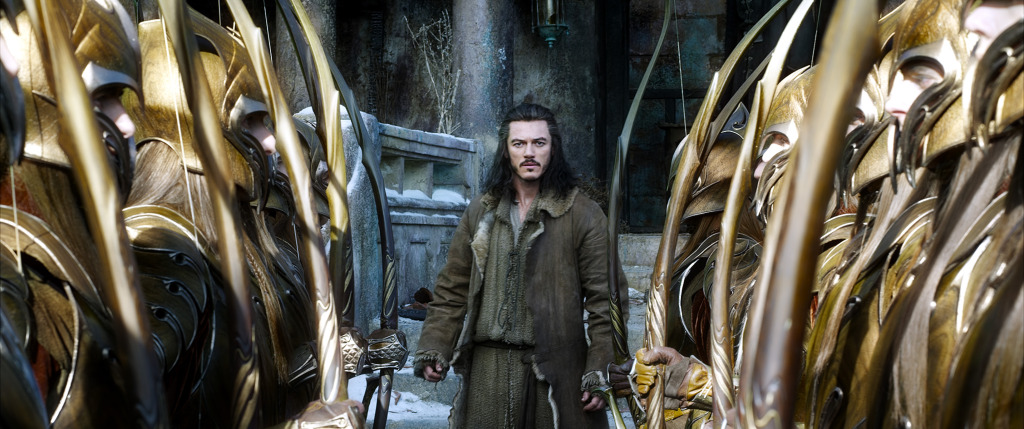 And then finally on December 19th we can put all of this Hobbit business to bed once and for all, as well get the third (!) installment in the trilogy of movies made out of one 300+ page book intended for children, "The Hobbit: The Battle of the Five Armies." Why Peter Jackson decided that taking this one book and including elements from another Tolkien-penned book and throwing them into these movies I have no idea. Perhaps he really thought this would have made for a fun epic adventure but instead it has been an absolute slog to get through. So why is this movie on this list? Well, a couple of reasons. It IS the finale, after all, so a lot of stuff will happen, stories will be closed out, and there should be a sense of finality that will greatly benefit this movie over the open endings of the previous two Hobbit films. And also this is the last time Peter Jackson will have to make one of these movies, and rest assured his hand was forced into directing this trilogy, as Guillermo Del Toro had to drop out when financing temporarily froze up and it was in question as to whether or not these movies would even be made and Peter Jackson was forced into the director's chair when everything finally came together to make these movies happen. And finally, the real reason this movie is on this list, besides what will surely be a sweet opening battle scene featuring Smaug the Dragon, is because there are only a handful of movies scheduled for the month of December at this point and I wanted three movies from each month so there you, complete transparency. Here is the trailer for this movie for those who care. I'm sure I will still be buzzing from "Inherent Vice" by the time this comes out, so maybe I'll take those good vibes into the theater and they will rub off on this story of men and dwarves and hobbits and elves and dragons and orcs. Maybe.