Podcast: Play in new window | Download | Embed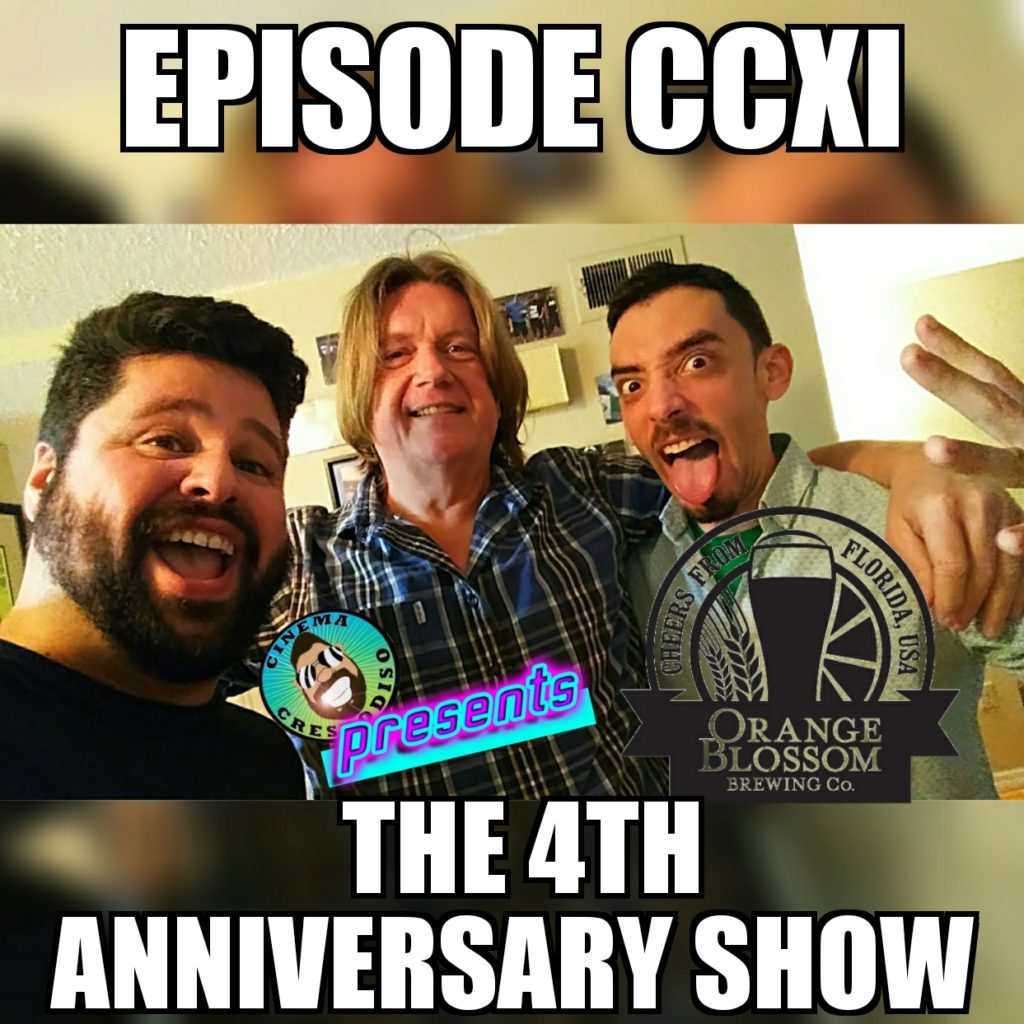 In episode 211, Chris Crespo and Drewster Cogburn celebrate the show's 4th anniversary with the help of their friend Tom the Beer Guy from Orange Blossom Brewing!
Chris and Drew review Silence and Split.
The Streaming Pick of the Week is Hero (2004).
Dr. Drew gives his 2 cents on the show's 4th birthday.
The Crespodisco features the main theme from Thief by Tangerine Dream.
Billy D reviews Fear Inc., We Are The Flesh, and Scare Campaign.
The Vox Populi takes us back down memory lane to the more naive days of Cinema Crespodiso, plus a new 5-star review declares us to be the Worst. Show. Ever.
Enjoy the show and fight the power!
Listen to all back episodes of Cinema Crespodiso for FREE at ChrisCrespo.com!
www.twitter.com/IamChrisCrespo
www.facebook.com/cinemacrespodiso
www.instagram.com/cinemacrespodiso