Podcast: Play in new window | Download | Embed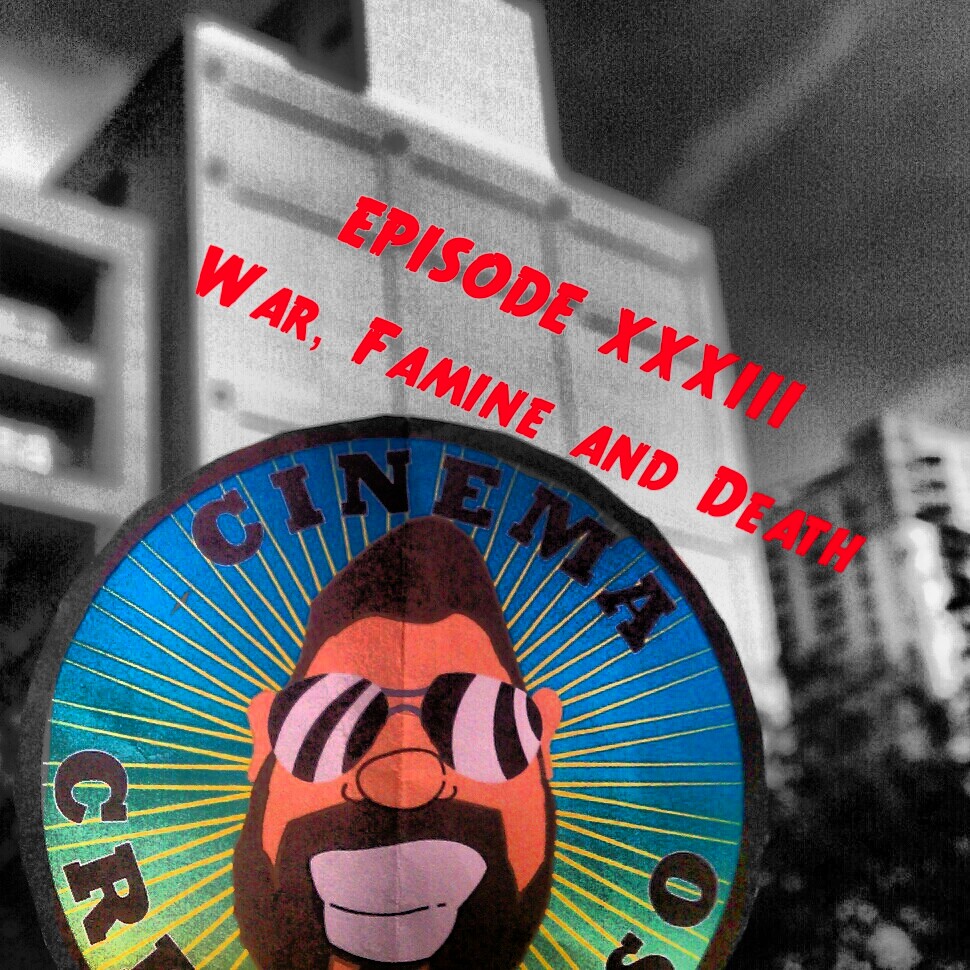 (Right Click Download Link To Save)
In episode 33, Chris and Drew are joined by Angel Rivera (@itsoffcialangel) from "The SBK LIVE Show" (www.sbkliveradio.com), and they review the new movies You're Next and The World's End, there is a brand new Netflix Instant Pick of the Week, they preview the new movies coming out on DVD and in theaters, and then they head into the Crespodome, which featured a rematch of Drewster Cogburn vs the World and a new Lightning Round for Angel.
Things discussed in this episode include:
The Netflix Instant Pick of the Week is the stop-motion animation movie ParaNorman.
During Chris' review of You're Next, they discuss the movie theater going experience in general.
The Mortal Instruments: City of Bones and other franchise non-starters.
Angel wants to see We're the Millers.
Chris and Drew recap their feelings on Lee Daniels' The Butler, which they reviewed in episode 32.
New movies on DVD this week include The Great Gatsby and Pain & Gain.
New movies in theaters include the new One Direction movie, Getaway and Closed Circuit.
In the Crespodisco, Chris plays two songs from the Pineapple Express soundtrack, Moondog's "Bird's Lament" and Brother Nolan's "Coconut Girl."
There is long discussion about Ben Affleck being cast as Batman/Bruce Wayne, and the history of people's shocked reactions to various casting decisions on past Batman movies, as well as Ben Affleck's merits as an actor as opposed to as a director.
Chris reads some reactions from Twitter made by show listeners on the topic of Ben Affleck as Batman in the new Batman vs Superman movie.
Vin Diesel's grandiose plans for the Riddick movie universe.
Escape From Tomorrow, an indie movie shot on location on Disney property and without Disney's permission, will be released in theaters and on VOD on October 11th.
There are three Crespodome battles in this episode, which include James Earl Jones vs Morgan Freeman, Henry Cavill vs Ben Affleck and Batman vs Superman.
www.facebook.com/cinemacrespodiso
www.instagram.com/cinemacrespodiso
www.twitter.com/crespodiso
www.twitter.com/iamchriscrespo