Podcast: Play in new window | Download | Embed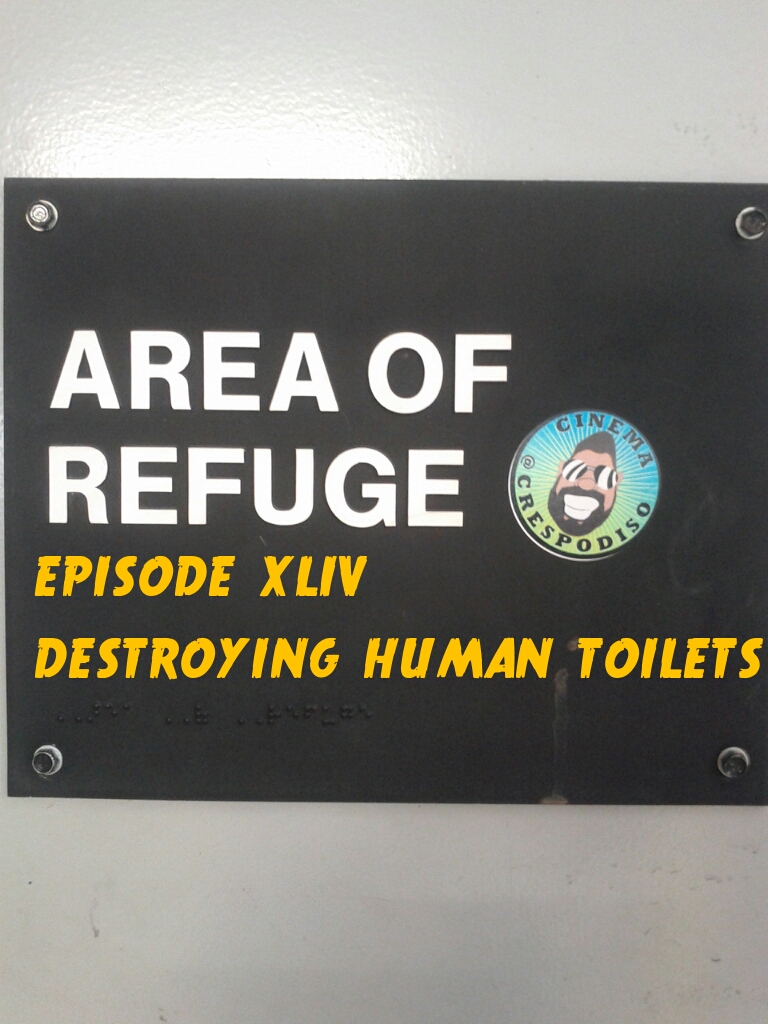 (Right Click Download Link To Save)
In episode 44, Chris Crespo a.k.a. Crespo and Drewster Cogburn are joined by returning guest Curtis Earth from The Curtis Earth Show and Earth Trivia fame. Chris and Drew review 12 Years a Slave and Thor: The Dark World, there's a new Netflix Pick of the Week and a Drewster Cogburn vs The World rematch between Drew and Curtis.
Things discussed in this episode include:
Why Chris should just go as "Crespo."
The Netflix Instant Pick of the Week is Senna, which starts a discussion about racing.
Curtis talks about his fear of heights and movies with people dying from great heights.
Chris and Drew review 12 Years a Slave.
They talk about men crying in movies, and Chris talks about trying NOT to cry during 12 Years a Slave.
Chris talks about hanging out in Alfre Woodard's house when he visited Los Angeles years ago.
They recap the box office top five, which includes Ender's Game, Last Vegas, Free Birds and Bad Grandpa.
Chris and Drew review Thor: The Dark World.
Curtis says he doesn't "get" Thor and asks for clarification as to Thor's origins.
Is there too much over-the-top action and violence in these comic book movies these days?
New movies coming out on DVD include Man of Steel, Turbo, Prince Avalanche and I Declare War.
New movies coming out in theaters include Nebraska and The Best Man Holiday.
Curtis talks about his appreciation of Bruce Dern and seeing him play the villain in The Cowboys with John Wayne.
Chris questions simply slapping "Holiday" on a movie sequel title as a naming device, but Drew shows that it works just fine.
The Crespodisco features "O Death" from the O Brother Where Art Thou soundtrack and "Take Me Back" from the Rocky soundtrack.
Justin Lin is directing the next "Bourne" movie.
DISH Network is closing down the last of the Blockbuster stores in the U.S. by January 2014.
Marvel struck a deal with Netflix to premiere four new original series', culminating with a mini-series, all led by Daredevil.
The best movie deleted scenes?
Curtis and Chris go off on This is Spinal Tap.
Do any of the guys care at all about the Hunger Games movies?
Billy D. sends in a question about Star War Episode VII breaking tradition by coming out in December 2015 instead of the usual summer release date.
Curtis goes through a Lightning Round, gets his swag bag and that's all folks!