Podcast: Play in new window | Download | Embed
(Right Click Download Link To Save)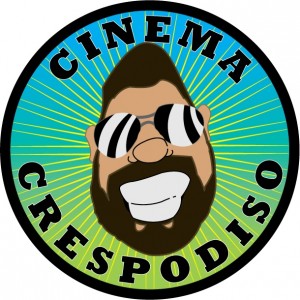 In episode 46, Chris Crespo and Drewster Cogburn review The Hunger Games: Catching Fire, there is a new Netflix Instant Pick of the Week, , they recap the weekend box office results, and so much more!
Discussed in this episode:
There are bonus episodes available for download and t-shirts available for sale!
The Netflix Instant Pick of the Week is Eternal Sunshine of the Spotless Mind.
The box office recap includes Free Birds, Delivery Man, The Best Man Holiday and Thor: The Dark World.
The number one movie is The Hunger Games: Catching Fire, and they review the movie.
Chris and Drew go over the top ten opening weekends of all time.
New movies on DVD this week include Red 2, Getaway, Jobs, The Canyons and Breaking Bad: the Final Season.
New movies in theaters this Thanksgiving week include Oldboy, Black Nativity, Mandela and Homefront.
In this week's Crespodisco, we have "Boobytrapping" from the Ocean's 11 soundtrack and "Forever Night Shade Mary" by the Latin Playboys from the Desperado soundtrack.
In the Crespodome, Chris goes over the top ten grossing black directors of all time.
Chris talks about how hard it is for black female directors and non-while male directors in general.
Cary Elwes is writing a memoir about the making of The Princess Bride.
Pixar lays off 5% of their staff.
Possible titles for Man of Steel 2 a.k.a. Batman vs Superman.
Should Chris have warned people about watching The Human Centipede?
They get a random review request for the movie Bulworth.
Chris and Drew talk about The Raid 2.