Podcast: Play in new window | Download | Embed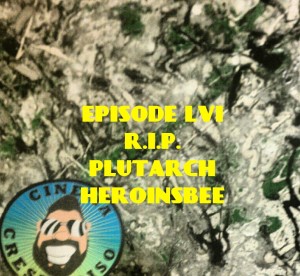 (Right Click Download Link To Save)
In episode 56, Chris Crespo and Drewster Cogburn mourn the untimely loss of the great Philip Seymour Hoffman, who died at the age of 46 due to an apparent drug overdose. Despite the heavy opening story, the show must go on, and on it went, with a new Netflix Instant Pick of the Week, reviews of Dallas Buyers Club and Inside Llewyn Davis and much more!
Discussed in this episode:
R.I.P. Philip Seymour Hoffman
The Netflix Instant Pick of the Week is The Day The Earth Stood Still.
Drew reviews Inside Llewyn Davis.
Chris reviews Dallas Buyers Club.
Chris and Drew recap the box office weekend results for Super Bowl weekend.
New movies on DVD this week include Dallas Buyers Club, About Time and Escape Plan.
New movies in theaters this week include Vampire Academy, The Lego Movie and The Monuments Men.
The Crespodisco features the theme songs for Goldfinger and Goldeneye.
Chris and Drew go through Philip Seymour Hoffman's filmography and marvel at the acting legacy he left behind.
Jesse Eisenberg has been cast as Lex Luthor and Jeremy Irons as Alfred the Butler, perhaps the world's most famous butler.
There's a new Peter Pan movie in the works.
There is a True Romance two-day appreciation fest coming up May 2-3 in Burbank, California. Chris encourages the show's California listeners to check out the fest and report back.
The new Teenage Mutant Ninja Turtles leaked on the internet and then got pulled down by the studios.
Chris goes over the differences between Best Cinematography and Best Director, but the Best Director/Best Movie split flummoxes him, as well as Drew.
Crespodome battle between Danny Trejo's skin and Edward James Olmos' craggy hide.
Billy D.'s question ties into the earlier Superman movie discussion.
Chris begs listeners to rate and review the show on every outlet possible.
Listen to all back episodes of Cinema Crespodiso for FREE at ChrisCrespo.com!
www.twitter.com/IamChrisCrespo
www.twitter.com/Crespodiso
www.twitter.com/Antihero419
www.facebook.com/cinemacrespodiso
www.instagram.com/cinemacrespodiso
CinemaCrespodiso@gmail.com