Podcast: Play in new window | Download | Embed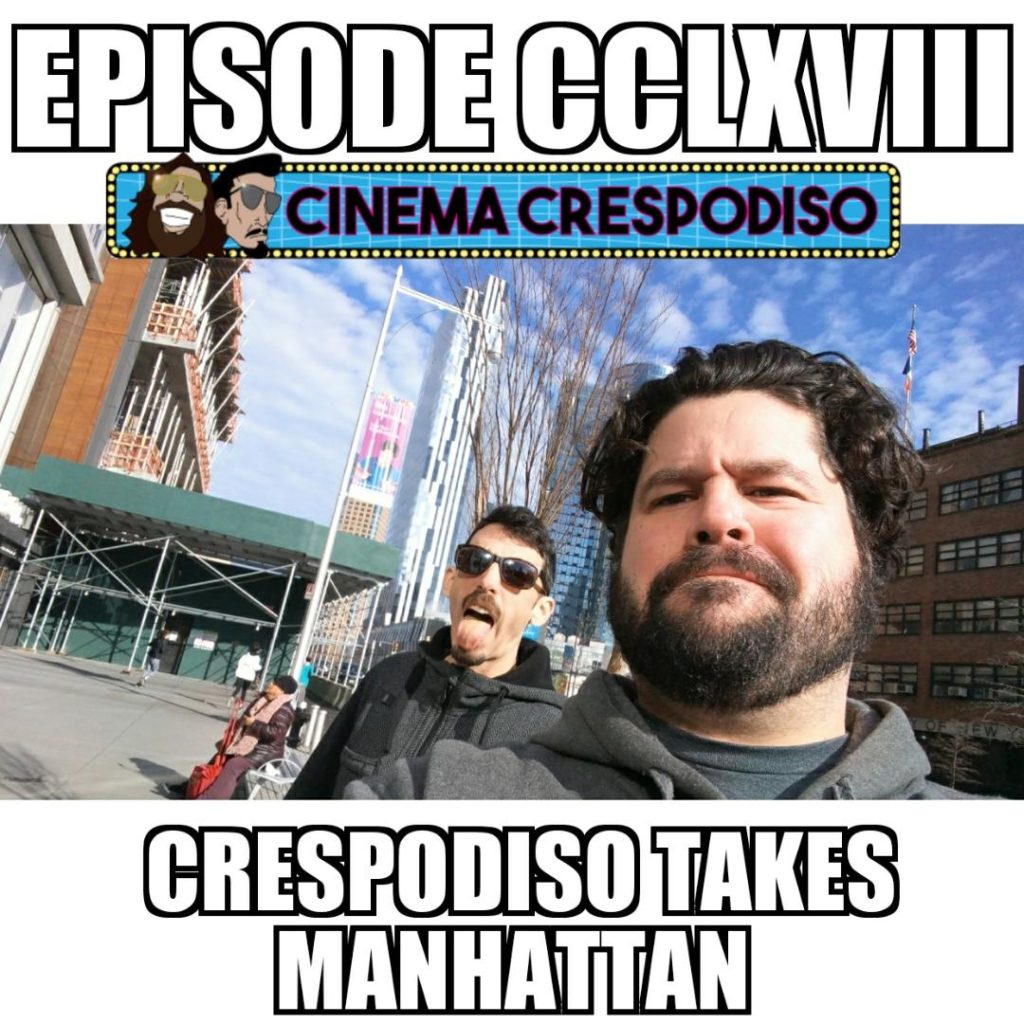 In episode 268, Chris Crespo and Drewster Cogburn are in New York City for the wedding of their NYC senior correspondent Billy D, so here is the first ever Crespodiso mobile show!
Chris and Drew review Annihilation, and recount their experiences at the Museum of the Moving Image in Queens and the Alamo Drafthouse in Brooklyn.
The show wraps up with a few words from the man himself Billy D.