Podcast: Play in new window | Download | Embed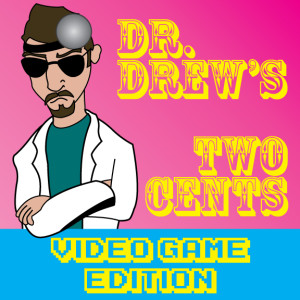 (Right Click Download Link To Save)
In the inaugural episode of Dr. Drew's Two Cents, Drewster Cogburn digs into the rich history of video games and takes us all on a journey from the 8-bit days of the at-home game consoles all the way through today's advanced machinery which we take for granted.
Things discussed in this episode include:
Drewster Cogburn, along with co-host Chris Crespo, discuss their earliest video game memories and experiences.
Drew and Chris talk about the NES, as well as the Zapper, the Power Glove and the Power Pad, and also discuss their favorite 8-bit Nintendo games.
Drew and Chris talk about the 16-bit era of video game consoles.Continue Reading …