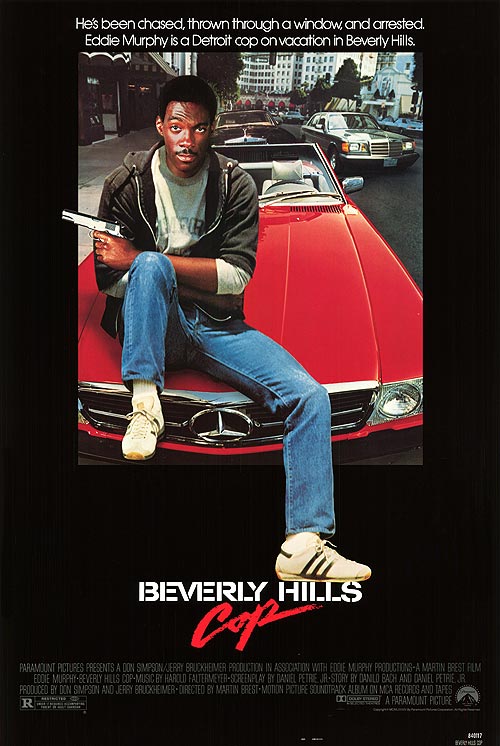 As heard in episode 193 of Cinema Crespodiso.
By 1984, Eddie Murphy was already extremely popular, having been credited with saving the then-fledgling Saturday Night Live television program and having appeared in prominent co-starring roles alongside Nick Nolte in "48 Hrs." and Dan Ackroyd in "Trading Places," but when one of the most popular R-rated movies of all time came out called "Beverly Hills Cop," Murphy was elevated instantly to worldwide mega star.
Everyone loved this action-comedy tale of Detroit PD Detective Axel Foley going to Beverly Hills, California to track down the people who murdered his friend, and ruffling many uptight feathers along the way to our collective delight. It became the highest grossing movie of 1984, and remained the highest grossing R-rated movie of all time until "The Matrix Reloaded" came out almost twenty years later. And it is launched two sequels and a plethora of Eddie Murphy movies for years to come.