Podcast: Play in new window | Download | Embed
(Right Click Download Link To Save)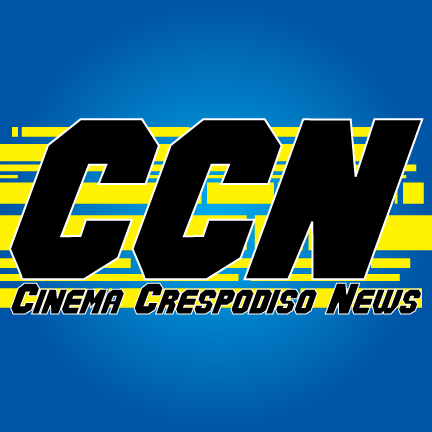 Cinema Crespodiso presents CCN, a monthly show about everything other than movies. You know, all sorts of random things like news, and celebrity bullshit and whatnot. Pretty much whatever the hell host Chris Crespo wants to talk about at any given time, with whatever slant he wants to put on them.
Things discussed in this episode include:
Chris thinks Twitter is going down the shitter and explains why.
Chris questions the perception of the media – is the "mainstream" media really left wing and liberal, as crowed by media leader FOX News Corp? If not, then why don't they treat liberal-minded people like Alec Baldwin the same treatment they would to someone like Mel Gibson for using bigoted terminology in a hateful manner? And will Sly Stallone get a pass for using the n-word recently?
Chris points out the myth of the Florida Man and posits that Florida is just a punching bag for Big Media since the 2000 Presidential Election was stolen and it was publicly blamed on a group of senior citizens in South Florida.
Oregon Woman attacked by racoon.
Rhode Island Mobster named Bobo convicted.
A random crime ridden day in the life of Wichita, Kansas.
New Jersey Woman denies ex-Marine waitress tip due to perceived "gay lifestyle."
West Virginia Man high on meth, crack, also drunk, raids gambling parlor with giant knife.
Georgia Parents arrested for killing own ten-year old daughter.
Iowa Man driving with suspended license, plays chicken with oncoming cars on interstate.
Wyoming Man's drug conviction overturned because he was not warned his guilty plea might result in him losing his job.
South Carolina Man guilty of internet pimping; the Bloods are alive and well in Columbia, SC.
In a positive spin, Chris points out a high school in South Florida awarded for having so many students enrolled in advanced placement classes.
In this episode's "Love it/Hate it" segment, Chris hates on extremism, and then loves on Universal Studios Orlando.
During the outro, Chris talks about a Tennessee Man arrested for buying a stolen XBox One for probably $1,000.00, and a Massachusetts high school forfeited the remaining games of their football season because of some horribly racist graffiti on someone's home.
CinemaCrespodiso@gmail.com
www.facebook.com/cinemacrespodiso
www.twitter.com/crespodiso
www.instagram.com/cinemacrespodiso
www.twitter.com/iamchriscrespo
www.twitter.com/antihero419