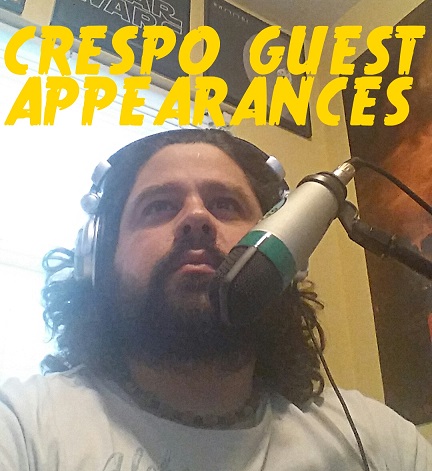 Being a regular radio talk show guest and podcaster, I get occasional opportunities to spread my brand of madness to the world on other programs. In addition to Cinema Crespodiso, I also call in every Thursday to The Curtis Earth Show on 91.5 fm WPRK (WPRK.org) to talk about movies for 10-20 minutes, but that can only be heard live as it happens. But sometimes that's not enough, and I pop up somewhere else, spewing my opinions out like a dragon spitting fire, albeit with far less damage to my surroundings. Here is where these guest appearances are documented.
Based out of Kentucky (birthplace of Hunter S. Thompson and Johnny Depp), the InSession Film podcast is a movie review show with an emphasis on good old film discussions. Featuring a review of a current movie, a top three list somehow related to that movie, and a little bonus movie stuff to round it off, every episode goes pretty deep into the movies they discuss, with "they" being JD Duran and Brendan Cassidy.  They also have special guests join them for each episode, which is where I come in to the picture.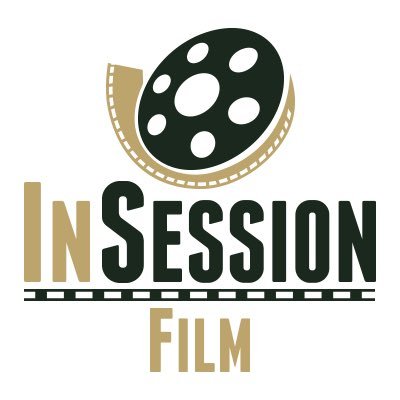 A little inside baseball here – this particular date was booked about six to eight weeks in advance, so we didn't know what we would be talking about until the days leading up to the show. And lo and behold, the InSession fellas saw a movie that I was unable to see, and that movie is "Suffragette." So I was merely a listener for the first portion of the show, which was fine by me because these guys go into this movie so much that I felt like I got it, and in the best way possible. They really get into how they felt about the movie and why they felt that way and were also able to do so without getting spoilery and that's not easy to do. I became more involved when we unveiled our top three "women empowerment" movies, and then I joined them in their continuing discussion of the Star Wars movies. More specifically, we talked about "Star Wars Episode II – Attack of the Clones" and just in case you didn't think three dudes could dislike a movie more, here you go.
It was a fun time and I am glad they asked me on. You can go straight to their website for this and past episodes, or you can click here to get it straight from the source like so much untouched water sprung directly from the Earth itself.