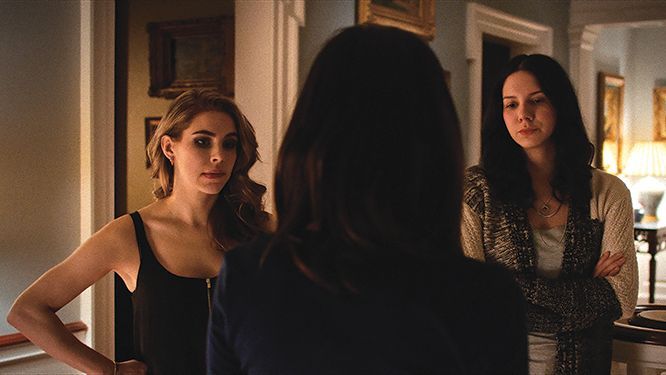 Not all movies at film festivals need to strive for profundity or need to embrace some sort of cause. Sometimes movies are just movies and they are just supposed to be fun diversions for a short while, and "Body" is a film that fits that description. A sort of Hitchcockian thriller, "Body" is a wild little movie about an accidental death, the subsequent cover up, and what seemingly normal, every day people would be willing to do to save their own hides.
Holly, Cali and Mel (Helen Rogers, Alexandra Turshen and Lauren Molina, respectively) are three college age friends hanging out on the night before Christmas Eve ("eve eve?"), and Cali suggests a night time activity for the three of them in order to stave off boredom. So they hop into her car and drive way out of the way to an unoccupied mansion that Cali knows about, and they let themselves in and have a nice time, drinking booze, driving golf carts and just enjoying the big ole house. But then someone shows up, which results in a dead body, and the rest of the movie consists of the three ladies desperately trying to figure out how to get out of this mess.
After a slow and kind of long intro that sets up the characters a little (but just a little), the tension and atmosphere ramp up considerably once the shit hits the fan, which it does hard and fast. Once our three main characters find themselves staring at a life-changing moment right in the face, they try to come up with a way to get out of it with as little personal damage as possible. Well Cali tries to figure a way out and then tries to convince Holly and Mel that this is the way to go, making Cali the alpha of the group. Actually, she is established as the alpha-female right away, and she is able to get Holly and Mel to go along with her on a bunch of things, so it only makes sense that she then takes charge in this situation and pushes the other two around a little to get what she thinks is the right outcome. But people can only be pushed so far, and friendships can only take so much strain.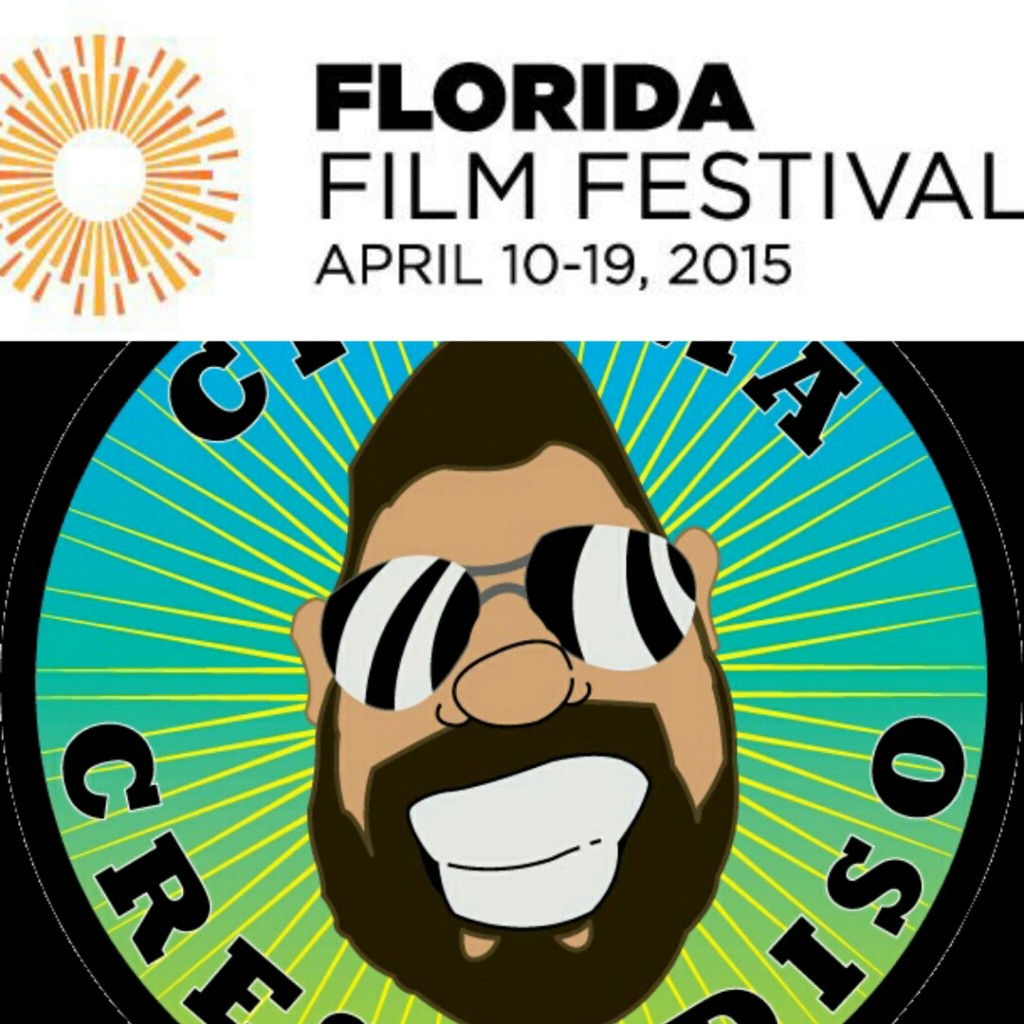 I'm keeping the details light because part of the fun of a movie like "Body" is watching everything unfold as it does, and not knowing where it will go next. I saw this movie at the 2015 Florida Film Festival, which I absolutely adore, but their description of the movie on their website gives away plot points and details that aren't revealed until 20-30 minutes into the film, and not knowing these particular details makes for great mystery and suspense when watching the movie, as opposed to waiting for the movie to get to these moments already described. Know what I mean? There is great value in sitting down to watch a movie and having no idea what the story is actually about, because then things can genuinely surprise you. And in an era in which so many movies are rampantly spoiled by marketing, film festivals become one of the last places a person can see new movies without knowing anything about them besides the title and maybe the genre. For example, when I saw this movie, all I knew going in was the title. that it's a "thriller" and there are three female characters, and that is it. So when the little turns of the plot happen, they were all a delightful surprises. So even though I provided that link above for evidence, I would suggest skipping any information you may be offered regarding this film and just see it to enjoy it fully.
And I definitely enjoyed this movie, though I also feel like something was possibly left on the table. Again, without really going into details, it feels like the movie ends too early, like their should be a whole final act that REALLY explores the consequences of the girls' actions, and which could have been just as tense as what came before it. And with a 75 minute run time (which I imagine includes credits), it is not like they were running out of time or were just to trim this movie down. On the contrary, "Body" feels like it should have kept going, it could have gone even further down the rabbit hole of deceit and self preservation, and who knows, it may have actually ended up being a much more memorable movie.
But as it is, while it is no insta-classic, it is still pretty good. The first feature length film from writing/directing duo Dan Berk and Robert Olsen, it definitely benefits from some solid direction and a sense of vision, as the whole thing is very cohesive and well made. I even spotted at least one shot lifted from Stanley Kubrick that screamed "we love movies!" to me, which is a good thing (there are certainly worse people to emulate cinematically than Kubrick and Hitchcock). And the three lead actresses are all pretty great, as their characters' personas really come out during the movie and we see the differences between them and how that feeds into everything they say and do, how Cali is in charge, how Helen is seemingly much more naive, how Mel is overly concerned for her family and bringing ruin upon them as well as herself, it is all there and it is done quite well.
So basically I just wish "Body" had a stronger story, one that went a little further and maybe could have actually ended somewhere more memorable and interesting, and really that's a sign of a good movie that I wanted more out of it, because I believe it was there to be mined and this could have really been a kick ass movie. It's good but not great. Hopefully when this movie is more widely available on VOD or Netflix or whatever, the little description that comes with it won't give away too much so that people can just watch the movie and let the little surprises unfold for them over the course of the film. Hell, there was one moment at the screening I went to in which the audience kind of gasped/screamed in simultaneous horror and delight at a big reveal and it's moments like that which make movies like this worthwhile.
Click here for my coverage of the 2015 Florida Film Festival.