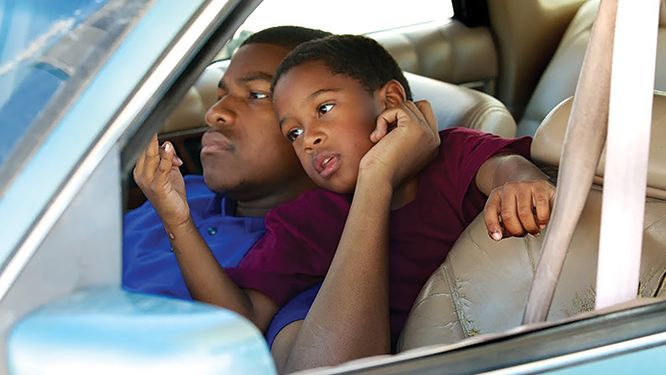 The thing that makes a piece of art resonate is truth. Whether it is wholly true or just based on a nugget of truth, art becomes important when it reflects something that is real, even if in a small way. This is why "Imperial Dreams" feels like an emotionally strong and vital movie because it is obvious that the folks who made this know exactly what they are talking about – this may be "just a movie" with a made up story and characters, but in the end it is all too real.
"Imperial Dreams" is the story of Bambi (John Boyega, Attack the Block and Star…something…Star Wars? Does that sound right?), a young man just getting out of prison, heading back home to the projects in Watts, Los Angeles. We quickly discover why he ended up in prison in the first place, as we see the home life he returns to – his mother is an addict and a drunk, and he finds her passed out on the floor, and his very young son Day is all by himself with no one looking after him. Day's mom is in jail awaiting trial for some theft charges, and Bambi's uncle, Uncle Shrimp (the always great Glenn Plummer) may be nice enough to allow Bambi's mother and his son to stay with him, but as soon as he sees Bambi, he starts asking him to do jobs for him. And we aren't talking about jobs at a company that pay an hourly wage, we are talking about highly illegal shit that could get Bambi thrown back in prison for a very, very long time.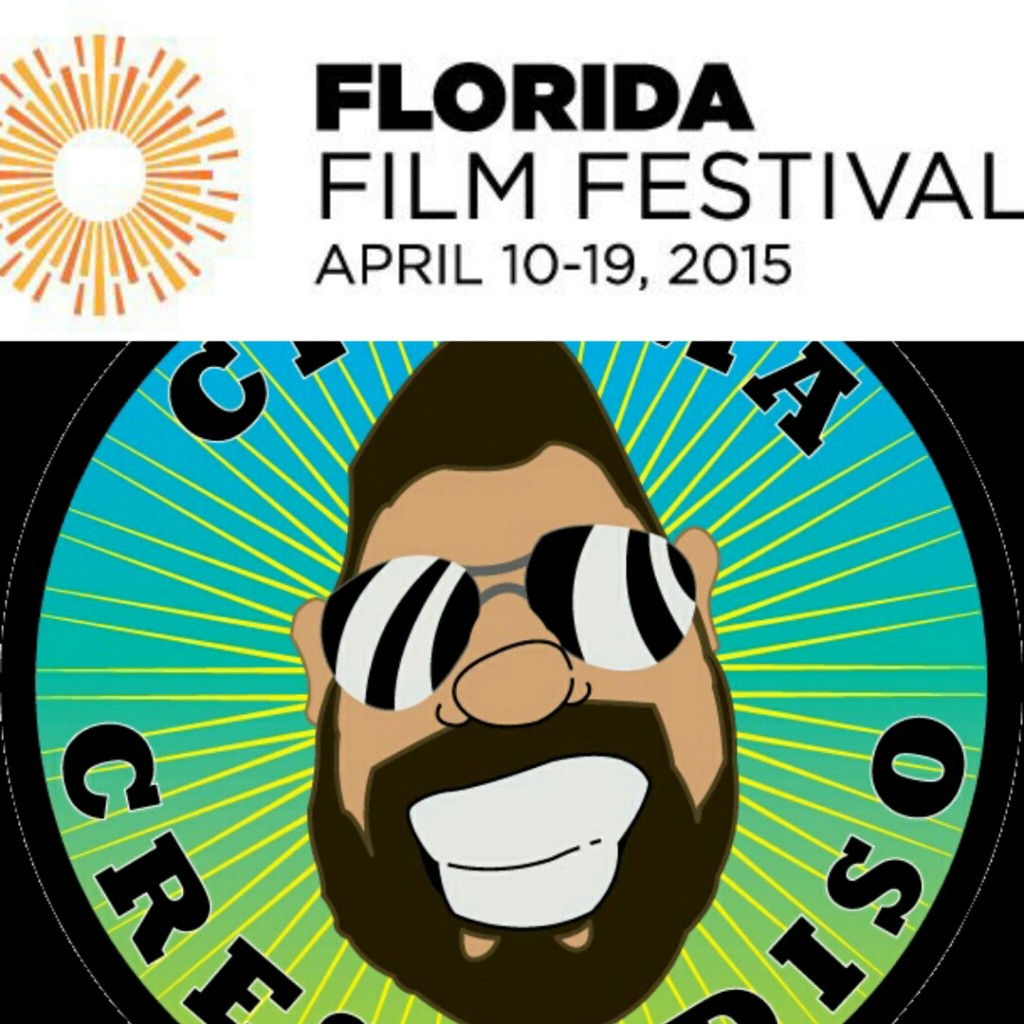 So even though Bambi s no longer incarcerated, he's still in a prison, one set up by the government. He desperately wants to get himself and his son out of the hood, but he has no money, no job and no working car. He tries to get a job at a work source center, but they tell him he needs a license. But he can't get a license because he needs to pay a huge child support bill, which he couldn't pay because he was in prison. And now he can't pay this bill because he needs a job, which he can't get because he can't get a license. He's stuck in a loop and absolutely no one is willing to help. On top of that, he has a falling out with Uncle Shrimp because he refuses to do illegal shit, so he has to move out with his son but they have nowhere else to go. As a parolee, the housing authority limits where he can stay, which means for him it is either crawl back to Uncle Shrimp or live on the street, and since he is unwilling to go back to his life of crime, he is forced to be homeless.
How are people supposed to "pull themselves up by their bootstraps" if they are stuck in this cycle? Bambi comes right out and says he just wants an $8 an hour job so he can provide for his son, and he can't even get that because of the system set in place (for a really detailed and incredibly broken down description of this oppressive system, you can and probably should read "The New Jim Crow"). He'll mop floors, clean bathrooms, he absolutely does not care, he just wants a chance to be able to be the provider he needs to be, and he can't even get that. Meanwhile, he's running out of time and options, and Uncle Shrimp is always hanging over his head with that illegal job and a hefty pay day that could set up Bambi for a short while, but only if he doesn't get caught, in which case it is back to prison for him, which likely would mean his son would be entered into the state foster care system. So what is he to do?
"Imperial Dreams" is a pretty damn great movie. How anyone could watch this and not feel for Bambi and his family and the messed up circumstances he finds himself in through no fault of his own? He equates the perpetual poverty of his community with North Korean detainees who are locked up for what their grandparents said years ago, and that is pretty accurate. This system was set in place long ago and he had the misfortune of simply being born into it. He ended up with a life of crime to begin with because he was raised by criminals, and these folks were criminals because that's all they knew. When people aren't even given the CHANCE to succeed, then they will find their own way, and that is when getting paid for doing illegal shit seems the most enticing. And even then it is not as simple as "sticking to your convictions" because when it is a family member asking you to do something illegal and dangerous, they don't say "let's go commit some crimes," but instead they couch the proposition as "do me a favor" and "you have to help out family," which applies undue pressure on someone already struggling with living an honest life.
Not only is the story truthful and compelling, but the movie itself is really well made. Lots of very simple, smart direction, clean compositions, not overly flashy or gimmicky, the filmmakers rightly let the story and the actors do all the heavy lifting, and it works great. John Boyega was really good in his film debut in "Attack the Block," but here he is just fantastic. I felt his love for his family and his pain at not being able to be a provider like he knows he is supposed to be and his hopes and dreams seem real and palpable. It's that truth that makes it all work. Boyega, despite coming from the UK, likely knows all about The Struggle, and likely grew up in a similar situation and could draw from that experience but I just believed him every step of the way, just like I believed the truth of this story.
"Imperial Dreams" is just one of those movies – incisive and with a strong message, this is the kind of film that needs to be seen by everyone, especially those who don't know about what it is like to grow up in such a situation or have preconceived notions about the 'hood and the people stuck living there. I hope this movie gets a fair shake out there in the tough marketplace because it is a film worthy of an audience.