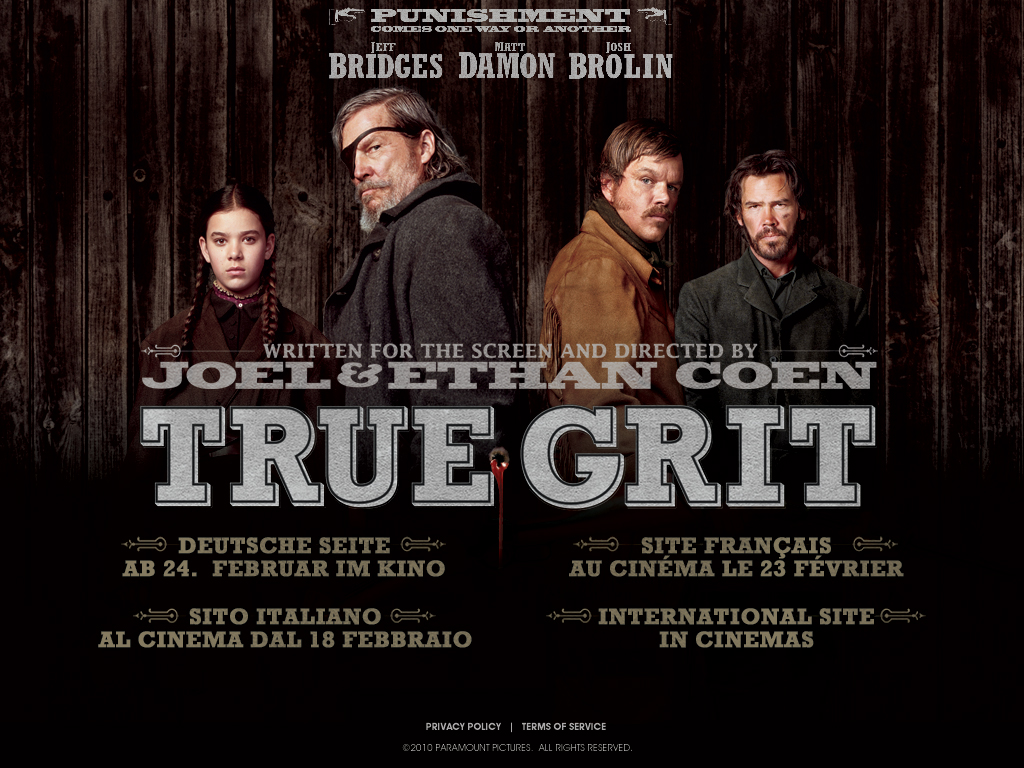 This is a two-for-one special, because Netflix Instant Watch has proven to be quite resourceful in this particular situation. We got something for everyone here, if everyone is happy with a western anyway. In 1969, John Wayne  won a Golden Globe and an Academy Award for his portrayal of an old surly U.S. Marshal named Rooster Cogburn in the first adaptation of the book of the same name, and in 2010 the two-headed filmmaking beast known as the Coen brothers made their own adaptation of this book, to much critical and commercial success. "True Grit" is something special, and there is much to enjoy from these two versions of the same story.
The first "True Grit" focused on John Wayne's Rooster Cogburn, a character the gained more prominence when being adapted from the original novel to the screen because you just didn't cast John Wayne in a movie to have him play a side character. So Cogburn becomes a main character and Wayne puts on an eyepatch and boom! we have movie magic of some kind. And ole Rooster was so popular that they made a sequel to the film in the mid 70s and even did a third, made-for-tv movie starring Warren Oates. The enduring legacy of Cogburn started with the Duke, and you can catch that performance and the good movie that surrounds this performance at the link below.
Watch the 1969 "True Grit" on Netflix Instant right here!
Then there's the Coen brothers' "True Grit," starring a mumbling, bumbling, stumbling Jeff Bridges as Rooster, and bumping his screentime down to make room for the nov0el's real protagonist, 14-year old Mattie, here played by first-timer Hailee Steinfeld, and sticking more to her point of view and telling the same story but through her eyes instead of Rooster's. This is pretty much a perfect movie, as everything from the tone to the music to the acting to the writing to the cinematography, it's all just so well done, pretty much anyone who likes movies should like this "True Grit."
Watch the 2010 "True Grit" on Netflix Instant right here!