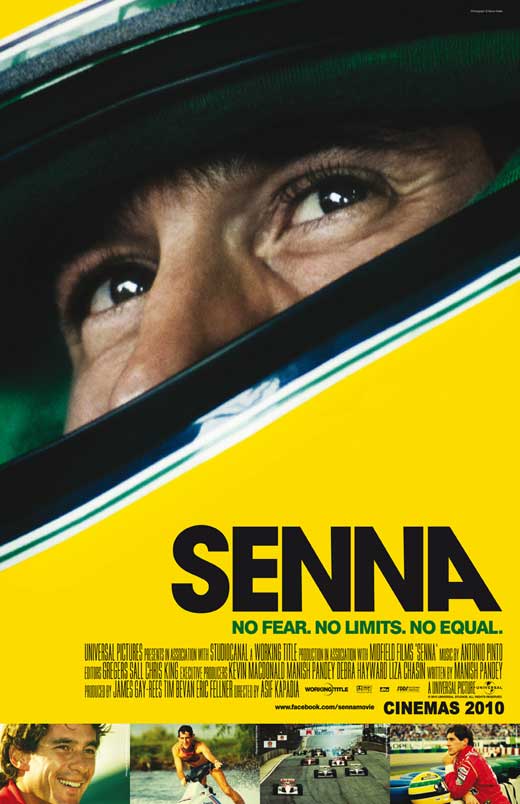 "Senna" is a documentary about the Formula One racing career of legendary Brazilian racer Ayrton Senna and how he tore up the F1 circuit for ten years straight, and the movie also focuses on the overall safety of the drivers throughout the years and a particular rivalry that Senna has with another racer.
But what makes "Senna" a truly unique and compelling documentary is how there was apparently an abundant amount of home video footage and Formula One archival footage from as far back as the early 1980s, and there was so much footage in fact that a narrative film was able to be made by editing all of this footage together, so we have a documentary without any commentary, or cutting to people sitting in an underlit room and talking about what is was like back in the day — instead we actually get to see it all unfold before us, and it is a really fascinating movie, whether or not you like racing. That's besides the point. It's a compelling look at an interesting person.
So check out "Senna" right here on the Netflix Instant and enjoy!