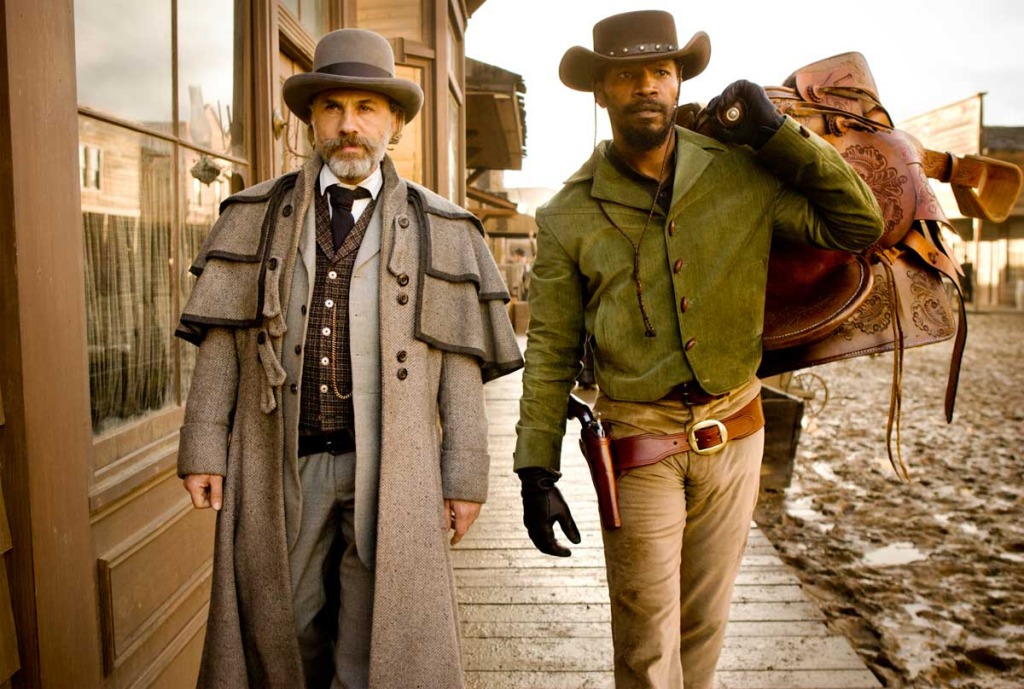 "Django Unchained" is one of Quentin Tarantino's crazier movies, and this is coming from a guy known for his cinematic flights of fancy involving quick dialogue, hard violence and clever stories. Equal parts Western and 1970's blaxploitation, with a Southern antebellum twist, this is a crazy, fun, disgusting, thrilling, saddening, maddening and uplifting movie, all rolled into one glorious blood splatter package.
Jamie Foxx is the titular Django, a name used since 1960's spaghetti westerns from Italy and usually reserved for the most hyperviolent westerns, and he lives up to the name when he dispenses with the righteous vengeance and furious anger which is much deserved by the nearly inhuman antagonists of this slave trade revenge fantasy tale. And for the second Tarantino movie in a row, Christoph Waltz shows up and kinda steals the show in his supporting role as the good doctor who frees Django and helps train him to become a bad ass bounty hunter. If you really want to go deep with me on this one and see what I think, you can check out my review here from when the movie originally came out in 2012. Rest assured, I only like the more now than I did then.
Or you can go straight to the entertaining part and watch "Django Unchained" right here on the Netflix Instant.