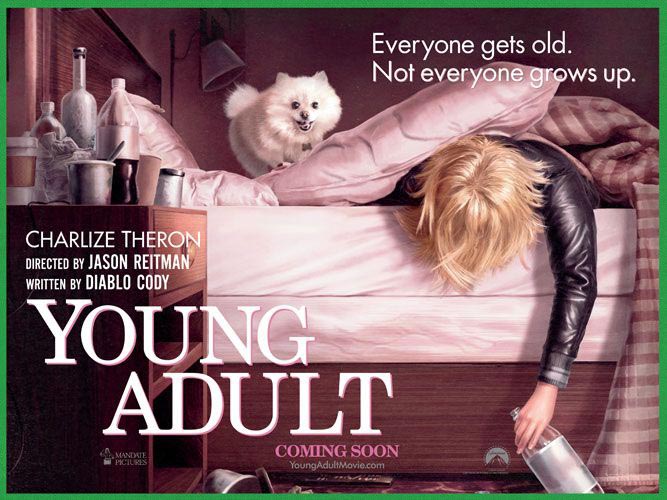 From the director of "Up in the Air" and "Thank You For Smoking" comes this little character movie about a young adult novel ghostwriter clinging to her youth and trying to reconnect with her high school flame, despite that fact that he's married and has a brand new baby.
"Young Adult" is all about Charlize Theron, as she's so awesome in this as the somewhat successful and slightly pathetic writer struggling with that transition between her teenage years and adulthood, and in that now typical Jason Reitman way this movie has the nice balance of comedy and drama, with an off kilter and somewhat unlikable protagonist to really throw in an extra curve there. And it works because this is a well made movie and is definitely most entertaining.
So go ahead and watch "Young Adult" here on the Netflix Watch Instantly thingy and enjoy!