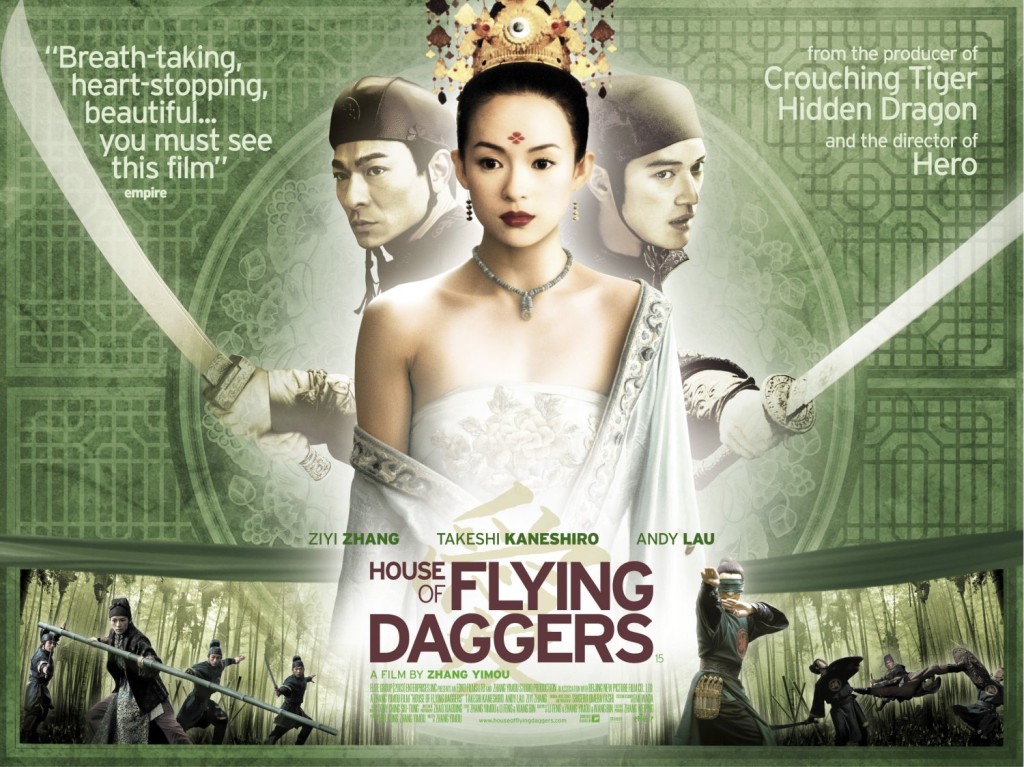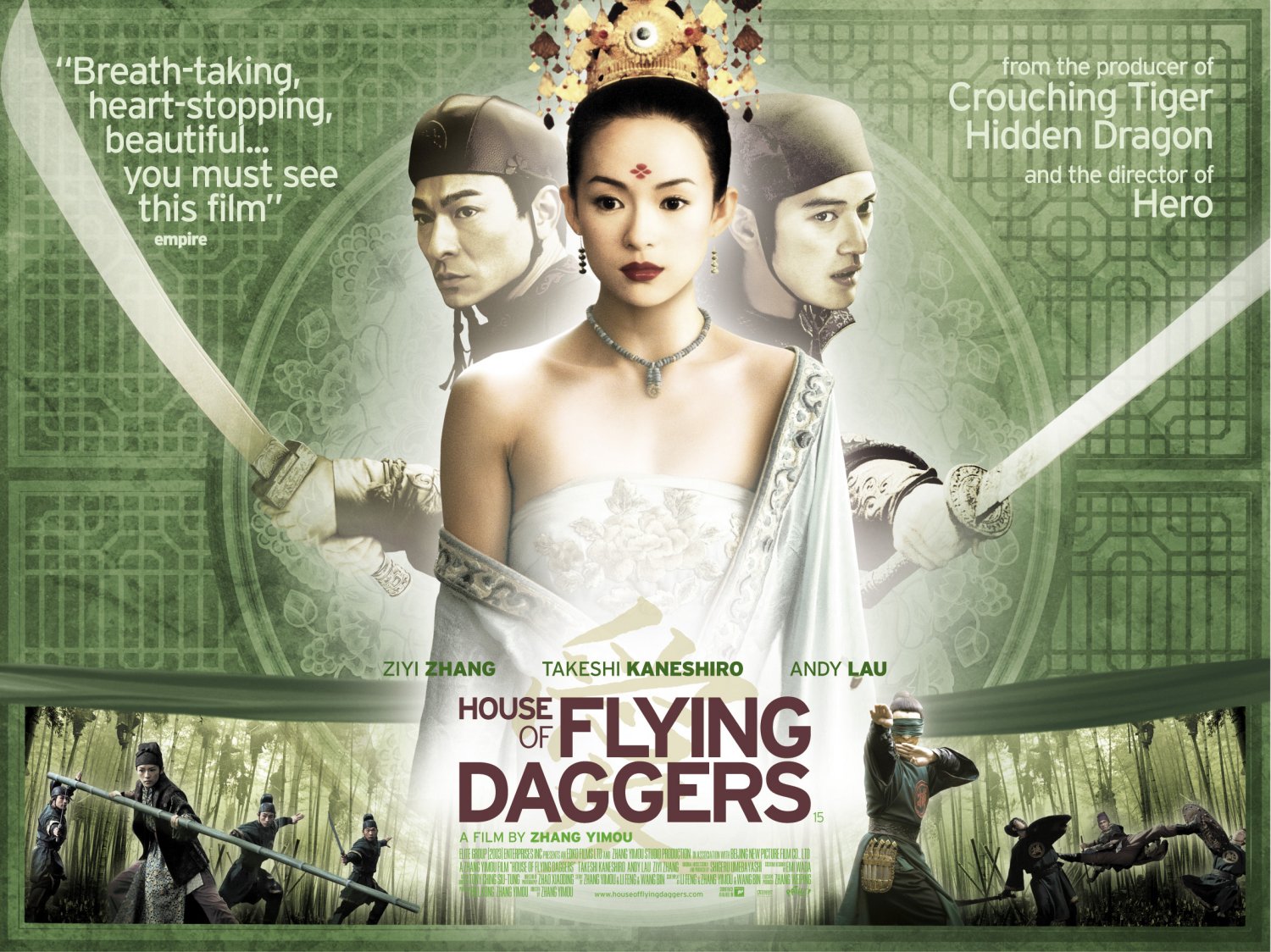 Zhang Yimou is one of China's most famous and maybe one of their best film directors, as he has made his fair share of lush, gorgeous, impeccably directed films with only the biggest Chinese movie stars available. Following up his hugely successful and internationally loved 2002 kung fu epic "Hero" is another intricately designed and gorgeous kung film, the 2004 "House of Flying Daggers."
Starring Zhang Ziyi and Andy Lau, "House of Flying Daggers" is about a rebel group living in a bamboo forest up against the imperial government of the time. But really it is a love story about the group's sexy, blind leader (Ziyi) and a police captain who fakes being a rebel himself in order to infiltrate their group, only to fall head over heels for this strong and sexy vixen. So now this guy has to figure out to whom he is loyal, his fellow agents of the government, or with the leader of the rebels who his has been tasked with killing? So while this is still a big martial arts epic, it is also an intimate love story, which makes it good for the dudes AND for the ladies. Can't go wrong there.
Check out "House of Flying Daggers" here on the Netflix Instant.