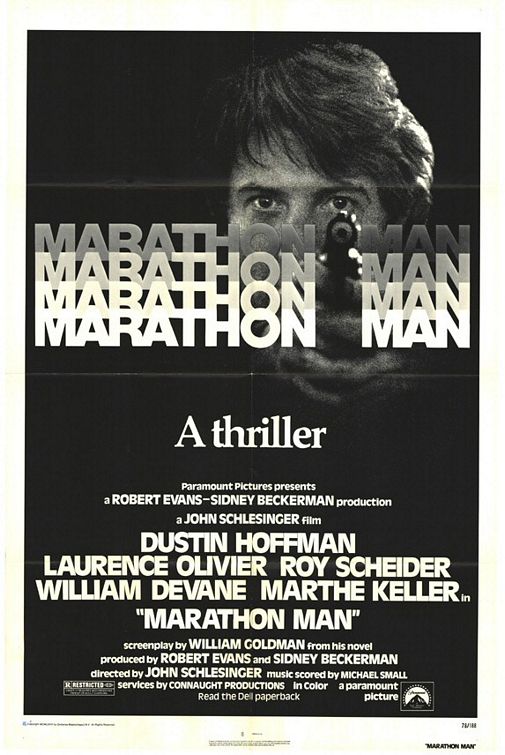 Combining both the general distrust and sense of doom that permeated the United States in the 1970's with everyone's inant fear of dentistry, "Marathon Man" is an awesome 7's classic featuring a great lead performance from Dustin Hoffman, as well as everyone's favorite type of movie villain, Nazis.
A big hit when it was released, "Marathon Man" still works as a great suspense thriller, super tense at times and expertly directed by John Schlesinger. After all, there is an INTENSE scene featuring some dental torture that could have easily been cheesy or schlocky or just plain bad, but with proper direction and acting, this ends up being one of the most memorable and frightening sequences ever in cinema. Coming up on forty years old, this is a film that can still capture audiences, a movie which people can still identify with, a movie that still manages to reflect not only the world in which it was made, but somehow still reflects our world we live in today. The mark of a classic.
Check out this great movie right here on the Netflix Instant and remember to floss regularly!