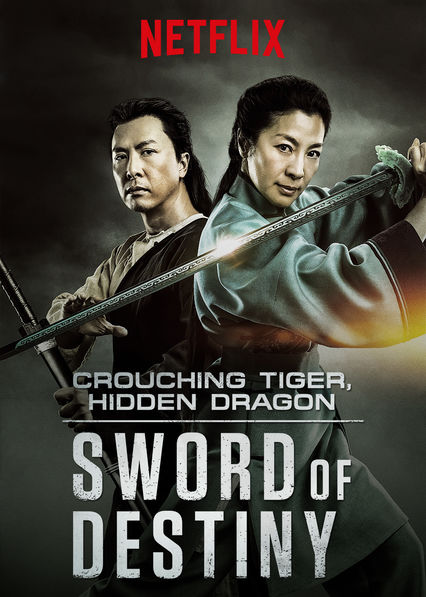 As heard in episode 168 of Cinema Crespodiso.
"Crouching Tiger, Hidden Dragon: Sword of Destiny" is one of those sequels that pretty much no one asked for, but is also one of those rare cases in which said unwanted sequel actually turned out pretty good. It helps to have a legendary and awesome actress in the lead role, as well as another legend behind the camera, as Michelle Yeoh returned to reprise the role of Yu Shu Lien, and the original film's fight choreographer and legit martial arts master Yuen Woo-Ping returned to take on directing duties this time. No big deal, he's only the director of "Drunken Master" and "Iron Monkey," nothing to see here, right?
While "Crouching Tiger, Hidden Dragon" was much more the story of an unfulfilled yet intense love, its sequel is a more pragmatic movie, with the focus being the titular sword of destiny, also known as The Green Destiny. Yu Shu Lien pretty much comes out of retirement to help protect the sword from some bad guys who want it, led by a scary looking dude named Hades Dai (Jason Scott Lee!), and along the way she takes on an aspiring student named Snow Vase (Natasha Liu Bordizzo, her first role, which she slays), and there's also a guy in a cage that ends up being very important.
But really this movie is just here to give us some more sweet kung fu action and we definitely get it, especially when Silent Wolf (Donnie Yen, yet another legend), presumed killed in the first movie, shows up in this one and busts heads all along the way, quickly forming his own posse of fighters to help him out. So while the overall story isn't as dramatic or grounded in emotion, it still reaches many of the same kung fu heights, with plenty of interesting characters engaging in some very epic action sequences, and it is some good stuff.
See for yourself and watch "Crouching Tiger, Hidden Dragon: Sword of Destiny" here on the Netflix Instant, and as they produced the thing, it seems to be how they would want it.