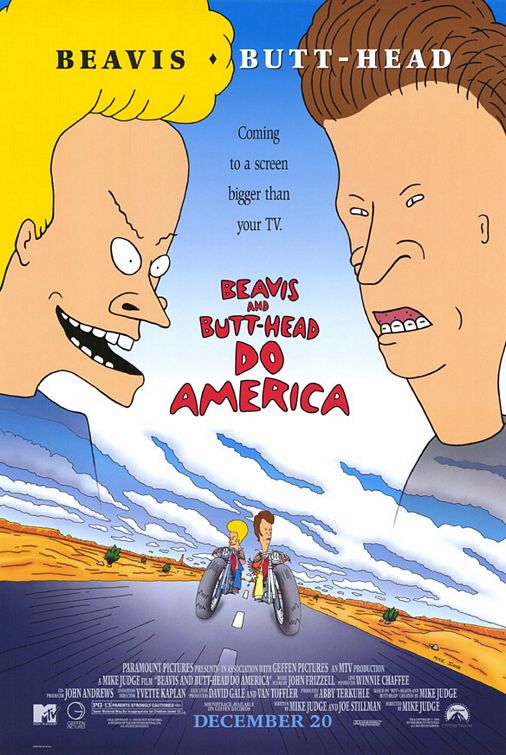 The record-setting, ground-breaking, ground-swelling, animated American MASTERPIECE is available for you to watch on the ole Instant Netflix thingy, and yes I am talking about "Beavis And Butt-Head Do America."
Okay, maybe masterpiece is overdoing, but only slightly. Almost twenty years old, this movie is still quite funny and very entertaining, as Mike Judge does seem to possess the knack for making such incredibly stupidity so hilarious to watch. And it was kind of ballsy and ambitious to take a cartoon with very short segments and try to stretch that out to feature length, and gosh darn if they didn't pull it off, creating a plot that gets crazier and crazier, while Beavis and Butt-Head themselves get dumber and dumber, and it is pretty great.
So check out "Beavis And Butt-Head Do America" on the Netflix Instant and enjoy!