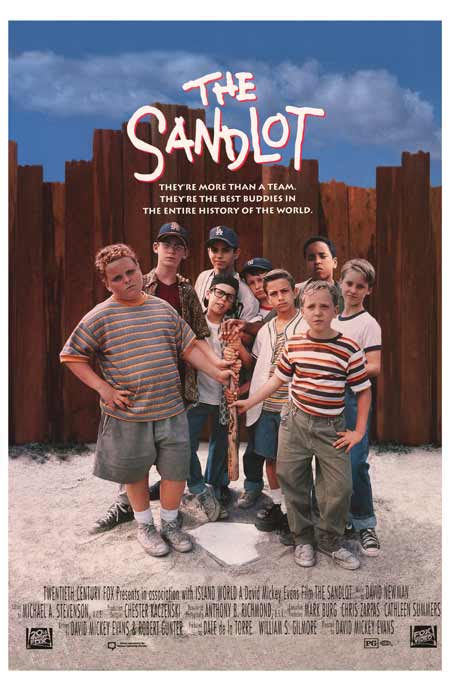 From 1993, "The Sandlot" is a cult favorite, which is kind of odd for a family movie, but this fits that bill. Doing modest box office business at the time of its release, it found new life on home video, where it was discovered by many as the charming, sincere and fun coming-of-age tale of Scotty "You're Killing Me" Smalls and Benny "The Jet" Rodriguez, two kids you meet in the summer of 1962 and bond over baseball and typical teenage kid antics. Episodic in how the story unfolds, the first half of the film features little stories about Smalls learning the ropes of his new neighborhood, learning how to play baseball properly, and going on tiny little adventures with his new friends to the community pool and to the amusement park.
And then the second half of the movie happens, and it becomes this crazy story about trying to retrieve a valuable baseball that got knocked into a neighbor's yard, a yard guarded by a legendary animal known as The Beast, which has apparently killed and eaten a number of kids over the years. So many attempts are made to get this ball back in various ways, involving daring feats and absurd contraptions, and the whole movie just has a sense of fun and enjoyment, as if writer/director David Evans was really having a good time revisiting his past and exploring things that he liked so much as a youngster. The love is palpable in this movie, so while it is never surprising or groundbreaking, it is still a great well to spend an hour and forty minutes.
"The Sandlot" is a good time had by all, and you can get in on this good time by checking out the movie right here on the Netflix Instant.