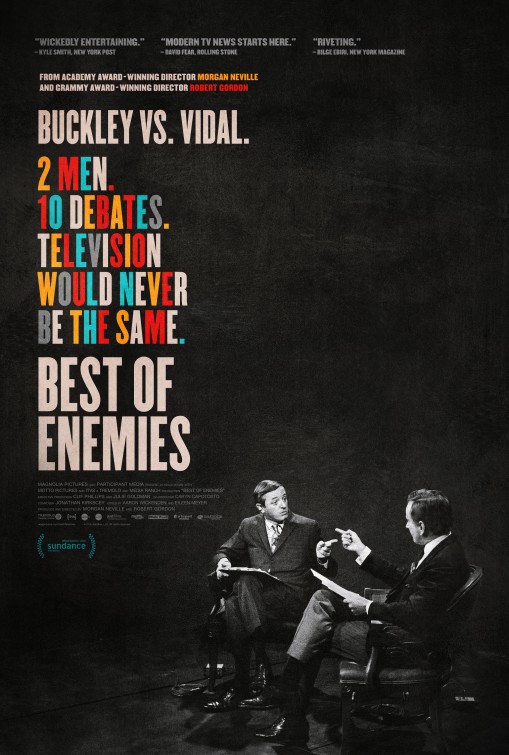 As heard in episode 184 of Cinema Crespodiso.
"Best Of Enemies" is a documentary about a two-week series of televised debated staged around the 1968 Republican and Democratic National Conventions, and these debates were between two thought leaders of the era – National Review founder and right wing commentator and author William F. Buckley Jr., and left wing commentator and author of books and essays Gore Vidal. These two men had seemingly diametrically opposed ideologies as well as similar capacities for oration, and these debates quickly became must see television during a time before "must see television" was even a phrase people used, and also ended up having a much more significant impact on television news media than anyone could have ever anticipated.
And best of all, this documentary is super entertaining to watch thanks to great editing of all that 1968 footage and how they really developed and explained the political and cultural climate at the time, one that people will find seems quite similar to what we have going on right now.
See for yourself and check out "Best Of Enemies" right here on the Netflix Instant. There's a trailer below that does a good job of selling the style of this movie if you need convincing, but otherwise I just recommend you click play and dig it.