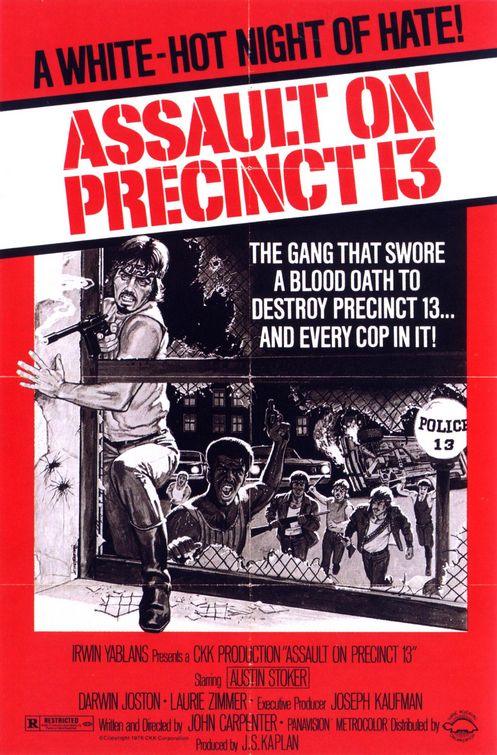 When John Carpenter wanted to make a Western but didn't have the money for the period appropriate props and locations, he instead wrote a story about a siege on a police station, set in modern day Los Angeles (well 1976 Los Angeles, anyway) and featuring a shadowy, Satan-worshiping gang out on a cholo blood quest, and the movie ended up being "Assault on Precinct 13."
This is a lean, mean movie, with an efficient set up in both character and story, and things get crazy as a small group of people try to keep a very large number of gang members from breaking into their building and killing them all. And since this is a John Carpenter movie, it has the typical, awesome John Carpenter score, lots of electronics and bass heavy and full of doom and dread, punctuating the menace established outside of the walls of Precinct (9, in division) 13.
Check out this movie here on the Netflix Instant and enjoy the assault!