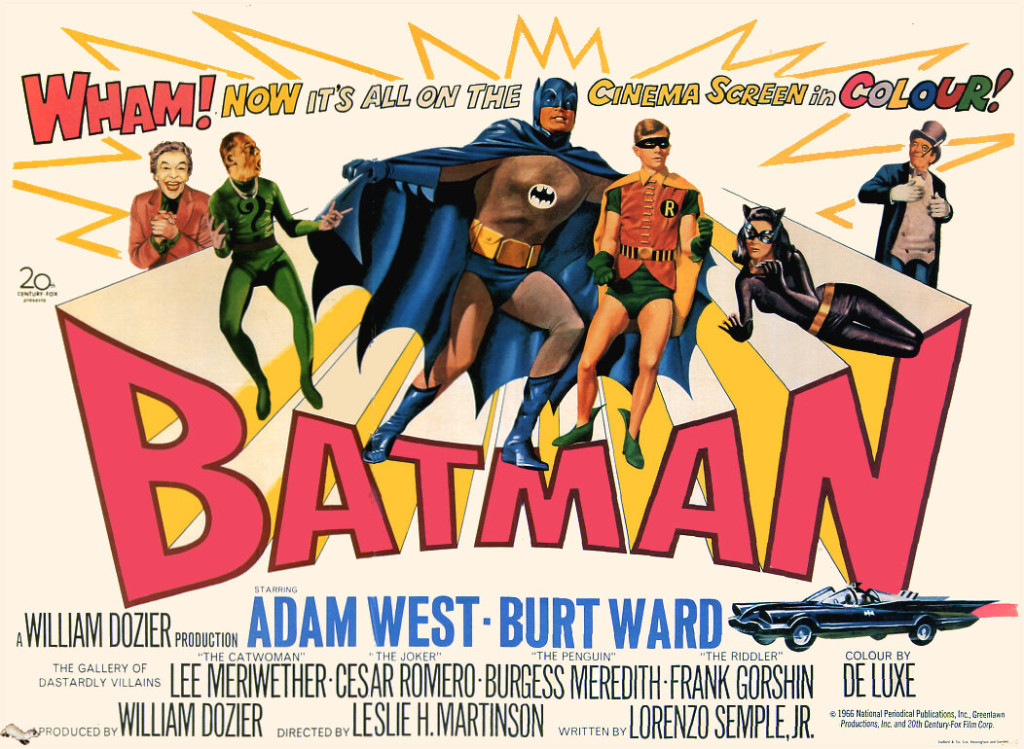 "Some days you just can't get rid of a bomb!" At one point in the 1966 "Batman: the Movie," this is a line exclaimed by Batman (Adam West) as he tries to dispose of a cartoon-looking bomb in a public place, and if you can't get with this kind of campy, over the top, tongue-in-cheek style of comedy in the midst of your 1960's comic book movie, then stay far away from this week's Netflix Pick of the Week. But if you can get down with stuff like Bat-shark repellent and dehydrated and then rehydrated henchmen, then you will enjoy the hell out of this ridiculous movie.
The first Batman movie was made based on the popularity of the television series, and followed many of the hallmarks of this tv show, which includes the big "KA-POW" and "WHAPP" title cards during the fight scenes and the bold colors and just general ridiculousness. And fans of the Caped Crusader should really dig the awesome convertible Batmobile, as well as the awesome Batcopter, Batboat and the Batcycle…I mean, who wouldn't want to ride in that sweet side car?
And this movie makes for a supervillain smorgasboard, as the Joker, the Riddler, the Penguin and Catwoman all team up to take down Batman (and cause general desctruction and mayhem overall), and in no other Batman movie can you see this combination of bad guys. And that has to count for something, right?
Watch "Batman: the Movie" right here on the Netflix Instant, and enjoy the awesome 60s Bat-campiness!