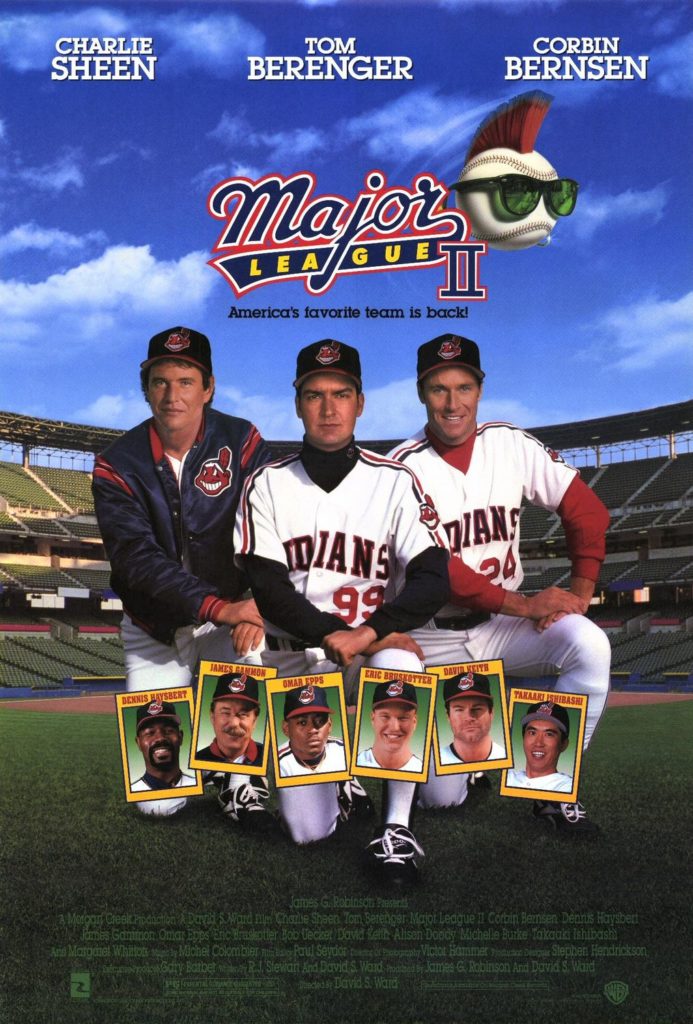 As heard in episode 187 of Cinema Crespodiso.
"Major League" is a sports comedy from 1989 about a fake version of the Cleveland Indians and following them in one season as they go from those lovable losers to a team of winners (that's how you know this is all fiction). An old washed-up catcher has to help wrangle a team which includes an ex-con, a voodoo practitioner, a prima donna veteran already thinking of life after baseball, an old cheating pitcher, and Wesley Snipes, and they of course have problems with each other at first but then learn to get along and also winning helps, which they start doing, and if you've seen any sports dramas or comedies from the last few decades, then you already know where this one is going to end up.
(They can't all have the same gumption and guts as "Little Big League.") 
Like with any ensemble comedy, the cast is a big part of what makes this movie work. Tom Berenger as the grizzled veteran acting as the mentor to some of the younger guys is great, and Charlie Sheen and Wesley Snipes as the new unknowns who become stars are equally fantastic to watch. They get the drama and tension in there by having Sheen butt heads with Corbin Bernsen's diva character who just doesn't like the guy's face and then it escalates quickly from there, and then there's Dennis Haysbert as Pedro Cerrano, the guy who believes voodoo can help him hit curve balls, and James Gammon as the head coach is just as iconic as it gets. And if you are of a certain age, you probably thought (like me) that Bob Uecker was some old comedian playing the part of a drunk and disenchanted sports announcer and not what he is, which is an accomplished Hall of Fame ballplayer turned broadcaster among many other things.
There is this extra subplot about Tom Berenger's washed up kind of a loser ballplayer guy trying to get back with his ex-girlfriend, who is played by Rene Russo, and let's just say these scenes don't detract too much from the rest of the movie. I get why it was put in there, and it really isn't bad but it is unnecessary, as the whole team dynamic and what they have going in regards to their heartless owner and her plans to move the team to Miami is really enough drama and story to power this thing through.
See for yourself and watch this classic sports comedy right here on the Netflix.