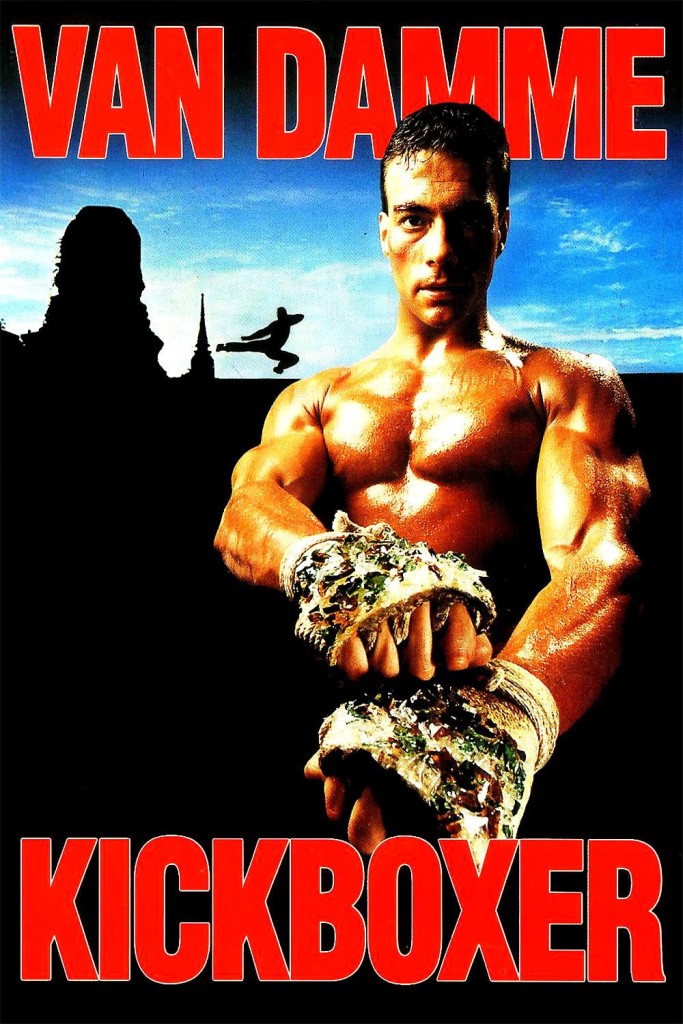 Who ordered the late 80s, low budget martial arts mini classic? Because here we are with the 1989 film "Kickboxer," which is one of the better Jean Claude Van Damme action movies of the 1980s and 1990s. Featuring a simple yet effective plot, multiple training montages, a scene of drunken dancing, and a final fight good enough to be spoofed by other movies, this is a ridiculous, fun, sentimental, somewhat tone deaf and yet entirely enjoyable movie.
Jean Claude Van Damme plays Kurt Sloane, the brother of a successful kickboxer, and he gets a front row seat to see his brother get paralyzed in the ring by a hateful Thai kickboxer named Tong Po. And in order to get revenge for his bro, Kurt decides to train to become a Muay Thai fighter and take on Tong Po in the ring. After the quick set up, a majority of the movie is Kurt in the middle of the jungle going through some old school, primitive training techniques with a martial arts master who lives by himself in the middle of nowhere, which means this movie is loaded with montages. You can watch Van Damme kick trees, stands, sticks and air, do all sorts of splits, punch and kick underwater, get coconuts dropped on his stomach from trees, and much more, because we need to fill ninety minutes of run time to make this a feature length movie.
"Kickboxer" actually provided us with a trio of iconic elements, which all surely helped to make it one of Van Damme's most successful and popular movies of all time. Tong Po is a pretty iconic villain, as he does very little talking and instead does his communicating through violence and sneers. The dude is huge and has great physicality which makes him an intimidating opponent, and they did a great job of setting this guy up as the big baddie that Van Damme will have to struggle mightily to overcome. Then there is their awesome fight scene at the end, in which they fought in the "old way," which apparently meant they were to wrap their hands in rope and have pieces of broken glass glued to them so they could pretty much destroy each other. This was so iconic it was spoofed in a "Hot Shots" movie. And finally the aforementioned drunken dancing scene is the best, a Jackie Chan style action-comedy scene in which Sloane's trainer got him drunk at a seedy bar in order to get him to fight some random guys after he started dancing with their girls, and Van Damme plays this perfectly, all loosey-goosey and slack jawed but managing to get in some great moves, taking these guys out one at a time, and it is pretty awesome.
Just check out this fun little movie for yourself right here on the Netflix Instant and tell me that dance scene isn't the best.