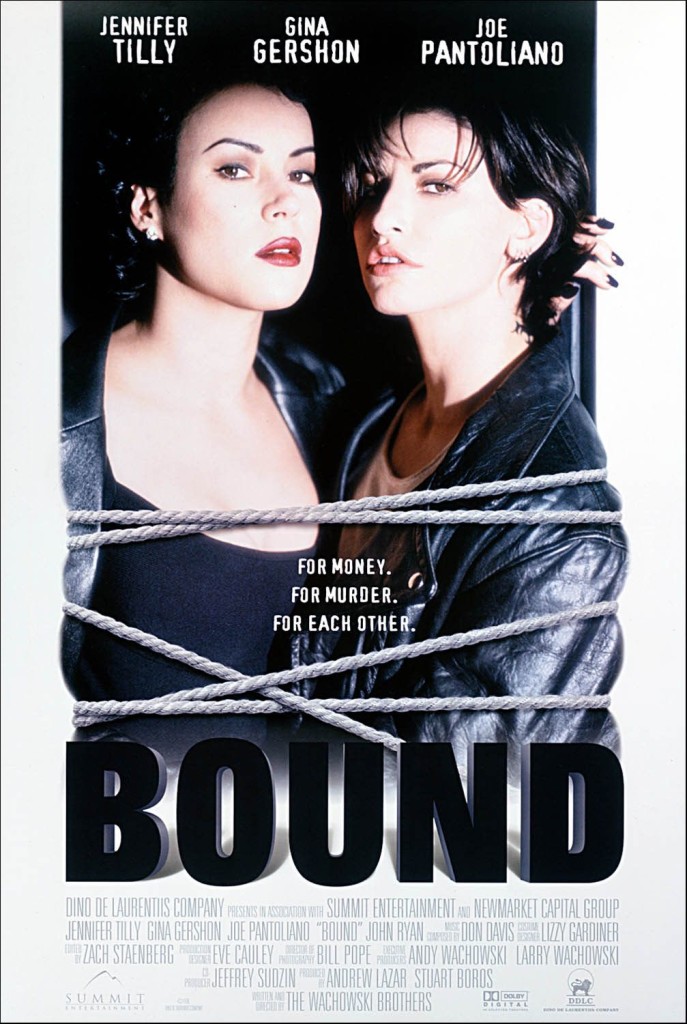 The Wachowskis had to start somewhere. Before "Sense8" and "Cloud Atlas" and "The Matrix," right after the Wachowskis got their start in the Hollywood machine via screenwriting, they managed to put together their $6 million directorial debut in 1996, and this bad ass little movie is called "Bound" and it is damn good.
With tons of style and made with the sophistication of people who have been directing for decades, "Bound" is a tight crime thriller about the girlfriend of a mob guy falling for the new lady next door and getting her new lover to agree to rip off this guy to the tune of $2 million in straight cash money. With a fine tuned plot and enough tension to make Alfred Hitchcock sit up and take notice, this is a fun, over-the-top violent and rather sexually progressive film (though should anyone expect anything less from the Wachowskis?). Starring Jennifer Tilly, Gina Gershon and Joe Pantoliano all doing awesome work, you are going to love this movie (if you don't already).
Check out "Bound" right here on the Netflix Instant and be wary of your neighbors and common associates.