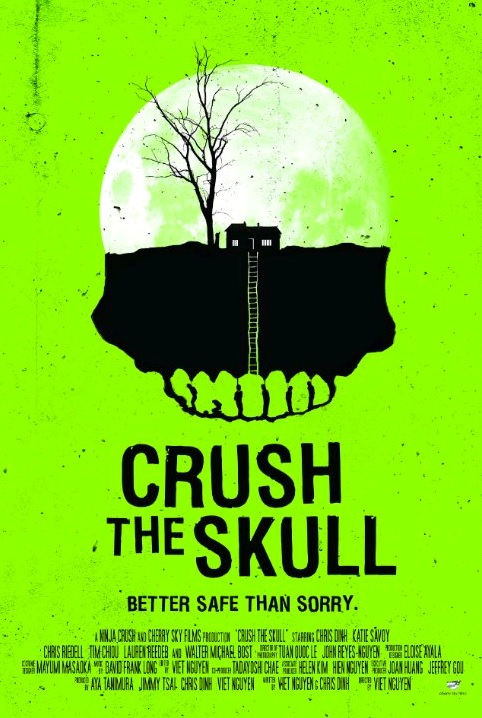 "Crush The Skull" is an indie horror-comedy, which is something that is pretty hard to pull off. Comedy always works well with horror, but usually when jokes and gags are used sparingly to help alleviate some of the tension built up by the film, but making a movie that is equal parts is much harder, because how do you make something scary while constantly making fun of the situation but also how do you make something scary if you keep deflating the horror with a bunch of silly jokes? Throw on top of that the fact that this is obviously a low budget movie with a somewhat ambitious idea, and you have a recipe for something that threatens to not come together and leave the audience dissatisfied.
Somehow "Crush The Skull" does manage to find a nice middle ground between the two genres. Ollie (Chris Dinh) and Blair (Katie Savoy) are a couple and they are also burglars. A screw up in the beginning gets them in some debt that they need to get out of quickly, which forces them to make a bad decision and agree to work a job set up by Blair's incompetent brother Connor (Chris Reidell) and his one-man crew Riley (Tim Chiou). Very shortly after starting this job, the foursome realize that they unknowingly broke in to the home of a deranged killer of some sort, the type of creepy weirdo who apparently kidnaps girls and keeps them locked up in a dingy basement of torture and murder, and they have to try to get out of this makeshift prison before they become the killer's next victims. A simple yet effective set up that is a blend of "The Collector" and "The Ladykillers," this movie is mostly quite solid and entertaining, though it definitely isn't perfect.
Comedy and humor is very subjective, so take that into consideration here, but the comedy is mostly surprisingly funny. Without getting detailed, there are a couple of situations that feel like stock movie tropes but they get a bit of a twist to make them fun and interesting and it actually produced a number of laughs out of me (as well as the festival audience in attendance). They also economically established the different dynamics between these four characters early on so that they can bounce off each other easily when the shit goes down later inside the house. Some of the characters do not get along and this leads to some funny interactions between then, and these are interactions based on the characters themselves, so Connor is trying to establish his bona fides as a leader despite being a dummy and Riley thinks he's tough and also has a strangely philosophical streak to him (at least when it comes to visiting Mars) and butts heads with the smarter and more level headed Blair, and of course these things crop up at the exact wrong times as they battle for survival.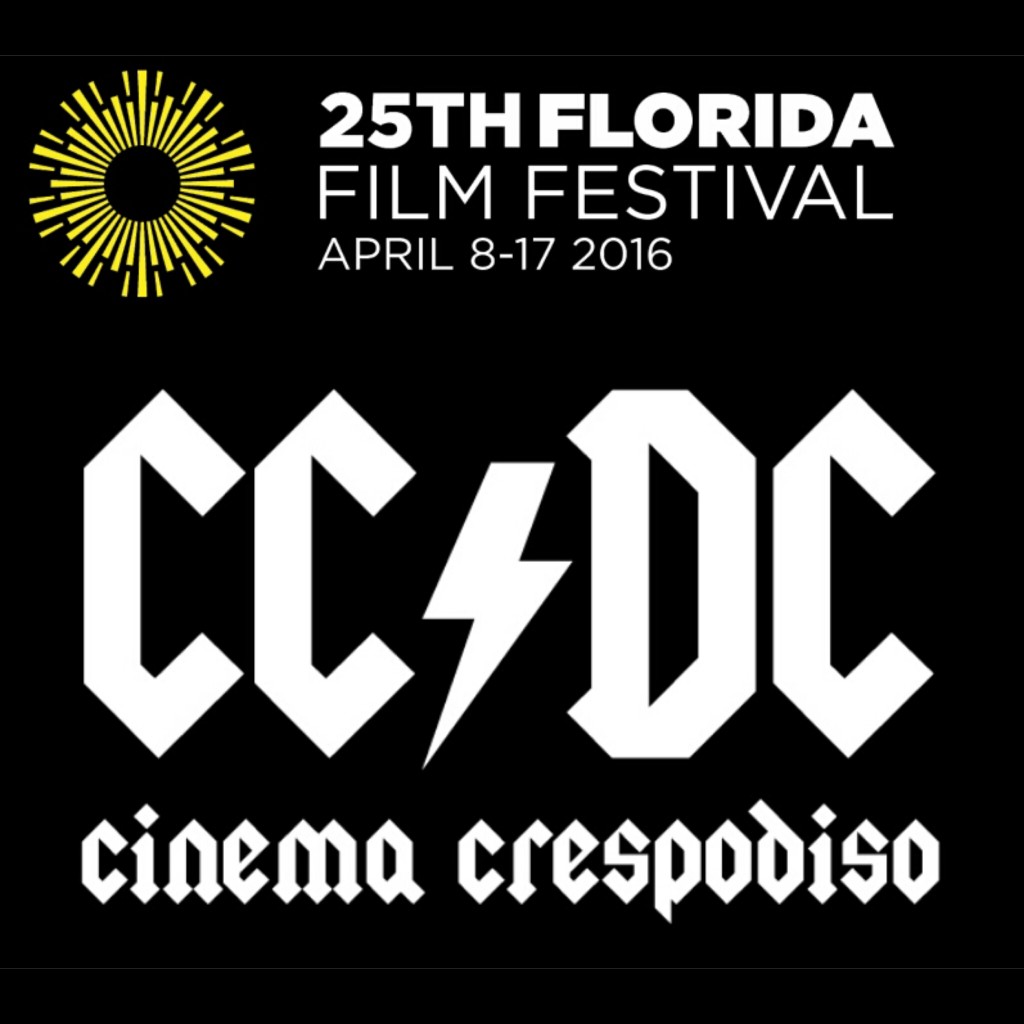 Of course this is also a horror film and it wouldn't work if they tension wasn't there but it totally is because for most of the movie we never see the killer, we just follow these four as they try to navigate the weird house with the bullet-proof windows and locked doors and secret passages, and we are left to wonder who and where this killer is and what the killer's ultimate motives and desires are; just like the lead characters, we know nothing so all we have is our imagination, which makes everything much more frightening than it could possibly be for real. Actually, when the true nature of the evil force in this house is revealed, it seems pretty standard, almost disappointing in comparison to what was set up, but that happens close to the end anyway and by then the stakes are raised high enough that it just becomes interesting to see if and how these characters could possibly get out of this situation.
Going back to the comedy aspect of "Crush The Skull," there is indeed one aspect that hurts the movie overall, which is the camerawork. Specifically, there are a number of instances in which the camera moves and sometimes also zooms in or out in a way that calls attention to itself, and it is a style of shooting that really fits mockumentary comedies like Christopher Guest movies or tv shows like "The Office" or "Parks & Recreation." Jokes get punctuated with a zoom in and I expected characters to then look directly into the camera and shrug or something like that and it just doesn't fit, it totally feels like a misapplication of this very specific style. If this movie had been presented in a more straightforward manner visually, it would have had more impact.
But as it is, "Crush The Skull" still has something going for it. This will be the type of movie that plays well at festivals and hopefully should get a nice VOD or streaming online distribution deal, at which point more people will be able to discover this fun little movie. It isn't going to change the movie landscape, but it is a helluva lot better than your average low budget indie comedy or horror film, let alone low budget comedy-horror.