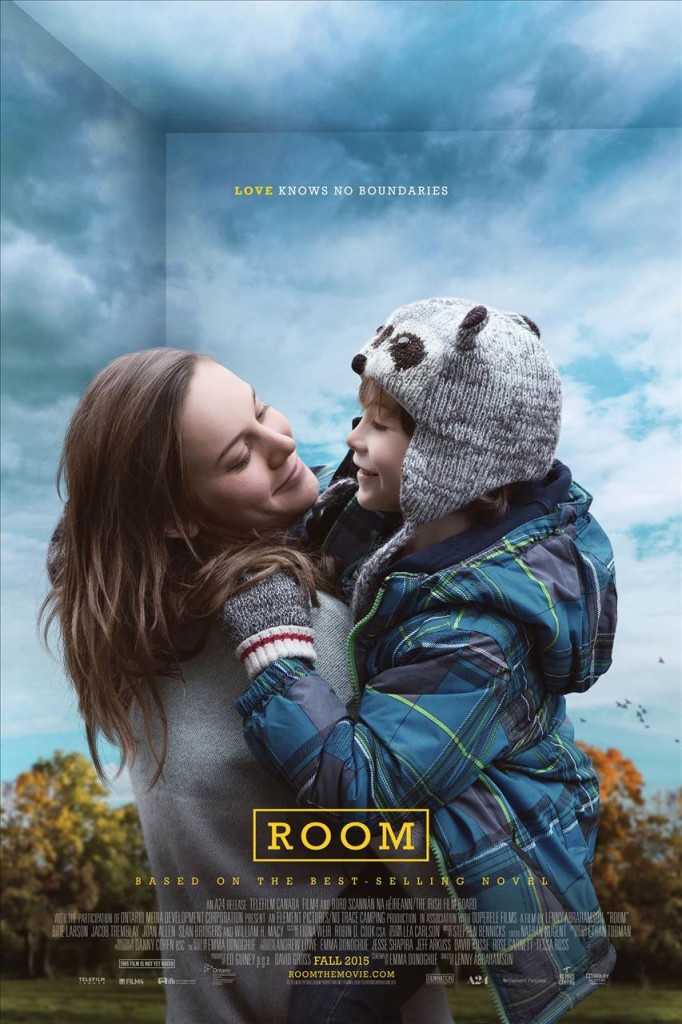 "Room" is a tense little character drama expertly made in every way, a raw, emotional movie that tells a tough story and freely digs deep into a nightmarish scenario that we all know is far too common and which we try not to think about very much. This is the type of movie that reminds us about what kind of terrible things happen out there in our world, and how there are people going through tremendous hardships and how amazing these people can be in their very basic quest for survival. Sounds like fun, no?
And despite being heavy, "Room" is not a depressing movie, it does not beat you over the head and force you to feel bad for some people, but instead in a way it manages to reinforce our more positive feelings about humans and our will to live and what we would do for each other. Yes this is a story about a person who has been suffering terrible abuses for years, but it is also a story about motherhood and the connection between a parent and child and how this can be one of the strongest bonds in the known universe.
Ma (Brie Larson) lives inside a small windowless room, with only a skylight far above providing any natural light, and the rest of the walls and ceilings covered in sound-proofing foam. In this room she has everything – a toilet, a bathtub, a tiny kitchenette, a television, a bare minimum of supplies basically – and this is because she can never leave the room. She is locked in, an electronic keypad keeping the door shut, with supplies being brought to her by some creepy guy named Old Nick (Sean Bridgers), who tells her how lucky she is to have someone like him to bring her stuff, all while he's taking off his pants and climbs into bed with her.
This whole "kidnapped sex victim" thing is tough enough, but Ma also has a five-year old son named Jack (Jacob Tremblay), so not only does she have to survive this horrible situation, she also has to protect and care for her son, who has no idea what the world is like outside of their little room, which is the entirety of his world. So the first part of this movie is how Ma and Jack live their day to day lives, which entails Ma showing Jack how to exercise, and how he plays in the room, making use of the whole space, and how they just find ways to pass the time. Obviously when placed in such an extreme situation, these normally mundane tasks take on more significance, as everything they do is defined by where they are. The basic travails of parenting and motherhood are emphasized in such a small space – when Jack gets made and disobeys and yells at his Ma, neither of them have anywhere else to go and Ma is forced to confront this tantrum and deal with it in an immediate way, lest it just go on and on and on, driving her crazy. What mother in this world hasn't felt like she's been driven crazy by her kid or kids at any one time? It is human nature, and whereas other parents could pass off the annoying kid to another parent or grandparent or even just move to another room in their home, Ma is forced to deal with it right then and there. When she finally does have enough, she merely stays in bed and sleeps all day – after all, it is not like Jack needs constant supervision anyway. He's right there in the room with her. He's not going anywhere.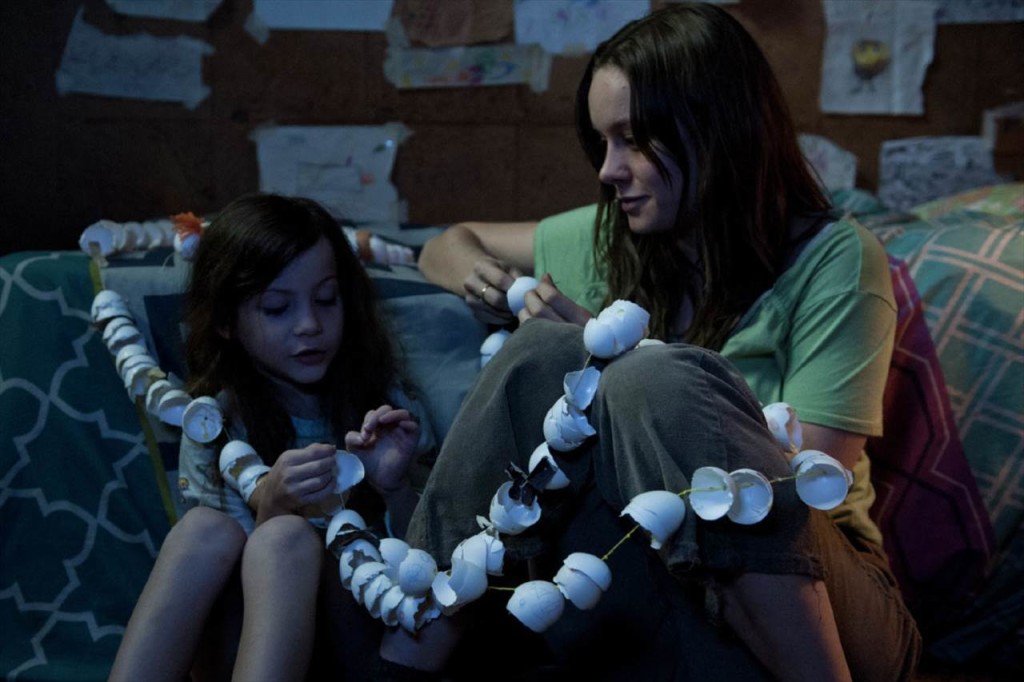 But this is only half the story, at the most, as the movie starts to get really compelling when Ma and Jack get out of the room. A whole movie about them suffering as kidnap victims would have been too much, but here we have a story that is really about them entering the world and how Ma tries to acclimate to her old life and how Jack learns about the world around him, and what it would be like for someone like him to see the expansive blue sky for the first time, or how he has to get used to things we take for granted, really simple things like using stairs. The detailed look at the immediate aftermath of them getting out of the room is where "Room" really soars because it is both reaffirming as well as heartbreaking. We all too often see and hear stories about young women taken off the street and forced into a situation like this, trapped somewhere for years, and we all breath a sigh of relief when we hear they are free, but then we do not think about them again. And ironically, it is after they get out of these situations that life becomes really hard for them, having to deal with the PTSD fueled effects of surviving through such an ordeal.
With a movie like this, the acting is obviously very important because "Room" is a story of characters and we need to believe these people for this stuff to work. Fortunately, every single person in this is great, with Brie Larson and Jack Tremblay the obvious stand outs and stars of this little picture. That two of them have a bond that is palpable, and we can feel her grief and frustration and love pouring right off the screen, along with his innocence and curiosity and bare-faced emotions. These characters go through a lot, and we can feel the actors going through a lot themselves to get to these truths and it works very well.
And it also helps that this movie has a naturalistic, understated approach to telling this story, letting the events and characters do all the heavy lifting by keeping the stylistic choices to a minimum. We just see what we need to see, with well composed shots, nothing fancy or over the top, we just get it when we see it. A simple POV shot of Jack looking at the sky tells us everything we need to know in that moment, and the movie is so effective by this point that when Jack sees a blue and cloudy sky for the first time, it is like we are seeing it for the first time, through his eyes, and we can understand how grandiose and wonderful this thing is above us that we take for granted on a daily basis.
"Room" is a wonderful movie, so confident and assured in its storytelling, well crafted and beautifully acted, just a great movie all around.