Podcast: Play in new window | Download | Embed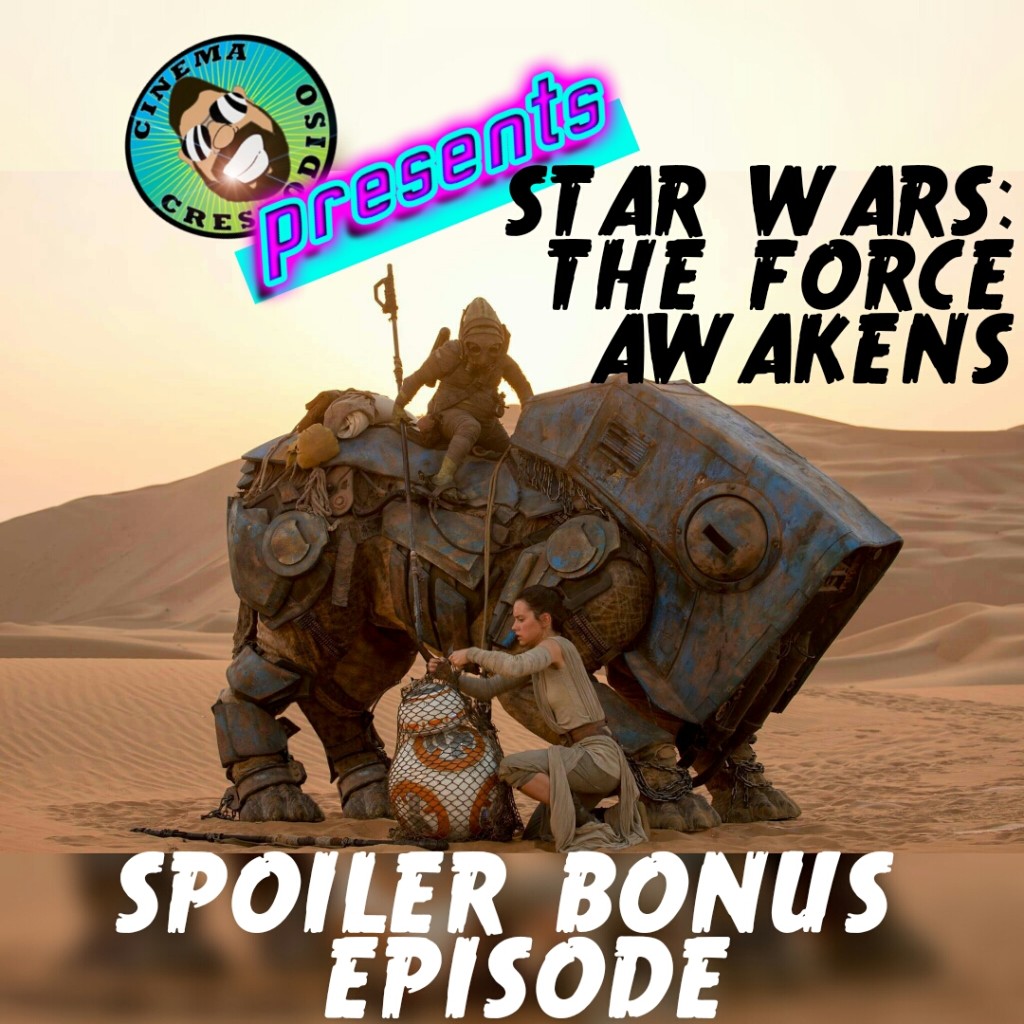 In this SPOILER-FILLED bonus episode, Chris Crespo and Drewster Cogburn talk about STAR WARS: THE FORCE AWAKENS, which means they talk about everything that happens in the movie, so if you don't want to be spoiled before seeing the movie, go see the movie. Of course, that's silly, because by now everyone has seen the movie. But still, thou hast been warned! Spoilers abound!
Enjoy the show.
Listen to all back episodes of Cinema Crespodiso for FREE at ChrisCrespo.com!
www.twitter.com/IamChrisCrespo
www.facebook.com/cinemacrespodiso
www.instagram.com/cinemacrespodiso