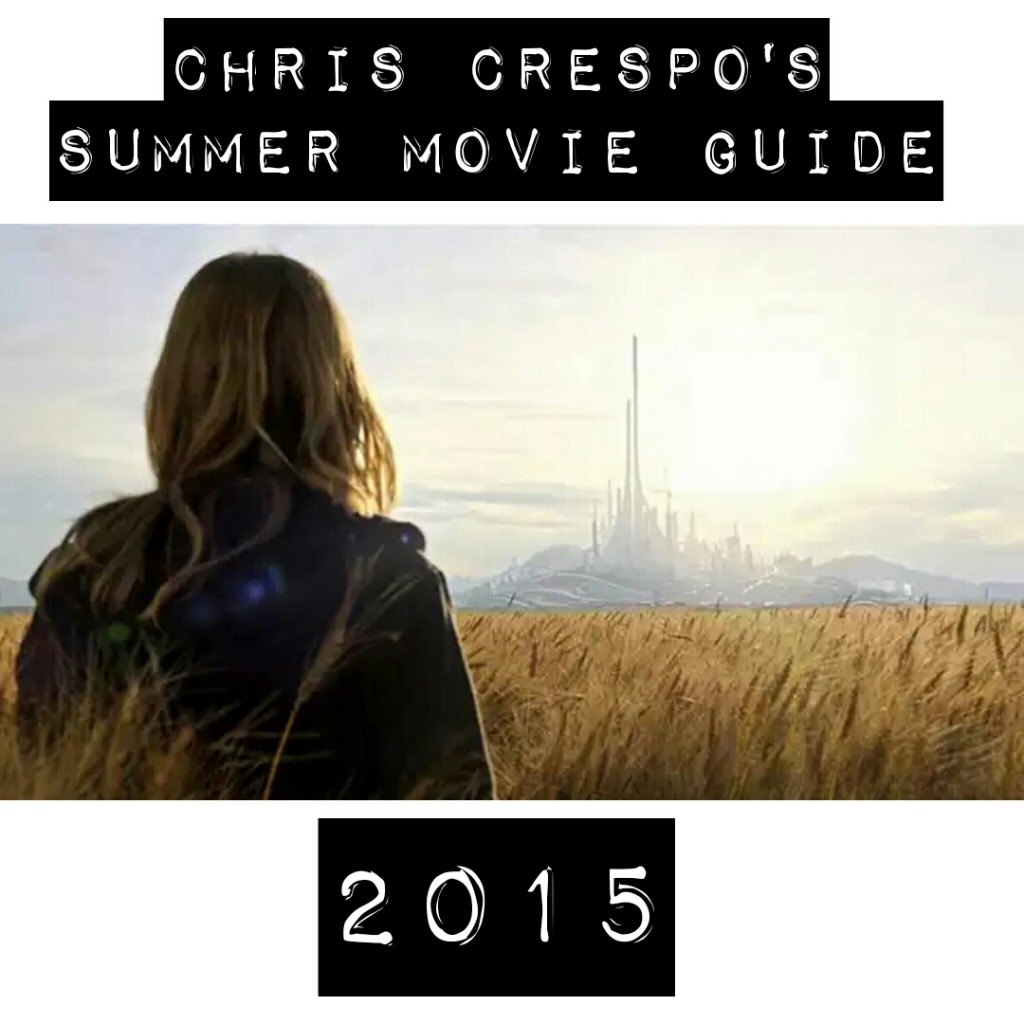 With "Furious 7" set to come out and smash records this weekend, we the movie going public have witnessed over the years how the "Summer movie season" has steadily crept closer and closer to the beginning of the year, starting earlier each time out.
This will be no more apparent than when "Batman vs Superman: Dawn of Justice" (what a horrible title) opens in March of next year. But for now, we are sticking with the traditional definition of the Summer movies, which means the first big movie of the season will open, like they do every year, in the first weekend of May.
And that is where we will begin our preview.
May 2015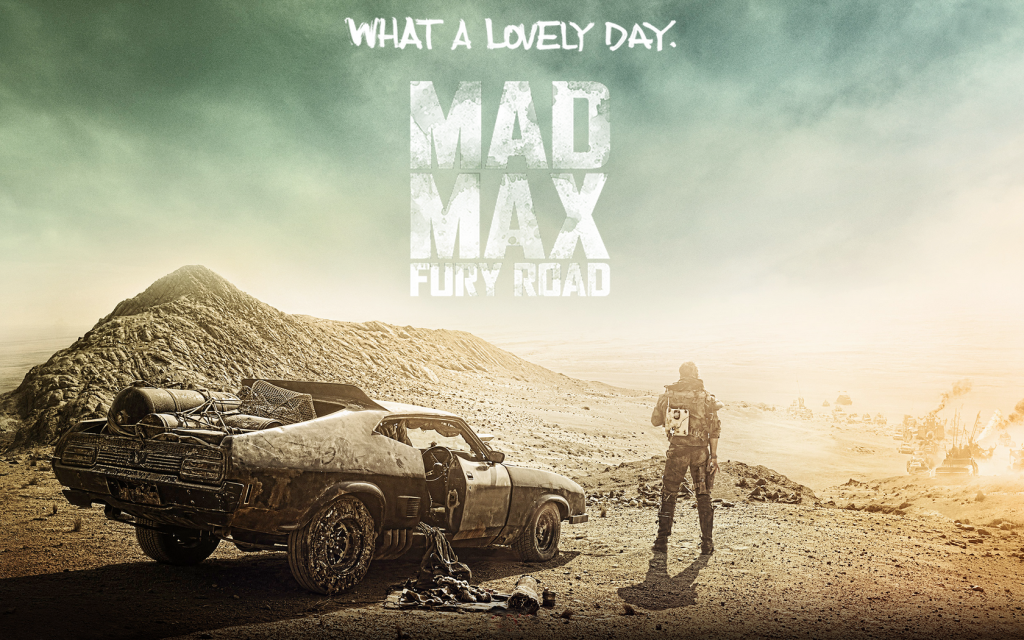 May 1st – Three of the top ten opening weekends of all time were movies that opened in the first weekend of May (source), which includes the biggest opening weekend of all time, "Disney's Marvel's The Avengers," which opened to an obscene $207 million in 2012. Of course the sequel would come out in the same time frame, so here comes "Disney's Marvel's Avengers: Age of Ultron," which has a very good chance of beating the record set by its predecessor. Financially this movie will be huge, but will it be any good? With an average rating of 8 out of 10 according to Rotten Tomatoes, as well as a Metacritic score of 69 out of 100, the original film was rather well liked, which contributed to the massive box office haul. But sequels are tricky, now there are expectations, people want a lot of the same thing, but also more, they want it to be familiar yet improved, and a lot of pressure was put on the creatives behind this to deliver. Will people (read: fan boys [and girls]) see this in theaters over and over like they did the first time around, so excited to see their favorite Marvel movie characters side by side in the same film? Or will this novelty have worn off by then? And what if the movie isn't that good? And if it's not that good, will that even matter, considering how Marvel has the next 5 years worth of movies planned out already? So many questions, all of them to be answered in about one month's time. Other questions include: will there be a Grey Hulk? Why are Black Widow and Hawkeye included again? Will the traditional post-credits stinger have any importance in relation to future Marvel releases, or will it be another throwaway joke about shawarma or Howard the Duck? Will I find long stretches of this movie boring and pointless like I did with the first film? And will that even matter?
May 15th – Two weeks after Disney and Marvel rule the summer box office for the third time out of four years (2014's "Captain America: Winter Soldier" was busy setting April box office records), our cinematic world will become "blood and fire" thanks to the return of filmmaker George Miller to the movies that made his name. "Mad Max: Fury Road" will blaze into theaters in the middle of the month with Tom Hardy taking over the role popularized by Mel Gibson, and George Miller has already confirmed that this movie will essentially be a two-hour car chase, so if that doesn't excite you, then I propose that you are most likely dead inside. Eschewing CGI whenever possible, this is a movie that is just as much about the art of making movies as it is about the actual plot of the film, as hundreds of cars were shipped to Namibia for a 100-day long shoot in the desert, a shoot that featured daily stunt work and car crashes captured in camera, a super confident ballsy approach to making an action movie that so many filmmakers today would shy away from. With a budget reported to be somewhere around $100-125 million, this will be one of the biggest R-rated action films in quite awhile, and hopefully adults throughout this country will support this movie so that we can continue getting big budget films meant for us, as opposed to being stuck with all these blockbusters that are aimed at teenagers and kids.
May 22nd – Are you ready for "Tomorrowland," the latest from director Brad Bird, he of "The Incredibles" and "The Iron Giant" and "Mission: Impossible – Ghost Protocol?" Disney has been successful in making movies based on their rides (like the Pirates of the Caribbean and Haunted Mansion rides) so naturally they opened up their scope to include movies based on entire sections of their theme parks. Will this movie feature the Carousel of Progress, or an indoor roller coaster? Will they find a way to simulate the joy of waiting hours on end in a line for a 3-minute ride? Probably not, that would make for a shitty movie. Apparently, according to the trailer anyway, "Tomorrowland" is an alternate universe kind of deal, in which our lead characters (played by Britt Robertson and George Clooney) have a way to visit, and there are jet packs and lots of sci-fi style technology, and of course since this is a movie there are bad guys from which our two leads have to run. The opposite of "Mad Max: Fury Road," this is going to be a special effects extravaganza apparently, and also comes in with the family friendly PG rating, and thanks to Brad Bird's involvement this is one of only two PG movies that I am actually looking forward to this year.
June 2015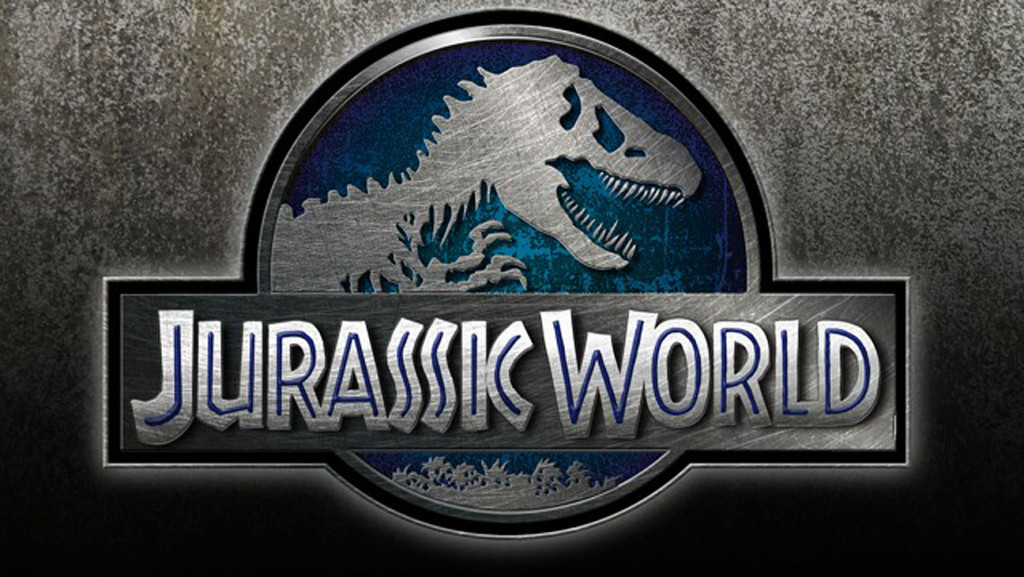 June 12th – I still remember seeing "Jurassic Park" in the theater in 1993 and being absolutely BLOWN AWAY. A cool story, great actors, and of course the sight of real-looking dinosaurs roaming around and attacking people, it ended up being a bit of a seminal moment in my cinematic upbringing (like Spielberg movies have been for kids for decades). Over twenty years later, here we are with "Jurassic World," which has a premise that I have loved from the moment it was announced – the infamous theme park from that first movie is now operational, with millions of visitors each year, all of them walking around and enjoying the sights and sounds of actual dinosaurs, and doing so from a position of safety. Of course until something goes wrong, and then the park visitors who undoubtedly paid LOTS of money for this experience find themselves becoming a smorgasbord of tasty, meaty treats for the park's many carnivorous inhabitants. Imagine going to Animal Kingdom and the lions decide they had enough and just started pulling people out of their cars so they could eat them right there on the side of the road. Now replace that lion with, I dunno, a T-Rex. This movie should be a lot of fun and hopefully will get quite tense and crazy, especially since there is this whole thing about some sort of genetically altered dino that will put even the fiercest animals to shame. Chris Pratt as a raptor wrangler seems a little silly, but maybe it will be handled well and will work in context for the rest of this movie, like he's a lion tamer but for something much more scary and vicious. Or maybe this whole movie will stink to high heaven. I'm pulling for it to be good, but it wouldn't surprise me if it ain't. Such is the perils of blockbuster movie making.
June 19th – The other PG-rated movie that I actually want to see opening day is Pixar's "Inside Out," which is essentially a cartoon version of "Herman's Head." The movie follows a family of three, but really spends much of the time inside their heads. Each character's basic emotions are personified as little creatures living inside these people and operating them like giant vehicles (okay, maybe this movie has more in common with 2008's "Meet Dave"), so "anger" is a little red guy that always yells and does rash things and "fear" is always afraid of everything and trying to make the body do things out of fear and all of these emotions both work together and clash with each other based on the input they are receiving, and it really looks quite delightful. Writer/director Pete Doctor is one of the wonderful weirdos behind the amazing movies "Up" and "Wall-E" as well as the "Toy Story" movies, so if his track record is to be trusted, we are in for a funny, interesting and likely somewhat profound family movie that will be enjoyable on several levels.
June 26th – In 2012, the Seth MacFarlane comedy "Ted," in which a foul mouthed living teddy bear tries to adjust to his best friend falling in love with a lady, grossed almost $550 million worldwide on a $50 million budget. So of course the Powers That Be decided that a "Ted 2" was necessary because KA-CHING! Will "Ted 2" be as successful the second time around? Creatively speaking this is a little dubious because outside of exception to the rule "22 Jump Street," sequels to comedies are almost exclusively terrible, especially in comparison to the original. For every mildly watchable comedy sequel like "Wayne's World 2" there are a dozen objectively horrible movies like "Caddyshack 2." So will Seth MacFarlane be able to capture that Flash Gordon loving magic of the original, or will this sequel be two hours of Mark Wahlberg and the voice of Peter Griffin rehashing jokes from 3 years ago? Thanks to the premise and to the success of the first film, this has the best chance of being the highest grossing comedy of the summer (if not the year), but I am just hoping that the laughs are there, or at least enough of them that I am not besieged with memories of disappointing duds like "Dumb & Dumber To."
July 2015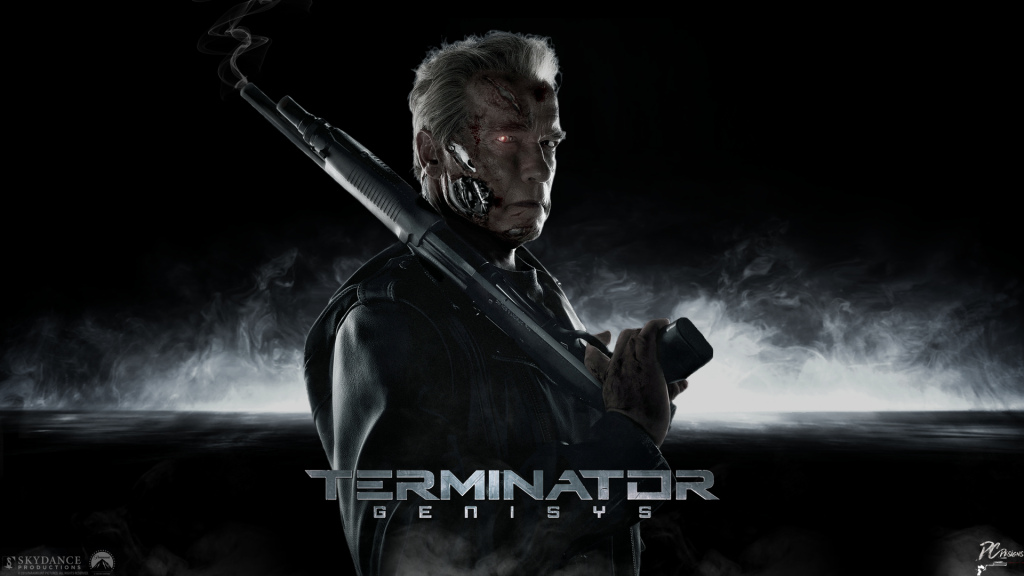 July 3rd – I'm not sure when it started happening, or with which movie franchise exactly, but there has been a horrible trend in recent years to take previously R-rated films (i.e. movies made for adults) and water them down to PG-13 films (i.e. movies for kids and teens) in order to increase the chances for huge profits. Was "Police Academy" the first R-rated movie to get PG-rated sequels? Possibly. But it has gotten to the point of absurdity lately, what with "Live Free or Die Hard" taking the famously foul mouthed character of John McClane and making his lack of cussing an actual plot point, or how classic (and very R-rated) Paul Verhoeven movies like "Robocop" and "Total Recall" have been sanitized for modern audiences (again, kids). Is it a coincidence that all of these PG-13 sequels and remakes are just terrible? Not, it is not. Just like 2009's "Terminator Salvation" was a mess of a movie, I don't have the highest hopes for the also PG-13-rated "Terminator Genisys." And did it escape the executives behind this newest sequel that the R-rated "Terminator 2: Judgement Day" and "Terminator 3: Rise of the Machines" both grossed more than the PG-13 "Terminator Salvation?" Do they really think teenagers are the crowd they need to cater to when making the fourth sequel to an early 80's sci-fi B-movie? Fact is, I am an unabashed fan of those first two movies (like most people with a pulse) and I actually enjoyed the campy fun of the third film in the series, so I am pulling for this to be a good movie, I really am. I want to be blown away by some awesome Future War scenes and I want to enjoy seeing Arnold Schwarzenegger in the role that helped make him famous over thirty years ago. But as I already noted the trailer does not instill much confidence in me and the PG-13 rating, again, I can not emphasize this enough, means this will have more in common with young adult fiction movies than it will the original James Cameron low-budget masterpiece of a film.
July 17th – Last year many film pundits (including yours truly) wondered aloud if "Marvel's Guardians of the Galaxy" was going to be Marvel's first real box office flop, thanks to the lack of awareness of the characters with the public and the August release date. Instead it ended up being the highest grossing film of last summer, and the third highest grossing movie of 2014, which is nothing short of amazing and ridiculous. Now no one is saying that "Marvel's Ant-Man" will be the first true flop for Marvel, but I am sure everyone is wondering what the ceiling is on this particular flick. Will it be closer to the lukewarm box office take (and critical response) of 2008's "The Incredible Hulk," the lowest grossing of all the Marvel movies since "Iron Man?" Ant-Man is not exactly a popular character, not even on the level of Iron Man when that first movie came out, and while Paul Rudd is generally well liked, he is also not a box office draw (though neither was Chris Pratt before GotG). Will audiences flock to theaters to see a movie about a guy that can make himself tiny and ride insects? Or will they simply wait for "Captain America: Civil War" in 2016? "Ant-Man" also had the most behind the scenes problems since "Iron Man 2" and we all remember how well that one turned out. When original Ant-Man champion Edgar Wright left the production after eight years of on-again, off-again development because of the good old "creative differences," Marvel had about one month to scramble to get a new director and to touch up the final screenplay before shooting started. So with the script getting a pass from the man behind Will Ferrell comedies like "Anchorman" and "The Other Guys" and with the director of "Bring It On" and "The Break Up" signing on to take over those particular duties, this thing is easily in the most trouble of all the summer films. So what if it turns out to be good? Hell, what if its downright great? Great movies have been made before with similar production troubles, just like plenty of shit movies have been made despite everything going perfectly for the filmmakers, so it is nowhere near outside of the realm of possibility. Marvel is a machine now, after all, a well-oiled one that is cranking out movie after movie, so I guess if anyone deserves the benefit of the doubt at this point, it would be them.
Imagine if both "Avengers: Age of Ultron" and "Ant-Man" didn't turn out very good. Fan boys heads around the country would explode with disappointment and attempts to talk themselves into liking them. Which would be kind of hilarious.
July 24th – Remember that earlier rant about PG-13 movies? I have a similar one regarding PG-13 horror movies…as in, what the hell is the point of a PG-13 horror movie? "We want to make a film that is scary, but not TOO scary, because we want kids to see this." I repeat…what the hell? It's one thing if you are making an outright family movie that is horror-tinged, like the underrated, under seen gem of a movie "Monster House," but for the most part horror films need to be either gory and gross (hence earning an R-rating) or so over-the-top intense that kids just can't see it (again…R-rating). Otherwise you get crap like "House at the End of the Street" or "White Noise" and no one wants to see that shit. But like comedy sequels, there are rare exceptions to this rule. "The Ring" is a very creepy, well made movie and is PG-13, and most recently we got Sam Raimi's PG-13 "spook-a-blast" horror movie "Drag Me To Hell," which is all sorts of great. And now here we are with the PG-13 remake of the classic film "Poltergeist," and those two red flags (PG-13 and remake) should mean this movie will be horrible. However, it IS produced by Sam Raimi, who has shown he knows how to craft a horror film with these constraints, and it is also directed by Gil Kenan, the guy behind that aforementioned "Monster House" movie. Add on top of that the fact that the original "Poltergeist" is a PG-rated film (due to being released in the time before PG-13) and only features one, brief scene that can be construed as gory and more adult-minded, and there is actually a chance that this could be downright good. The trailer is pretty effective and shows that they are definitely lifting some of the more iconic moments from the original while also hopefully adding their own spin. Plus Sam Rockwell is in this, and any Sam Rockwell is good Sam Rockwell, ya dig?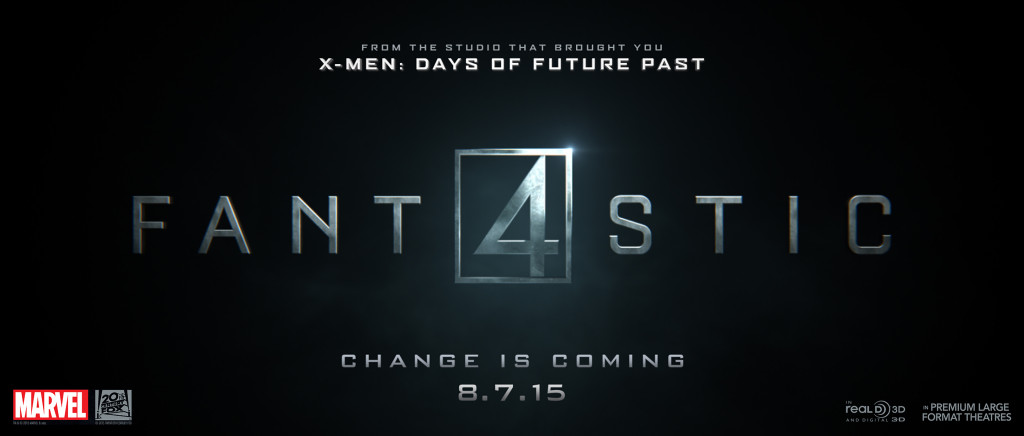 August always signals the end of the Summer movie season, despite the fact that summer is still raging in most of the country. This is usually where studios put their movies that they feel won't be able to make as much money, stuff like your "Expendables" films and "Scott Pilgrim Vs the World" and stuff like that. Last summer's "Guardians of the Galaxy," however, showed that a big opening weekend is still possible, at least near the beginning of the month, so that's where FOX is putting their reboot of "Fantastic Four," which I would not give one shit about if it wasn't for the fact that it is directed by Josh Trank, who got the gig based on the awesome job he did with "Chronicle." Also helping is the fact that Miles Teller plays Reed Richards, and he can be counted on to bring his particular brand of sneakily reliable acting to the table, along with up and comer Michael B. Jordan, who not only has this franchise under his belt but will be the lead in the upcoming "Rocky" sort of sequel "Creed."
And following on the heels of this FOX superhero movie (because they can't all be Disney/Marvel productions) is a Warner Brothers film that has been in the works for years and years and has finally achieved enough traction to actually get made and released, and that is "The Man From U.N.C.L.E.," a big-budget movie version of a very popular 1960's television show about a US spy and a Soviet spy working together to keep the world safe from some evil entity. Starring Henry Cavill in his first movie role since "Man of Steel" and also featuring Armie Hammer (a guy who SHOULD be a huge movie star, I don't know what the hold up is here), this has the potential to be a really sexy, fun, maybe even smart spy movie, and since we get a "Mission: Impossible" movie only every few years, this is most welcome. Also it is directed by Guy Ritchie, so at the very least it will be an energetic and visually slightly-bonkers movie. Will it be great? Probably not. If Warner Brothers had more faith in the movie, they would have opened it up one month earlier, maybe the first weekend of June in which only the "Entourage" movie is coming out, or even July 10 as counter programming to the only big release of that weekend, the "Despicable Me" spinoff movie "Minions." But as it is, it has the middle of August all to itself, and it should at least be entertaining enough to get out of the heat for a couple of hours. We shall see.
So what movie are you looking forward to the most this summer?