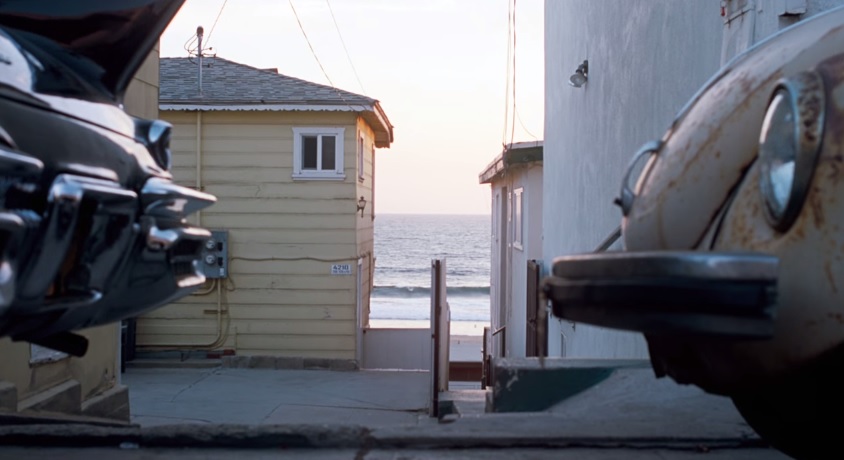 This image from the very beginning of the new trailer for Paul Thomas Anderson's cinematic adaptation of the Thomas Pynchon detective novel "Inherent Vice" is somehow the same image I saw in my head when I read the book a while ago and damn it all to hell if it doesn't look like 2014 is going to go out with a bang at the theaters because this thing looks just downright great.
Well, it IS marketing, and that's what they are trying to tell us, right, in which case, it is working mightily well. Then again, it helps when they have good material to work with, and we all now by now that Paul Thomas Anderson can provide enough great looking stuff to make marketers drool over the possibilities.
And this trailer here is some slick marketing, borrowing the neon colored font from the book's cover for the title card stuff and good god it makes it all the more enticing and fun looking, doesn't it? Look at that shit: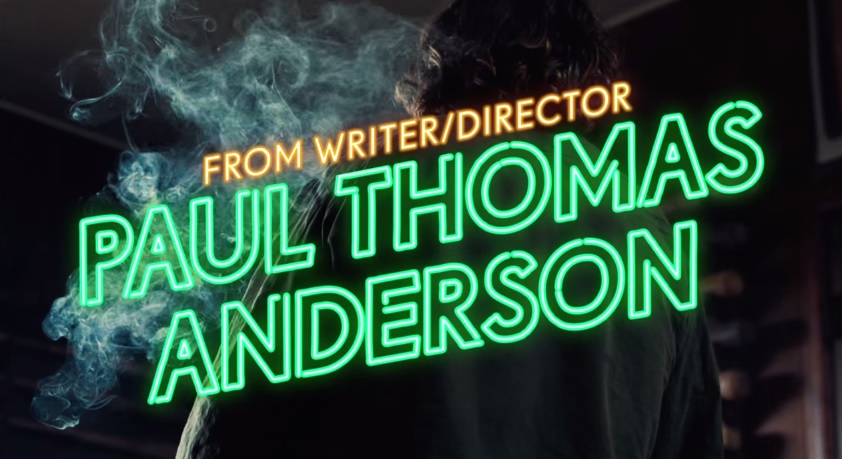 So sexy and cool, that's what is being sold and there is a strong possibility in this case that we might actually get sexy and cool. Because the novel IS pretty damn good, about a burned out private investigator who stereotypically gets himself embroiled in some crazy case that is too twisty and turny for him, yet he has to see it through to the end. He's written like a pot smoking Phillip Marlow, like kind of like the Dude from "The Big Lebowski" but instead of falling ass backwards into the role of PI like the Dude this guy's main profession is indeed being a private eye, a brother shamus if you will. And that's what it looks like we're getting with the resurgent Joaquin Phoenix, who's recent streak of collabos with Paul Thomas Anderson has become a thing of beauty and wonder for us all to behold.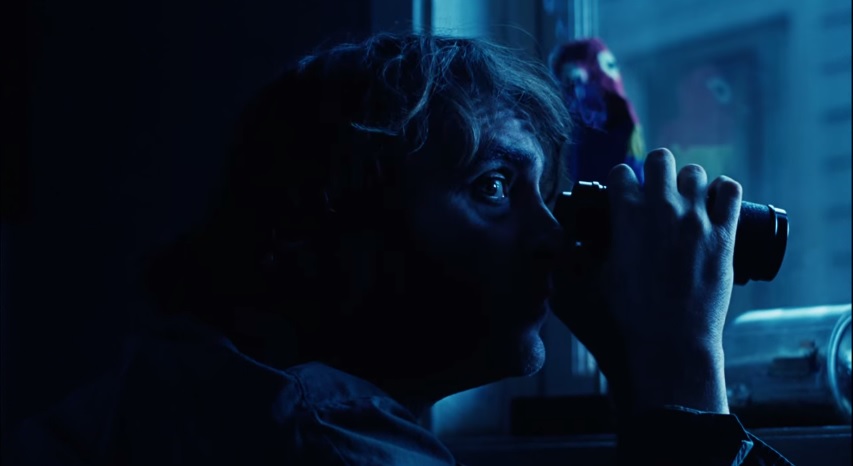 Important to note that what's being sold here is a PTA-style romp that seems to have much more in common tone and energy wise with the very popular "Boogie Nights" as opposed to "The Master," a movie which is brilliant but which could also very easily leave many viewers cold. This trailer is emphasizing goofiness on Phoenix's part and some over the top moments like Josh Brolin's detective character yelling something over and over in Japanese in a cafe and even ends with a little bit of cartoony violence that sends Phoenix crashing to the ground with his arms flailing comically. Hell, there's this inexplicable take the on the Last Supper with pizzas: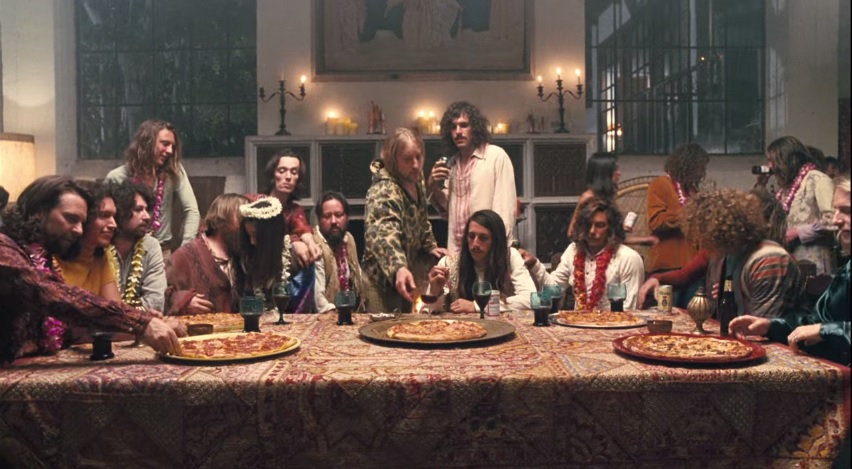 If that does not make this movie look goofy as hell, I don't know what else will.
Okay, how about a building with a weird message on the front: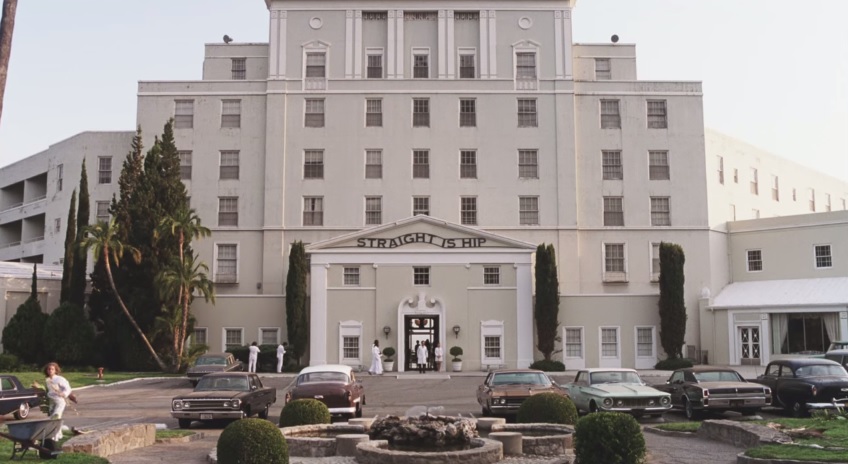 Straight is Hip? I don't remember that from the book. Not to say it is not there. I am just saying I don't remember it. Big difference. anyway, this movie looks crazy, and if yelling in Japanese Brolin and spaced out, weird Phoenix isn't enough for you, there is also some Benicio Del Toro, Martin Short (!), Reese Witherspoon, Owen Wilson, Michael K. Williams, Eric Roberts, Maya Rudolph and Jillian Bell in there somewhere leaving things most likely even more awesome than when they first got there. And of course since this IS a piece of marketing, we have to remember to sell it to the ladies as well as to the dudes, and what's a solid way to get them babes in the seats? Let them know there's a LOVE story in there. To wit: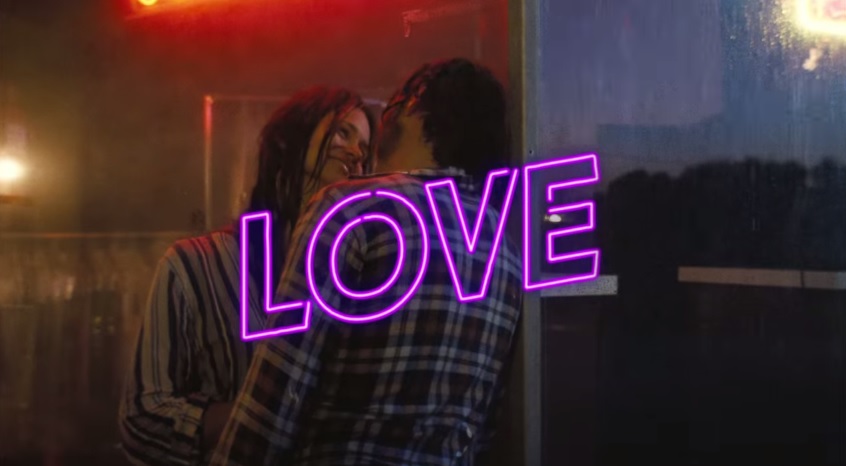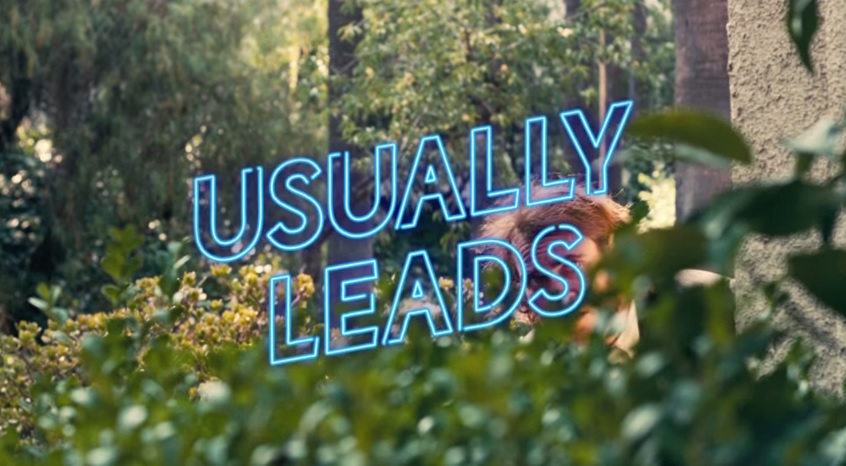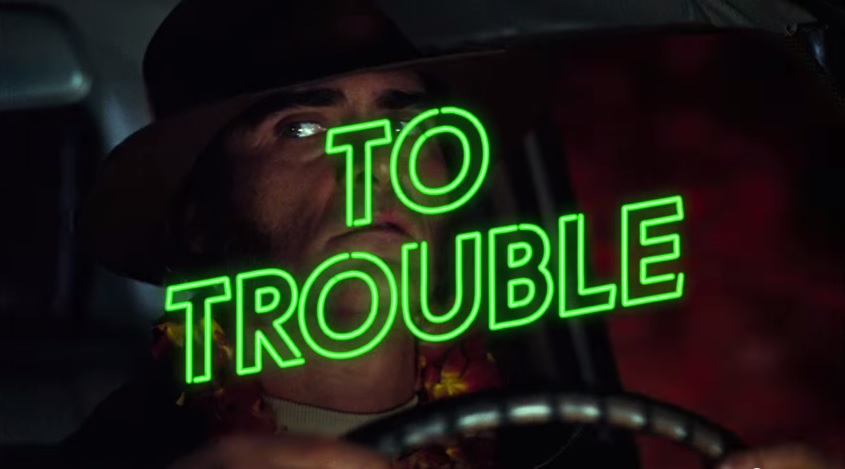 Actually…that's pretty catchy.
Nice job, marketing guys. You convinced me to see a Paul Thomas Anderson movie. Though to tell you the truth, you didn't have to try very hard. But I'm glad you did.