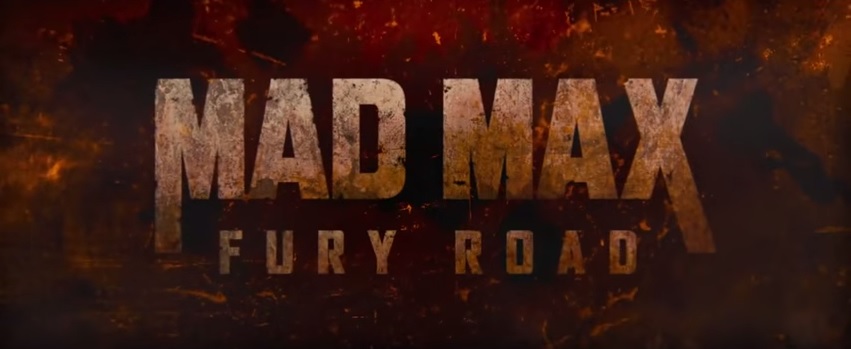 Have you guys seen this "Mad Max: Fury Road" trailer from the San Diego Comic Con a few months ago? It's been online for awhile now, so this is kind of a day late and a dollar short, but still, have you really, and I mean REALLY watched this trailer? Have you notices the absolute and utter madness that appears to be on display in this thing? Can you remember another movie recently that has this level of mayhem, destruction and simple downright what-the-fuckery?
Let's take a closer look and unpack this thing just a little bit.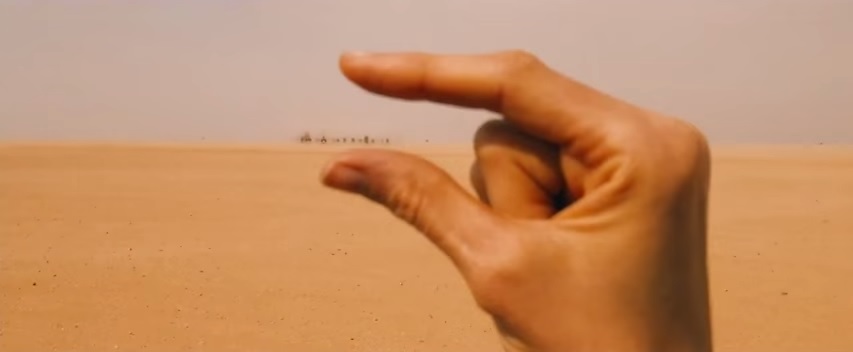 With Tom Hardy as what appears to be a largely silent Mad Max and Charlize Theron playing some short haired, one armed, face painted, post-apocalyptic bad ass, we got a movie that seems to be about Max getting taken hostage by some roaming psychos who then all catch up to a traveling group, led by Theron. It appears she is ferrying some women through the wasteland of a desert, where water is expensive and fuel is even more so. The rest of the movie seems to be just…well, it's just this: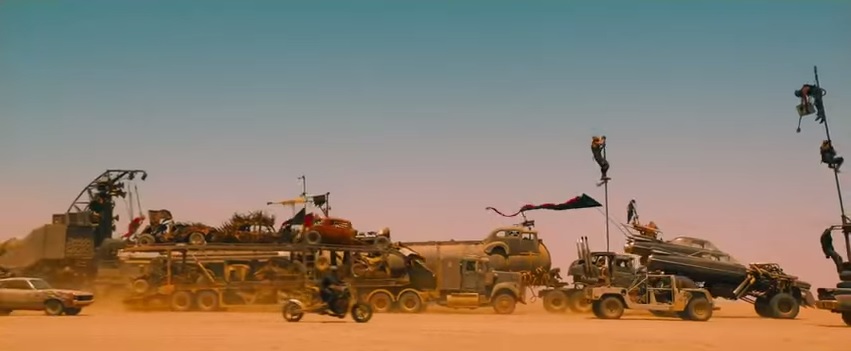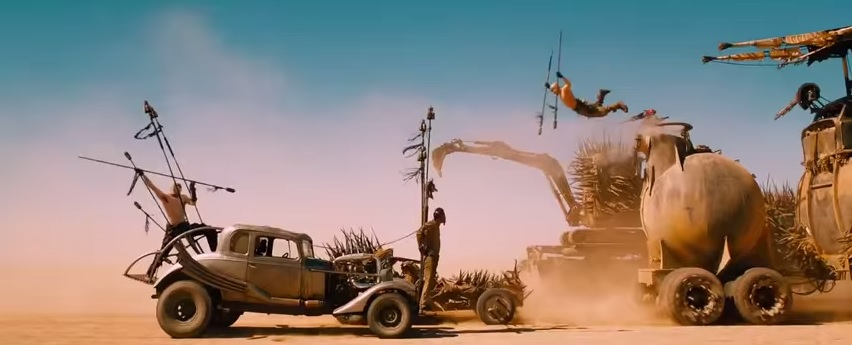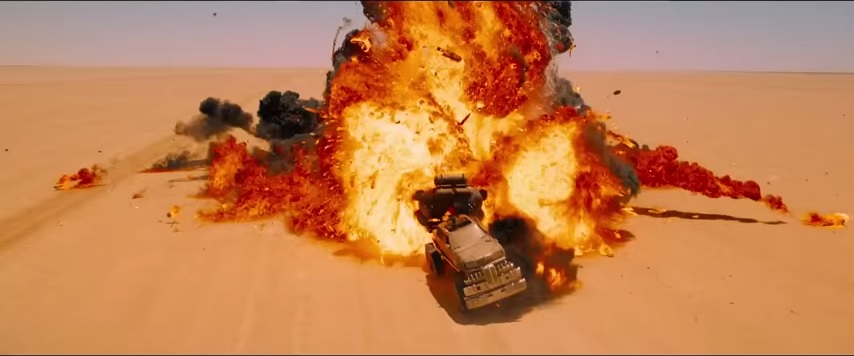 Look at that. It looks totally insane, just a bunch of HUGE shots, with many vehicles, all of them outfitted to look downright INSANE, and then they are doing crazy stunts while driving these things at high speeds through the desert. In a good amount of these shots, there seems to be a very refreshing lack of CG and a heavy emphasis on real stunt work and actual cars and props and effects. And then when they DO use the CG and computer wizardry, at least they use it to make something that looks fucking NUTS. To wit: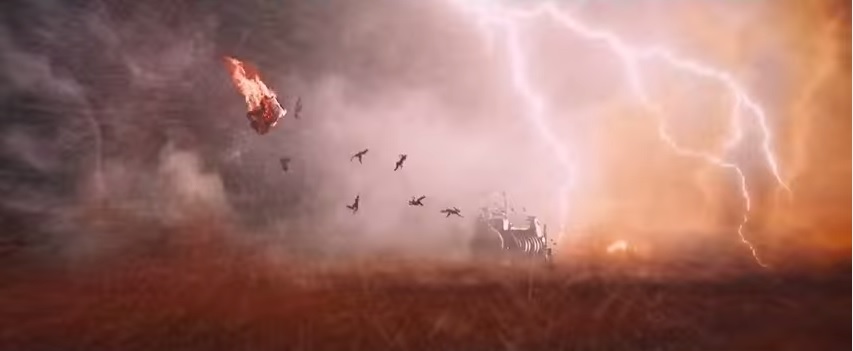 What is even going on there? This trailer shows some stuff that makes it look like they have a car chase through an electrical storm that is also a dust storm that is also seemingly set in the middle of a volcano which happens to be exploding in all sorts of craziness, THAT is what this craziness looks like. And then there are a few very awesome shots, which could even be considered iconic, we'll find out next year anyway, but check out these three shots and tell me this doesn't look pretty much as intriguing as it gets.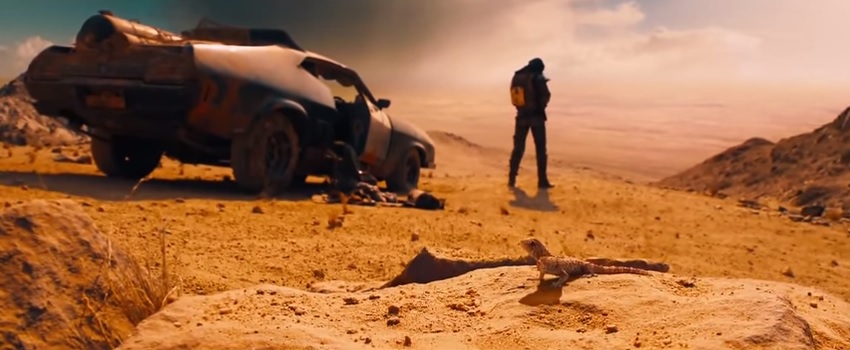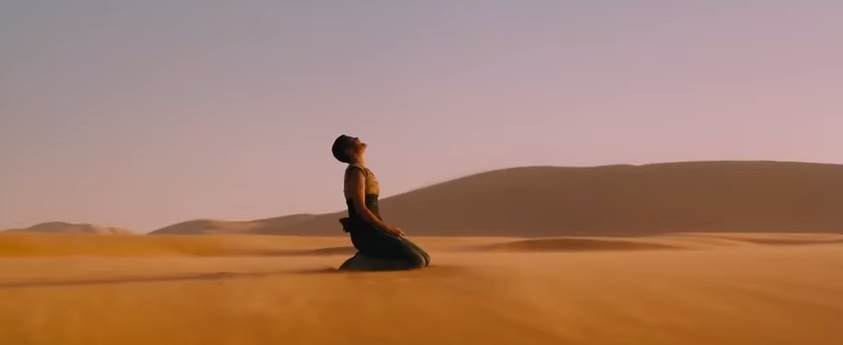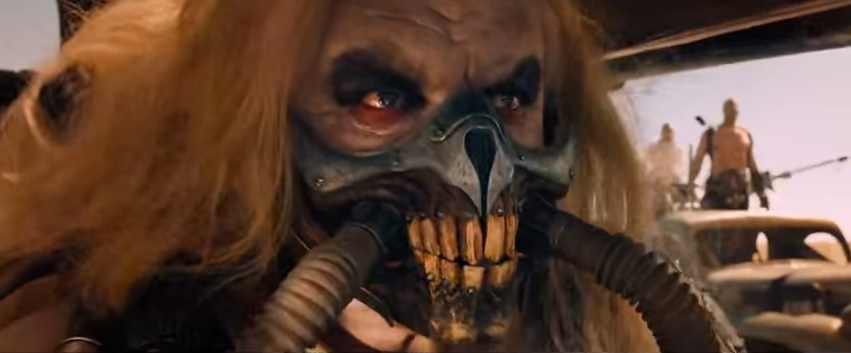 Intense, that is the word that comes to mind when I see these images. As far as I am concerned, of all the dormant franchises and old school movies being taken off the shelf and dusted off and given the old reboot/sequel/prequel treatment, the "Max Mad" series shepherded the entire time by George Miller himself, has the most potential to really build on what has come before and still be it's own awesome, intense cinematic experience. Described by the film makers as "one long car chase," peppered with bits of acting from some of the finest of our current crop of performers, featuring big ideas executed in gigantic ways, "Mad Max: Fury Road" is very high up on my list of most anticipated movies of 2015 and really it should be on yours as well. I mean, just…come on…just look: