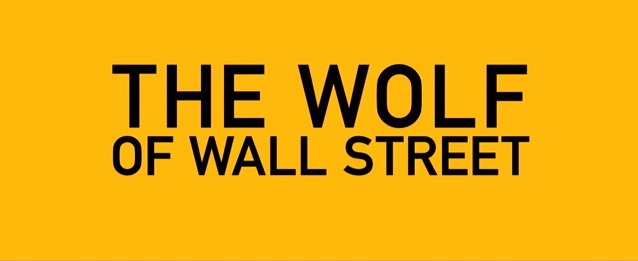 What in the what is this? Martin Scorsese seems determined to show that he can still bring the crazy movie making chops in his golden years, and it looks like he wants to show the young whipper snappers where its at. So here comes "The Wolf of Wall Street," Scorsese and Leonardo DiCaprio's fifth collabo, and they don't look like they want to slow down.
First off, this appears to be some sort of dark comedy (based on a best selling memoir of the same name) and comedy is not exactly what Scorsese is known for. And if the little weird bit at the end of the trailer with Matthew McConaughey in an indication of the some of the comedy at hand, I dunno how well this thing is gonna hold up. I mean, this guy has only made one other comedy and that's "The King of Comedy" and even then it's a black as night comedy about a sociopath. You might want to try to classify "After Hours" as a comedy, but it seems as if everyone is just pretending that movie doesn't even exist, so why should we start caring now?
Back to "The Wolf of Wall Street" –
This trailer looks pretty crazy, and sure enough it's edited to some brand new Kanye West, which just heightens the weirdness of this project. I love the flashy over the top Martin Scorsese, the one who adores whip pans and freeze frames and zoom ins and great music featured over indelible imagery and hopefully this is what we have here, because this looks ridiculous. DiCaprio throws a lobster at a guy, McConaughey is already ridiculous, Jonah Hill is yelling at people about how his money is taped to them, if anything this should at least be a good time at the movies. It looks like Scorsese sat down and watched "Wall Street" and "Boiler Room" and said "I can do this better."
We shall see.