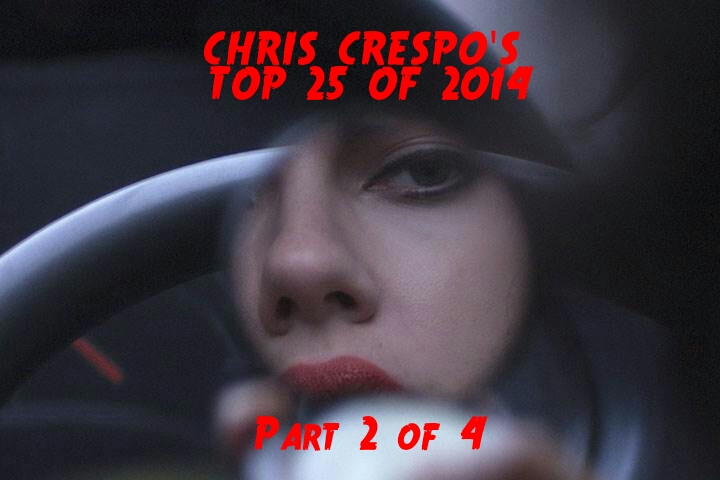 2014 saw some interesting things at the cinema, like the return of an ass kicking Keanu Reeves, and a product placement movie that was wildly successful commercially and critically, and an under loved Tom Cruise sci-fi action flick that people really need to get on. Here we go with the continuance of my top 25 of 2014.
Click here to check out the rest of my top 25 movies of 2014.
Click on the highlighted movie title to access my original review.
---
15. Gone Girl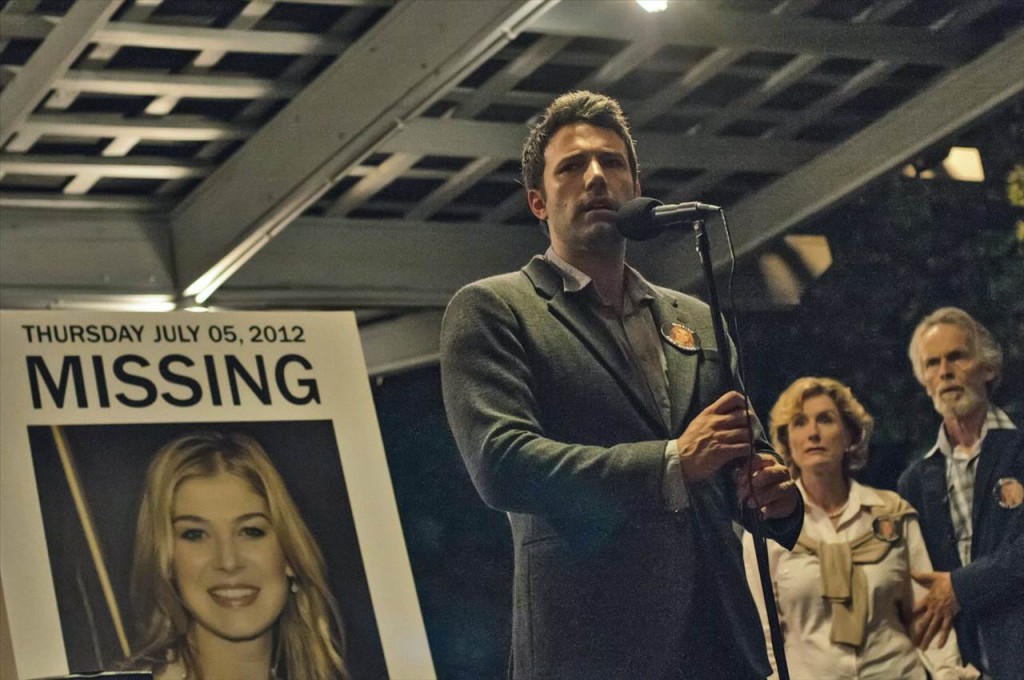 David Fincher is the master of making subversive, insane movies from within the Hollywood system. With "Gone Girl," he found an opportunity to poke a stick in the beehive of the sanctity of marriage and also found a way to subject a large portion of America to one of the most bloody and violent throat slittings in movie history. And THAT is saying something. As this movie progresses, the sense of "what the fuck" amps up as the mysteries get deeper and the twists and turns get twistier and turnier. This is a great pulp thriller, worthy of Alfred Hitchcock himself, memorable and a little insane and extremely well made. Definitely one of the best "murder mysteries" to come out in theaters in years.
---
14. The Lego Movie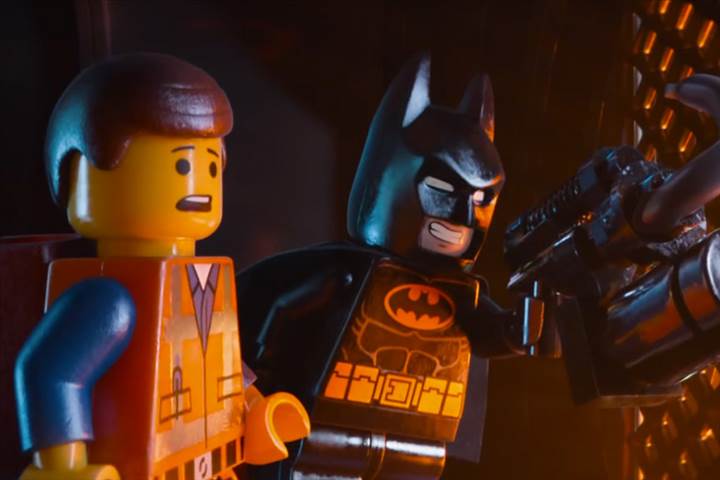 How is this EVEN POSSIBLE? The folks over at Lego were like, "we need to find a way to make our product appeal to people over the age of 12. What can we possibly do to market ourselves in an effective way?" and someone decided "let's make a movie!" and everyone else was like "that is a STUPID idea!" Everyone except for Chris Lord and Phil Miller, the masterminds behind "Cloudy With a Chance of Meatballs" and "21 Jump Street." These guys excel at taking terrible ideas and making them into great movies, and "The Lego Movie" was no exception. It is simultaneously irreverent and heartfelt, features an "Airplane!" ratio of jokes-per-minute, and has more focused energy than a yoga master on a Red Bull binge. This movie is easy to like by anyone of any age, which is amazing because it truly is an extended commercial for Lego, and one that TOTALLY WORKS. This should have come across as a crass bit of commercialism and instead is an honest to god actual movie with an actual story and it is all brilliant.
---
13. John Wick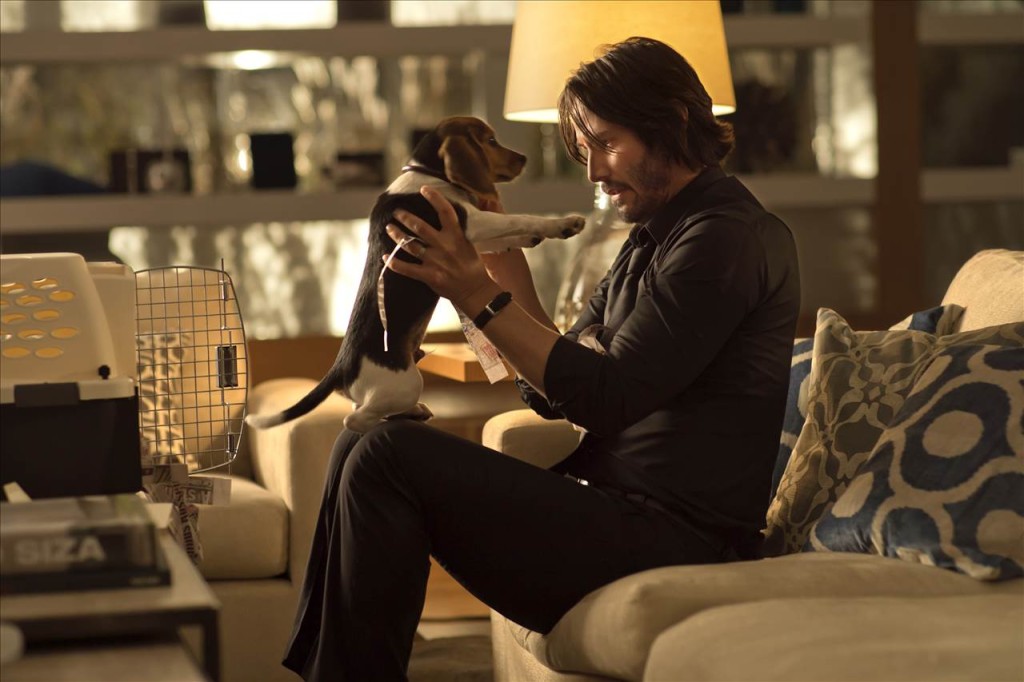 Keep it simple, stupid. This little saying can be applied to so many things in life, which includes art. Anyone can try to make a movie or a story overly complicated and complex in order to try to keep people's attention, but it takes some real skill to make something really simple effective and awesome, and "John Wick" is a perfect example of less is more. Keanu Reeves is back in ass kicking mode, here as a hitman forced out of retirement and back into the game so he can exact some righteous revenge on the Russian mobsters who stole his car and killed his puppy. For real. That is the whole set up. And it works gloriously. Filled with awesome action scenes and centered on Keanu Reeves being a total bad ass, "John Wick" is an easy sell, a movie about an awesome character doing awesome things, and is easily one of my most favorite action movies of 2014.
---
12. Edge of Tomorrow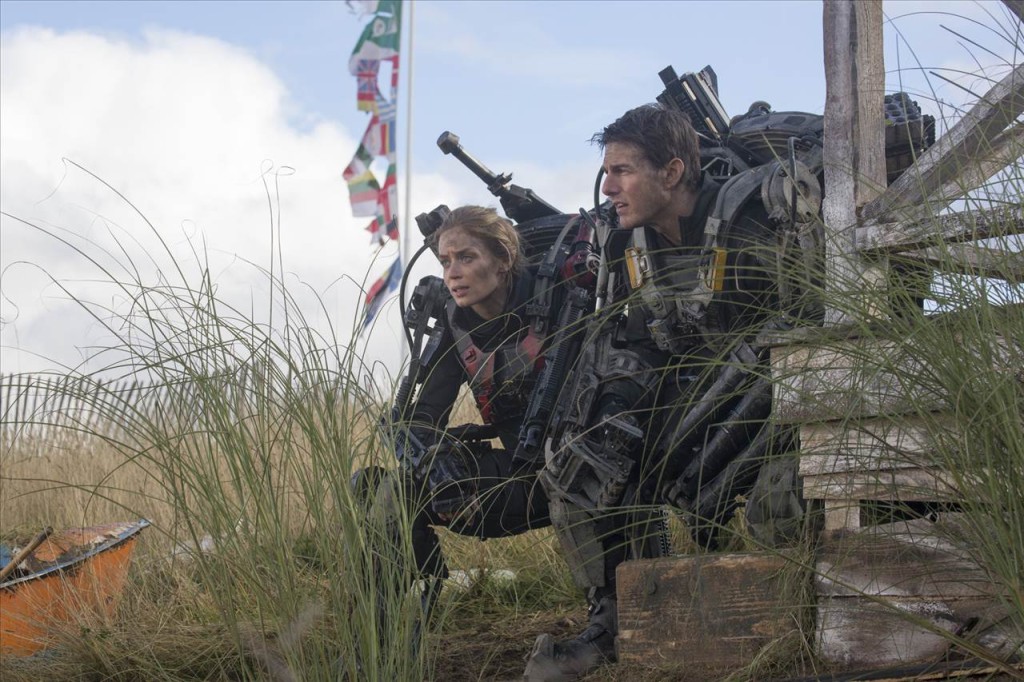 The fact that no one went and saw "Edge of Tomorrow," which was the best summer movie of 2014, is a damn shame. Outright. This is a bunch of bullshit, people! All of this talk about the lack of original movies and the abundance of sequels and prequels and franchises, yet when something original is released (and is actually GOOD!) it gets ignored by everyone because of some vague hatred toward Tom Cruise (which also makes ZERO SENSE), as everyone instead flocks to the newest Marvel movie or the most recent installment of "The Hunger Games." This is a ridiculously good sci-fi action movie, with a crazy story that is equal parts "Saving Private Ryan" and "Groundhog Day," with some sweet alien invasion goodness thrown in to round the whole thing out. Tom Cruise and Emily Blunt are both great, the story takes some unexpected turns, everything about this movie just works, dammit! Now if you want to see this thing, you may have to look for it under its new title "Live Die Repeat," which was the marketing tagline that got more play than the actual, boring title. But seek it out, folks, you need to see this awesome movie.
---
11. Under The Skin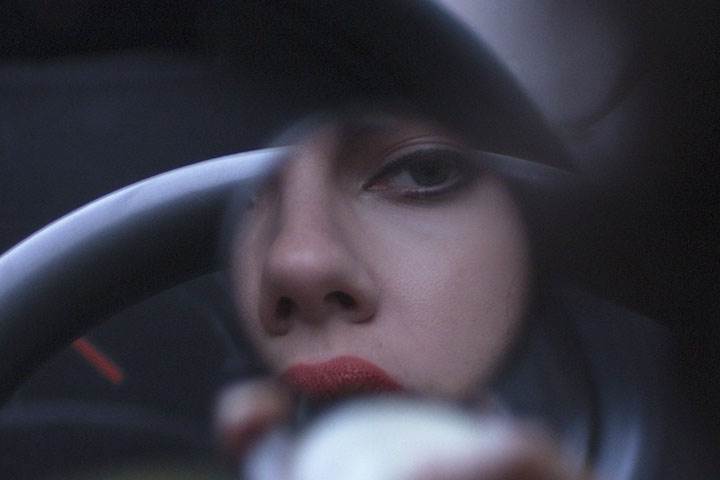 Do you get confused easily at movies? Do you need to turn on the subtitles when people with British accents start talking? Then "Under The Skin" may frustrate you. But it will likely also intrigue you, and may even have you coming back for more in an attempt to figure out what the hell you just saw. You see, this movie features Scarlett Johansson as what appears to be a fake human, constructed in some all-white space, unleashed on Earth to carry out a mission involving seducing and then kidnapping Scottish men, for what exact purposes are left unspoken. See, A LOT of this movie is left unspoken, and it is left to the viewer to piece together what is happening by actually watching the movie and paying attention. Much like in last year's "Upstream Color," there is a total lack of exposition in this movie, so you won't have characters standing around explaining the plot to each other. You just have to go along for the ride, and experience the weirdness and horror and excitement and dread the comes up throughout the film and piece it all together, and when you do, you will realize that you just watched one of the most original and interesting science fiction movies ever made. For realsies.
Click here to check out the rest of my top 25 movies of 2014.