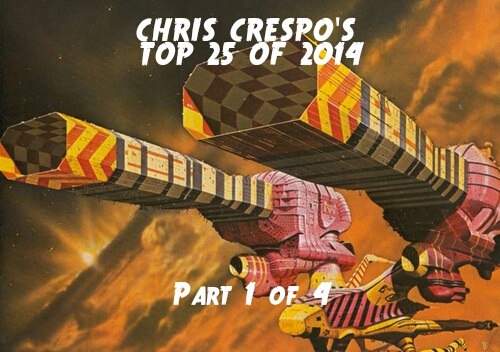 It is finally here, that wonderful moment when I take a look back and realize that the previous year was actually chock full of damn good movies. So many good movies, in fact, that a top 25 barely covers it. But we are going to do a top 25 anyway, because 2014 was actually a year worth remembering for quite a few reasons.
And really 2014 might be known as the year of the "really good" movie, as in there weren't that many super-amazing-oh-my-god knock out movies, but there was a damn plethora of extremely solid, really well made, entertaining, downright good movies. From small character films like "Locke" and "Chef" to true life movies like "Wild" and "Unbroken" to bigger pieces of "popcorn entertainment" like "X-Men: Days of Future Past" and "Dawn of the Planet of the Apes," we got some good stuff. There was a pair of very intriguing Jesse Eisenberg movies in the forms of "The Double" and "Night Moves," and the fella behind "The Guard" was back with the exquisite movie "Calvary."
Click here to check out the rest of my top 25 movies of 2014.
Click on the highlighted movie title to access my original review.
---
25. Fury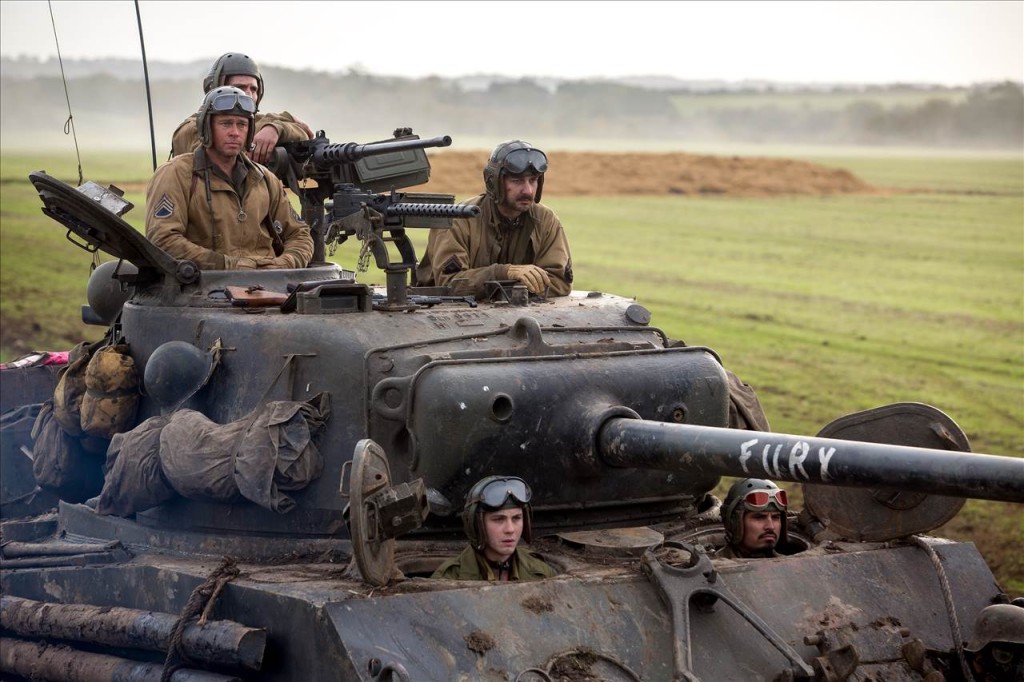 War is Hell? You bet is is. But War is also a place where intense brotherhoods are formed and in which boys become men, whether they want to or not. "Fury" is one of the most brutal war movies ever made, especially with the focus on tank warfare and the horrors that created for everyone involved. Did you enjoy watching Brad Pitt chew up the scenery as a Nazi killer in "Inglourious Basterds?" Well "Fury" is more of the same, except way less fun and much more concerned with the horrors of war. So enjoy!
---
24. Joe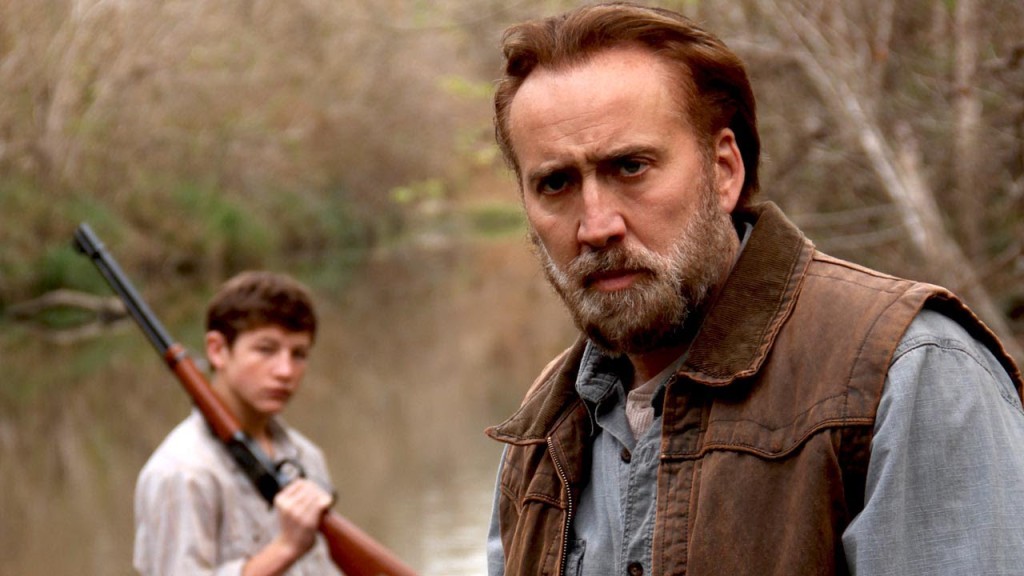 "Joe" is a neat little character study about a fella with a somewhat shady past named Joe (Nicolas Cage) and his current job, which is leading a crew of men into some woods and chopping poison into trees in order to kill them so a developer can come in and use the land. Joe is a mess, yet his men respect him, and when a young kid comes around looking for work, Joe can't help but take the kid under his wing. This is a pretty great movie, another intimate American drama from the master of these things, David Gordon Green (at least when he's not making big budget stoner comedies).
---
23. Godzilla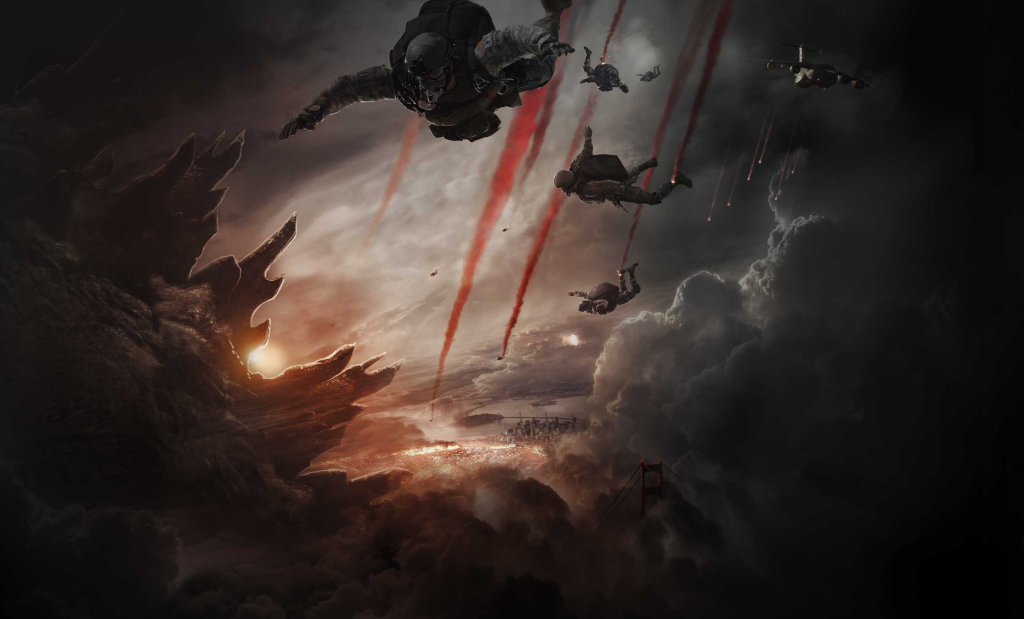 Some people were disappointed by "Godzilla," wishing there was more of the title character as well as more Bryan Cranston. Apparently fine with the adage of "leave them wanting more," this is a monster movie not afraid to cut away when you least expect it, to show you giant monster fights in a new way, and to withhold the big showdown and reveals until the last possible moment. I thought this was a pretty bad ass movie and I am definitely looking forward to another Godzilla movie of this ilk. Totally works for me.
---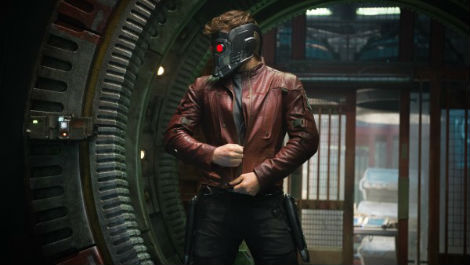 No one with any perspective or sense of box office history could have predicted the runaway success of Marvel's "Guardians of thew Galaxy." The most successful movie of last summer and currently the 2nd highest grossing film at the U.S. box office for 2014, this thing surprised everyone. It is fun and funny, has some cool action sequences, weird and interesting characters, and featured a giant, severed, floating head of an ancient god that was turned into a mining town in outer space. With weirdness like that, how can one NOT get behind this movie? Also worth noting: I would have sworn that Rocket Raccoon was going to be the breakout star of this movie, and instead it turned out to be Groot, the talking tree. Some things you can just never predict.
---
21. Citizenfour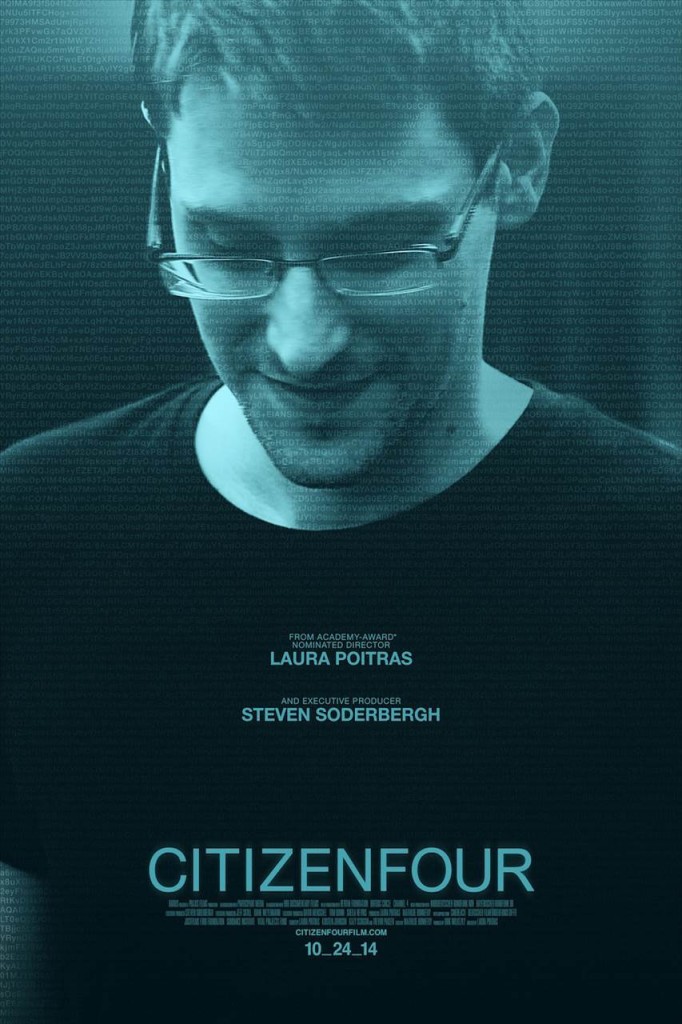 Remember that crazy Ed Snowden whistleblower story, the one about the NSA contractor that leaked a bunch of sensitive U.S. government information to the press to let everyone know that the government was spying on EVERYONE? Well "Citizenfour" takes you in the very middle of that whistleblowing process, as Snowden contacted a documentary filmmaker to record the whole process of disseminating this secretive information to the American public and the rest of the world. For months we heard about what others thought about Snowden and the information he leaked, and this movie lets you get in there and make your own conclusions about what happened and why.
---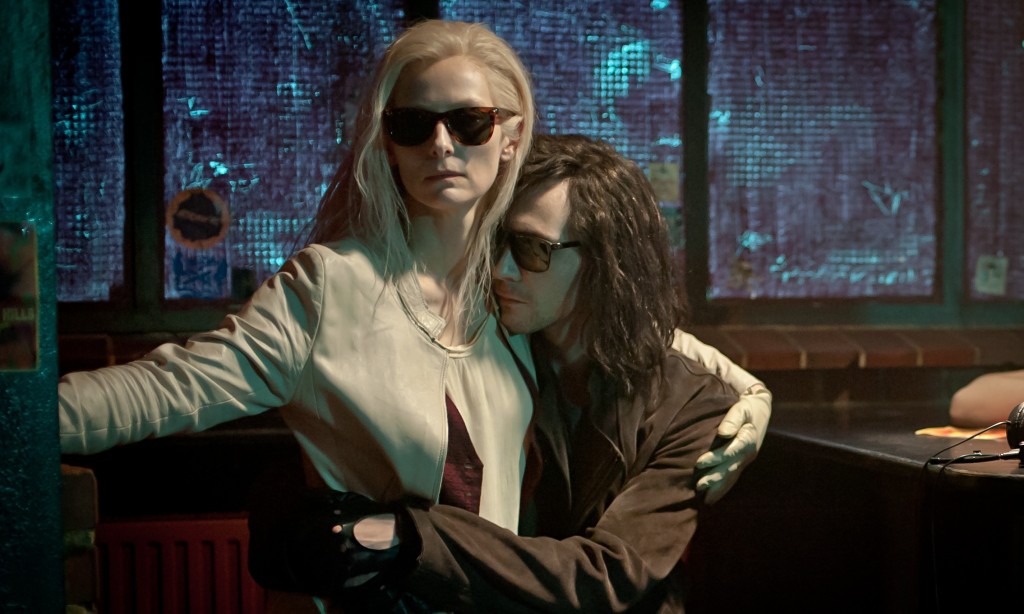 Jim Jarmusch movies are not for everybody, and to break that down even further, Jim Jarmusch movies aren't necessarily for fans of his work. One might love "Ghost Dog: Way of the Samurai" but then really not like "The Limits of Control," despite those movies having MUCH in common. Enjoyment of his style of movie making is very subjective, so consider me delighted when I watched this movie and discovered how much I enjoyed it! "Only Lovers Left Alive" is yet ANOTHER vampire movie, but then in that Jarmusch style, which means it looks at them in a different life, and shows us what it might be like to be a vampire, living for hundreds of years, just trying to get through day to day existence. And also, hiring Tilda Swinton and Tom Hiddleston to play vampires? That is what is called perfect casting.
---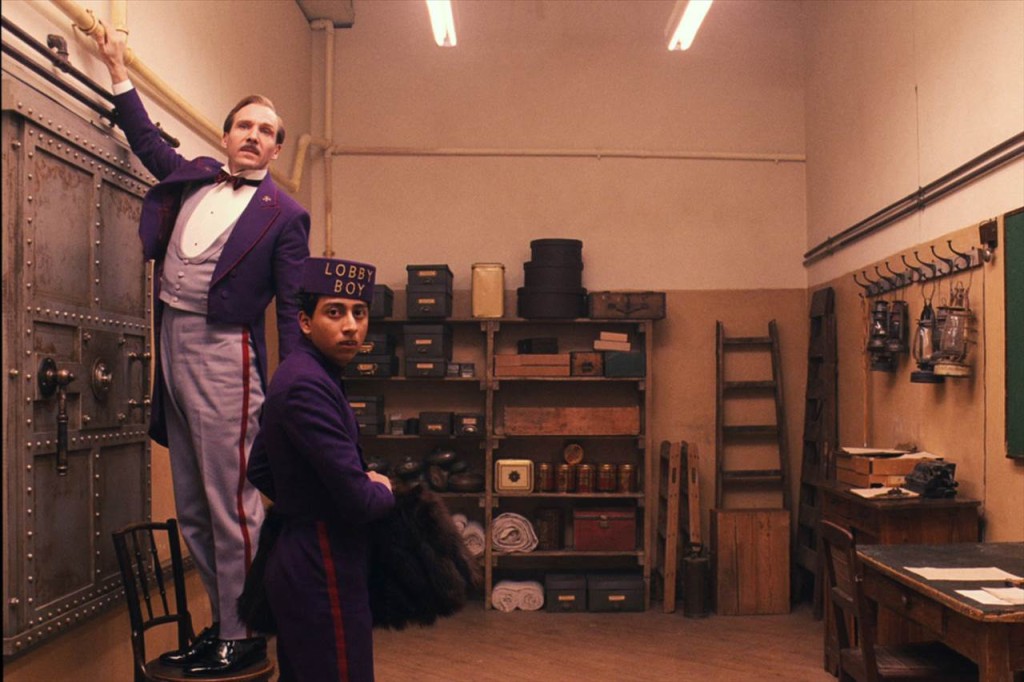 Who would have known that it was such a delight to simply hear Ralph Fiennes say "fuck?" Apparently Wes Anderson knew, and he put him in the lead of his latest film, "The Grand Budapest Hotel," and somehow this has become Anderson's highest grossing film of his career, pretty much doubling the total take of "The Royal Tenenbaums." Just like most of Anderson's other movies, this is a throwback to earlier filmmaking styles as well as a delightful romp involving numerous characters all played by wonderful actors. This is a fun movie and worth checking out, and while it may not be my favorite Wes Anderson film, or even in the top 3 of Anderson movies, it is still a wonderful film.
---
18. American Sniper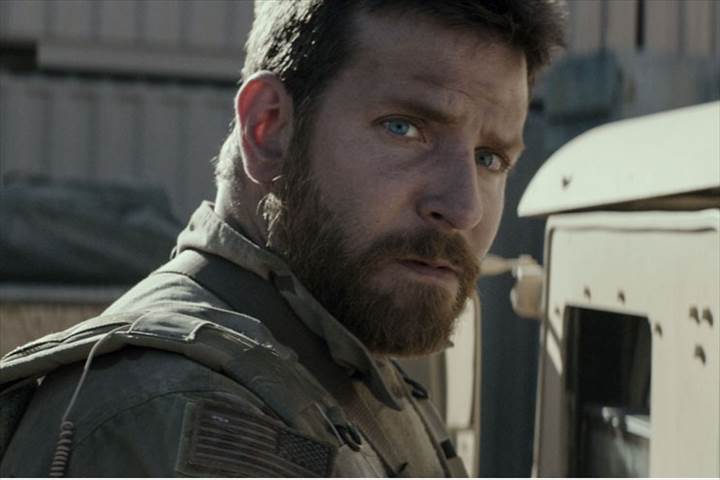 What the hell? On its way to being the highest grossing war movie of all time, a whole bunch of people out there have latched on to "American Sniper" as some sort of ode to the troops, a long overdue veneration of a "real American superhero." Somehow these people saw this complicated little character film about the ravages and horrors of war and the toll it takes on the people who serve and their families back home and they started pumping their fists in the air, shouting "USA! USA!" while comparing this film to superhero movies. Which is weird, because this movie doesn't hold up US Navy SEAL sniper Chris Kyle as a flawless hero, but instead shows us a person whose very simple emotions were in direct contrast to each other – he wanted to save Americans and he was willing to kill to do it, but when his job calls for him to have to shoot women and children who pose threats to his fellow soldiers, it shakes him to his core. Here is a guy who struggled to re-assimilate to life at home, almost lost his wife and kids, and couldn't even bring himself to admit that he was emotionally affected by what he saw and did. In this movie, he is not a hero but he is also not a villain. He is a person. A human being. Isn't that enough?
---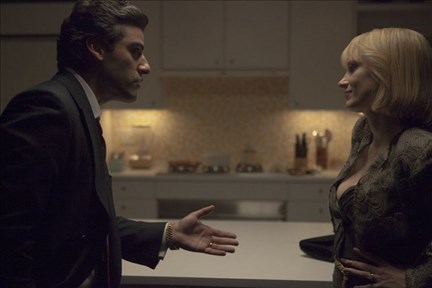 Coming off his totally boss Robert Redford one-man show "All is Lost," writer/director J.C. Chandor is back with "A Most Violent Year," an 80's set crime drama, but one with a different angle on the whole organized crime in New York thing. Our lead character Abel (Oscar Isaac) is trying his hardest to live what he considers an honorable life, doing his best to not become a gangster like the rest of the people in his industry. And yet because of how he lives his life and who he surrounds himself with, he finds himself getting sucked in slowly, and it can't be stopped. A beautiful movie, with a great score and great actors like Isaac, Jessica Chastain, David Oyelowo and Albert Brooks, this is a great inversion of the classic mobster movie genre.
---
16. Jodorowsky's Dune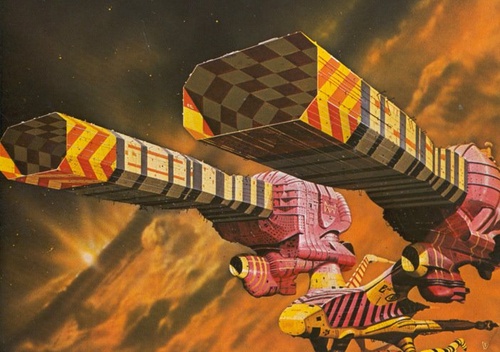 I don't know if there is another movie that I want more to be made than Alejandro Jodorowsky's aborted "Dune" project from the mid 1970's. The closest thing we will get to that is this amazing documentary exploring every facet of the production, interviewing all the people involved and eventually pointing out all of the influence this unmade movie had on Hollywood for decades to come. "Jodorowsky's Dune" is simultaneously a lamenting of an ambitious movie that never got made and a celebration of a brilliant mind and the way he dared to dream and attempted to make something that was much more than just a movie. For Jodorowsky, his version of "Dune" was going to be less like a movie and more like a religious experience, and with that kind of ambition and scope, one can't help but feel like the world really missed out on something that was going to be truly special. At least we have this great documentary to give us a tiny glimpse of what could have been.
Click here to check out the rest of my top 25 movies of 2014.