Podcast: Play in new window | Download | Embed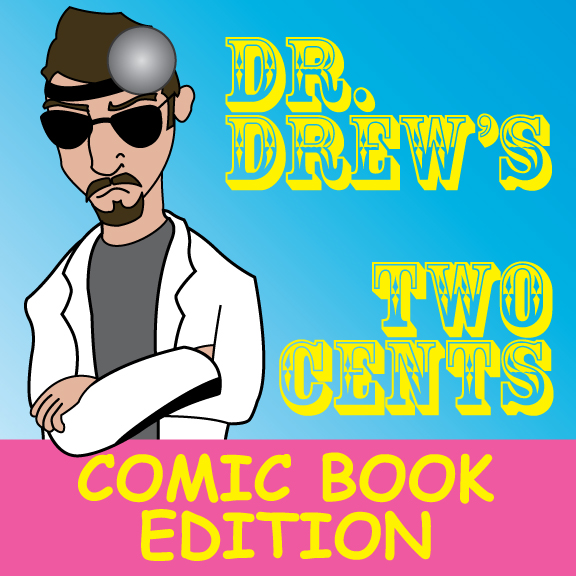 (Right Click Download Link To Save)
In this edition of Dr. Drew's Two Cents, Drewster Cogburn takes a journey through the world of comic books, taking along co-host Chris Crespo and the listeners with him.
Discussed in this episode:
Comic books from childhood, first getting into comics.
DC versus Marvel and alternative comic book publishers.
Comic of the 1990s.
Drewster stopped reading comics for a while in the early 2000s…why?
Drewster gets back into comic books…why?
No more monthly comics for Drew, just graphic novels.Continue Reading …