Podcast: Play in new window | Download | Embed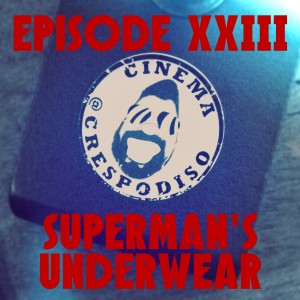 (Right Click Download Link To Save)
In episode 23, Chris and Drew review Man of Steel and This Is The End during the box office recap, they talk about the Netflix Instant Pick of the Week Pi, with a bonus pick in the form of Upstream Color, and they talk about sequels to Top Gun, Terminator and Amazing Spider-Man.

They also talk about:
Remakes/Sequels they would actually like to see get made.
TV actor duos making appearances in the same movie.
Holograms and bringing back dead actors for new movies.
Werner Herzog's Rogue Film School.
The fast-tracking of Man of Steel 2.
The movies of the summer of 2015.
Check out the show in Facebook at www.fb.com/CinemaCrespodiso
And check out our Instagram at www.instagram.com/CinemaCrespodiso