Podcast: Play in new window | Download | Embed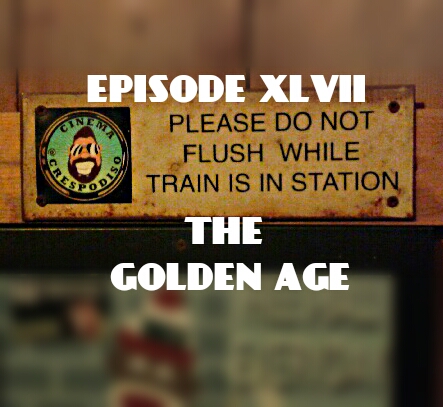 (Right Click Download Link To Save)
In episode 47, Chris Crespo and Drewster Cogburn are joined by Anthony "The Black Hasselhof" Davis from EmergeCity.com and the FoGetDatYo podcast. Together they talk about the Netflix Instant Pick of the Week, they review the new movies in the weekend box office recap, and more!
Discussed in this episode:
RIP Paul Walker, we hardly knew ye.
The Netflix Instant Pick of the Weekis YOUNG ADULT.
Chris, Drew and Anthony review OLDBOY.
Chris reviews HOMEFRONT.
Anthony reviews THOR: THE DARK WORLD talks Marvel movies in general.
Apparently Disney's FROZEN is so good it is like LION KING levels of good.
Chris, Drew and Anthony talk about THE HUNGER GAMES: CATCHING FIRE.
New movies on DVD include THE SMURFS 2, THE MORTAL INSTRUMENTS: CITY OF BONES, and the unrated cut of THE WOLVERINE, which might be closer to the R-rated Wolverine movie that Drew and Anthony both desire to see.
New movies in theaters this weekend include OUT OF THE FURNACE and INSIDE LLEWYN DAVIS.
The Crespodiso this week features Hans Zimmer's "Waiting for a Train" from the INCEPTION original soundtrack.
Anthony explains where Emerge came from and the origins of FoGetDatYo.
Author Chuck Logan admits his career would be dead without the adaptation of HOMEFRONT in theaters now.
THE WOLF OF WALL STREET cut sex scenes and nudity to make an R-rating instead of NC-17, and it is Martin Scorsese's longest movie ever.
Not only were real tigers used for the filming of LIFE OF PI, much to Drew's surprise, but one almost drowned in an accident, and the Animal Humane Association person on set that day apparently had the incident downplayed, revealed in a recently uncovered email.
Quentin Tarantino's next movie is going to be another western.
Chris reads some emails from show supporters, and also reads a weird email he got that he just had to read for everyone.
Chris asks Anthony about his favorite holiday movies.
Chris, Anthony and Drew debate what the golden age of cinema might be; Chris argues for the 1970s and Drew and Anthony contend we are currently in the golden age of cinema.
Anthony does a lightning round, gets a swag bag and we're out!