Podcast: Play in new window | Download | Embed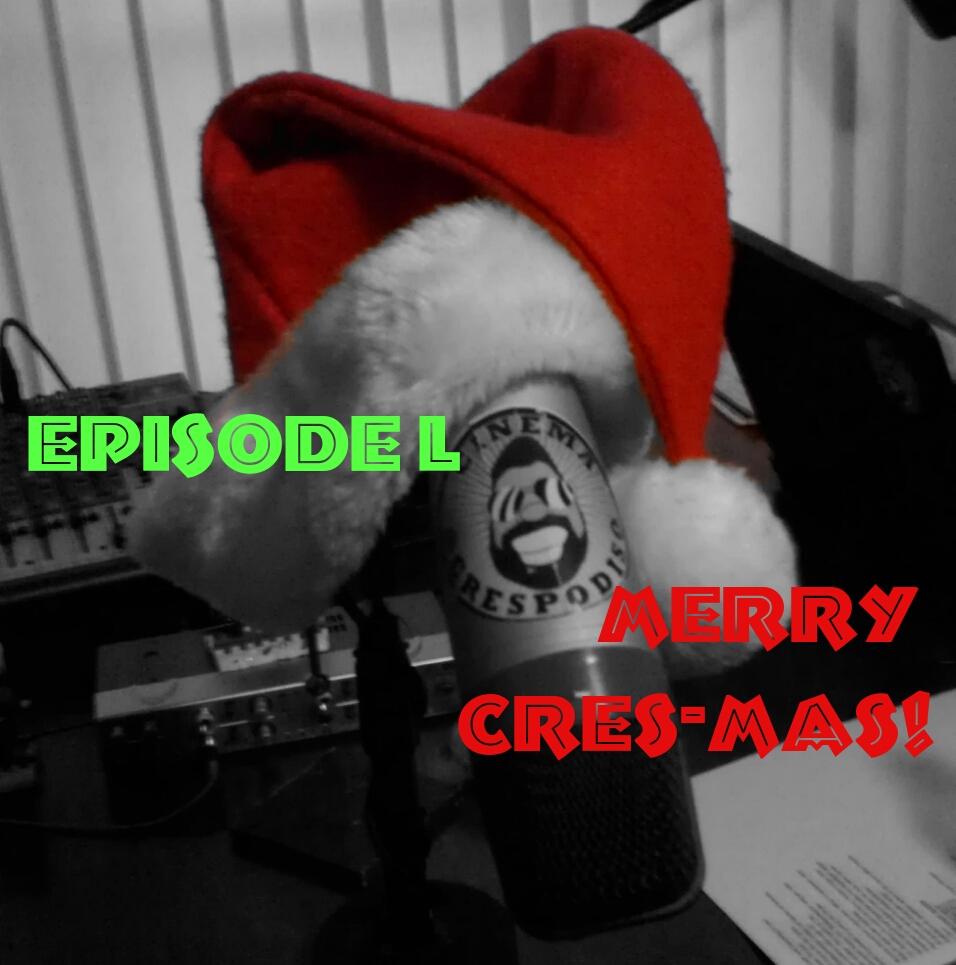 (Right Click Download Link To Save)
In episode 50, Chris Crespo and Drewster Cogburn are joined by four-time guest Soul Brother Kevin from "The SBK LIVE Show," and they talk about movies new and old, Chris and Drew review American Hustle, Chris reviews Anchorman 2, and so much more!
Chris explains the origins and meaning of Cres-mas.
The Netflix Instant Pick of the Week is Zodiac.
During the box office weekend recap, Chris and Drew review American Hustle and Anchorman 2.
New on DVD this week – Insidious: Chapter 2.
New in theaters this week – Grudge Match, The Secret Life of Walter Mitty, 47 Ronin, The Wolf of Wall Street, Lone Survivor and August: Osange County.
This week's Cres-mas themes Crespodisco features two songs from A Charlie Brown Christmas, "Linus and Lucy" and "Christmas Time is Here."
Chris brings up the SeaWorld vs Blackfish situation.
THERE WAS A TECHNICAL GLITCH, WHICH CHRIS EXPLAINS BRIEFLY.
Joaquin Phoenix rumored to be in running for main villain in new Superman vs Batman movie.
25 new movies added to the Library of Congress for preservation.
They talk about the new trailers for Dawn of the Planet of the Apes and Transcendence.
Chris mentions the first ever Fantasy Football Crespobowl.
Why is SBK so cool and why does he hate money?
Javier Bardem and Hugh Jackman in the running for Pan movie.
Paul Rudd as Ant-Man?
Which actor is more underrated, Matthew McConaughey or Woody Harrelson?
What would it take to make SBK sit through a Will Ferrell movie marathon?
Chris comes up with an idea to raise money for charity via making SBK watch Will Ferrell movies.
Terrible movies with great soundtracks.
What can the Robocop remake do that the other Robocop sequels could not?
Chick flicks we all actually ended up liking?
Kevin goes through a lightning round and gets a swag bag and that's all folks!