Podcast: Play in new window | Download | Embed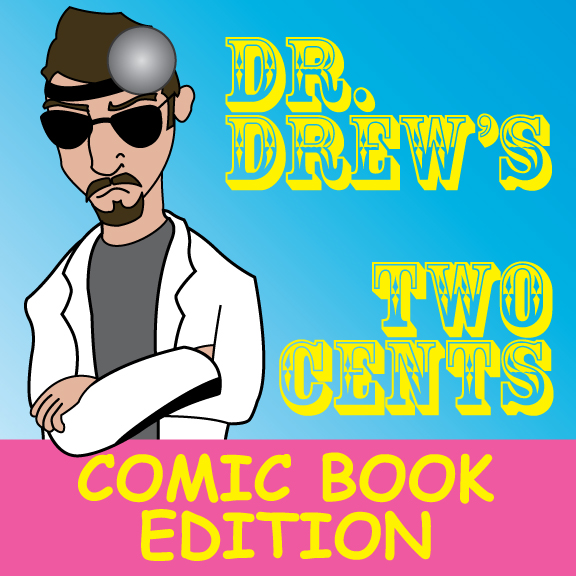 (Right Click Download Link To Save)
In this edition of Dr. Drew's Two Cents, Drewster Cogburn takes a journey through the world of comic books, taking along co-host Chris Crespo and the listeners with him.
Discussed in this episode:
Comic books from childhood, first getting into comics.
DC versus Marvel and alternative comic book publishers.
Comic of the 1990s.
Drewster stopped reading comics for a while in the early 2000s…why?
Drewster gets back into comic books…why?
No more monthly comics for Drew, just graphic novels.
Drew and Chris talk about graphic novels they've read like Watchmen, V For Vendetta, Return of Superman, Kingdom Come, Transmetropolitan, Wolverine and Punisher origin books, a G.I. Joe/Transformers WW II set crossover comic, Scalped, The Walking Dead and The Fountain.
Chris talks about a pair of Batman/Punisher crossover comics, Robocop vs Terminator no. 2 of 4, Spire Christian Comics from the 1970s and a Johnny Cash autobiographical comic published by Spire.
The Top Ten Most Valuable Comic Books of All Time.
The number 1 selling comic book issue of all time.