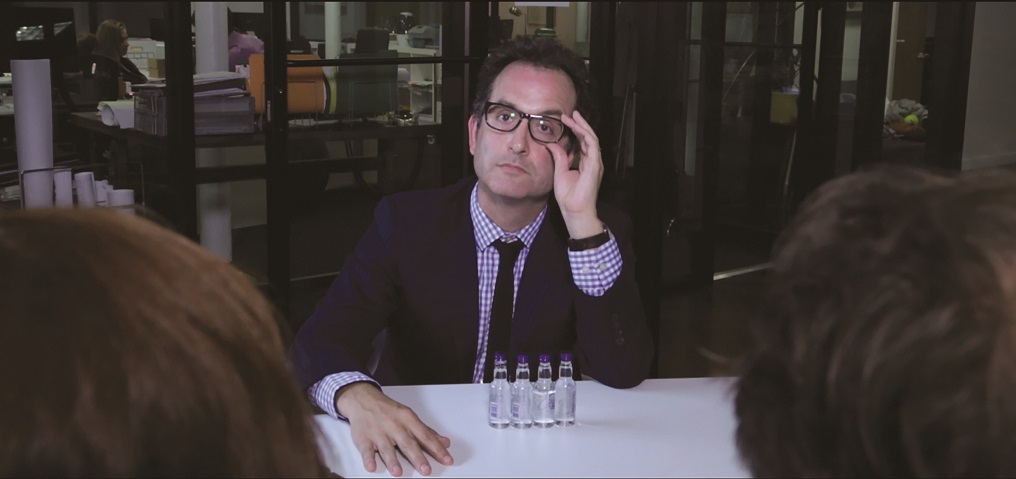 So what is "The Desk?" Apparently submitted to the festival as a narrative feature despite clearly being a documentary (a meta-documentary, but a documentary nonetheless), "The Desk" is part biography and part exposé, while also getting into the role of social media in journalism and in our culture as a whole, which brings with it a bit of an indictment on many peoples' need to be outraged about…well, about anything. Combining footage from a failed short film about a failed television late night talk show with interviews, recreations from actors, cell phone footage and some audio from previous celebrity interviews, this movie is a hell of a ride as it documents a man's fall from grace, a time during which just about everything goes wrong for the apparently very well-intentioned guy.
That guy is Andrew Goldman, who wrote for the New York Times from 2011 through 2013, handling the one-page "celebrity" interview column that ran in each New York Times Magazine. He became known as the guy who wouldn't softball these interviews, asking awkward questions in order to get real answers. During this time period, he found out about New Zealand broadcaster and television personality Paul Henry, who seemed to have become best known for opening his mouth wide enough to effectively stick both feet in it, often saying things on morning television shows that can be easily construed as either bigoted or insensitive in some way, and what is remarkable is that Paul Henry is the type of guy that doesn't apologize for who he is and how he behaves, which is actually pretty refreshing in this hyper sensitive day and age in which we currently live. It's not that this guy is so openly racist and ridiculous, but that he believes people have become hyper sensitive to the point of blood thirst, and obviously something resonated with Goldman about this fella, so he wrote to Henry and convinced him to meet him in America so they could try to get him a late night television talk show.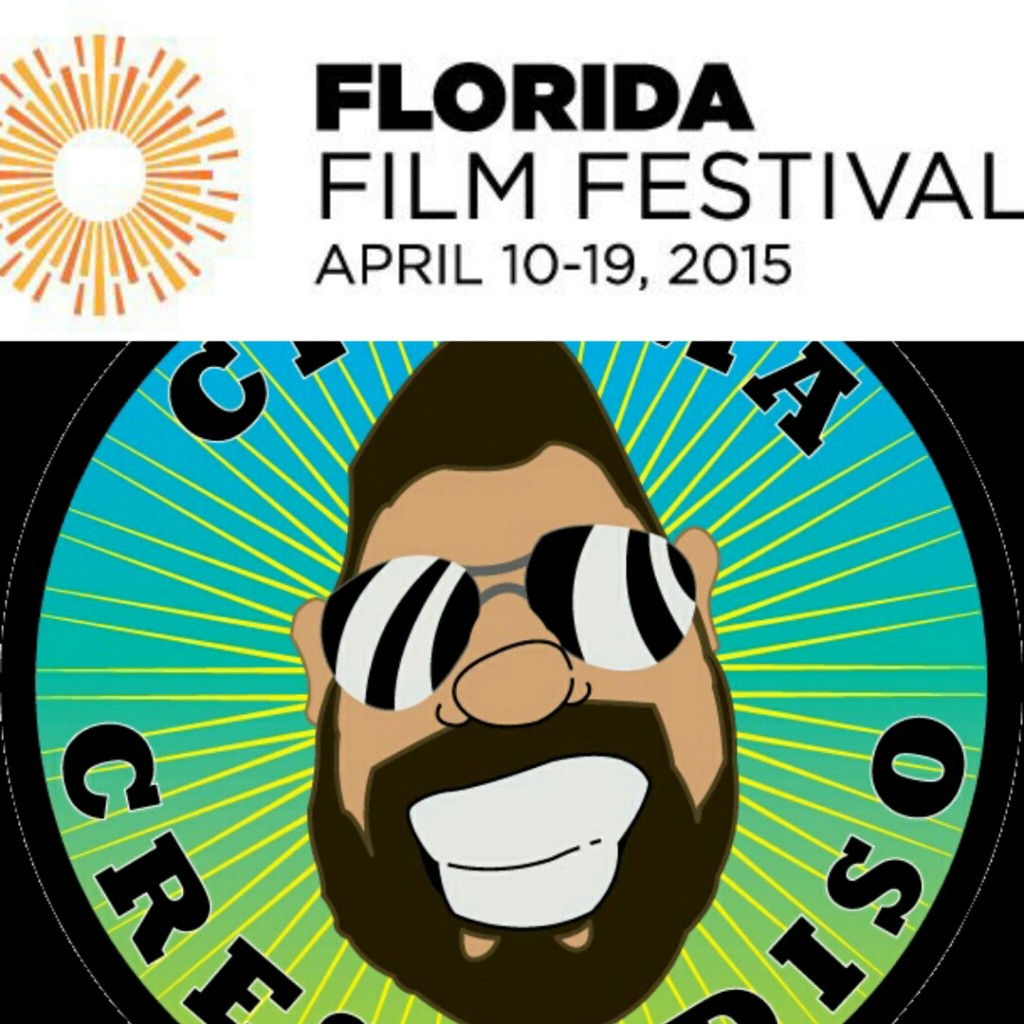 The movie itself, however, starts with Paul Henry talking to a fella who is only PLAYING Andrew Goldman, because at some point they thought the easiest way to sell a Paul Henry talk show to American television executives would be through the power of the short film, so they came up with a short film and "The Desk" actually opens with a scene from this movie. And suddenly the real Andrew Goldman, in voice over, interrupts to explain what the hell is going on, and this is actually a pretty fun and brilliant way to tell this odd story, mixing this footage which was inspired by real life events anyway with footage of the real Andrew Goldman, first directing these scenes, and then talking to Henry and the actor playing him and giving them background information that is very telling of who Goldman is, and we can see how reality and fiction blend together here, which is where all the good art comes from anyway, right? These short scenes by themselves are amusing and actually seems like a good pilot for a fictional television series about a journalist, maybe a failing one, hooking up with a socially disgraced TV/Radio guy who is just a megalomaniac that he desires nothing but to be "famous in America" and the two of them trying to lift the other one up, and maybe along the way becoming better people? I don't know, THAT seems like the show or project they should have worked on at the start.
But then something odd happens while Goldman makes this ultimately failed short film – he finds himself in the middle of a Twitter flame war, egged on by trolls, and he sends one stupid and indefensible tweet himself in response and that was that match that set off the keg, exploding right in his face. After a question he asked to Tippi Hedren about Alfred Hitchcock's unwanted sexual advances on her became radically and widely misinterpreted as a misogynist accusing an actress of sleeping her way to the top, he found himself in such hot water with the higher ups at the New York Times that he received a month-long suspension, more severe punishment than what a fellow NYT writer received for plagiarism. By the way, the interview in question is here, and you can see for yourself that he was just doing his job and did not come across as a misogynist at all. And if you do a Google search for Andrew Goldman, articles related to this event from several years ago are the first ones that pop up, which is why people really need to be careful about throwing out labels like these on the internet without either doing their own research or at least considering the source, which we all know is way too much to ask anyone to do because we live in an era of both "all or nothing" and "I want it now" which combine into this ugly thing in which people come up with their extreme opinions as quickly as possible and proclaim that as loudly as possible, without a care or thought about the effects that such behavior may have IRL (that's "in real life," for you people with actual lives).
After that incident, he was required to walk on eggshells due to his superiors auditing all of his work and refusing to allow him to ask any questions at all that someone, somewhere just MIGHT construe as uncomfortable, which is understandably very frustrating for a journalist trying to ask questions that are actually interesting. Meanwhile, he's still trying to make this short film about this television talk show idea that has now evolved into something else that I thought was kind of genius – they pick a different location for each interview and they set up Paul Henry behind his desk in each location, so they bring the talk show to the guests. For example, they got an interview with Fred Stoller, so they interviewed him in his house. That just makes sense, it's a smart approach, it's different, it sincerely helps gives insight into whoever the guest is at that point, and I don't see why someone doesn't adopt it already and use it, because we have enough "man behind a desk in a studio" shows, don't we? I think we do. But despite getting some decent interviews, they wrap up the short film and low and behold, Goldman doesn't seem to like it very much.
At the same time, he interviewed Diane Von Furstenberg, incredibly famous and successful fashion designer, and he played his audio from the interview in which he asked her some awkward questions about her long term marriage to openly gay Barry Diller, and also questioned a previous quote from her when she said her own birth was a "miracle," and it is important to note that these questions and answers did not make it into the final edited version of the interview. The audio of the interview ends with Von Furstenberg saying to someone else how annoying the interview was, and with a few weeks, Goldman was given his walking papers by the Times. At the time he assumed it was because the higher ups didn't like the content of the interview and were trying to avoid another "Tippi Hedren" situation, but it wasn't until later that he felt he discovered the real reason.
This is where the movie takes a turn, diving into the relationship between the New York Times and Diane Von Fusternberg's DVF company, which is to say that DVF spends who knows how much money on advertising with New York Times related publications, and in an era in which advertising dollars are shrinking at a rapid rate for print, this was a relationship that was to be salvaged at all costs. The interview is edited down, Goldman is let go, his direct editors are let go shortly after that, and DVF and Diane herself are splashed all over NYT-related media. So just in case you needed yet another reminder that true journalism is dead and that all of these companies are just that, companies, and they only care about that bottom line, and that means kowtowing to advertisers, and allowing that side of the business to interfere with the actual "news" side. When even the Paper of Record is untrustworthy, it is time to throw in the towel on these dinosaurs and just let them die already.
This all makes for a kind of delirious movie, bouncing around from comedic recreations of actual life events to cell phone footage of what seems like Goldman having just a bit of a meltdown in a hotel room to some investigative journalism about one of his ex-boss's ties to the Bush administration to clips of Paul Henry…well…being Paul Henry, and it blends together into one helluva film. In no way is it a conventional documentary and that is fantastic because we get enough of those talking head snooze fests already. This is something that feels real and intimate, while also managing to tackle some very interesting macro issues about social media trolls and the death of journalism. As this is the world premiere of "The Desk" at the Florida Film Festival, it will surely be awhile before this thing really catches on, or even has a chance to. You'll probably be able to see it on Netflix next year. Or maybe HBO, something like that. Anyway, keep an eye out for this one.
And Goldman, holla at me about that tv show. I got ideas.
Click here for my coverage of the 2015 Florida Film Festival.