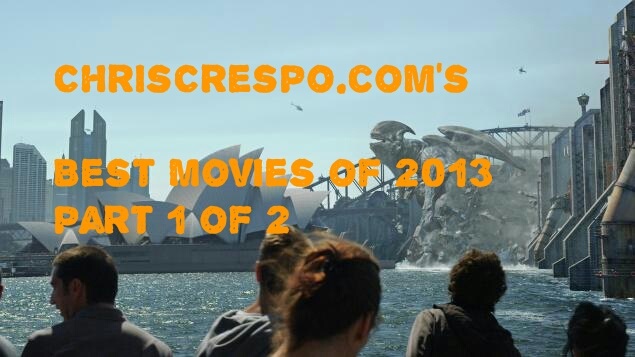 While we recently threw some shade on the crappier movies of 2013, I get more pleasure talking about the all the movies from the previous year that I just loved. So here is part 1 of my top ten of 2013, come back here tomorrow for part 2!
In trying to put together this list, I came up with a second list of movies that did not make my top ten but at one point were in consideration. In no particular order (click on any of these titles to read my original review): "Man of Steel," "Out of the Furnace," "Captain Phillips," "Rush," "The Act of Killing," "The Spectacular Now," "This is the End," "The World's End," "Elysium," "Lee Daniels' The Butler," "Fruitvale Station," "Iron Man 3," "Stoker" and "Side Effects."
And without further ado:
10. The Place Beyond The Pines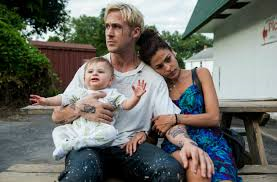 This movie came out in April of 2013 and it survived through the whole year to still make it on my top ten list. I love how this movie is so deeply rooted in characters and their actions and how these actions propel the story. There's no macguffin like a stolen briefcase or a formula or a science fiction type of device or anything like that, as the driving force of this movie is actually the dynamics of the father-son relationship, shown through the two main characters played by Ryan Gosling and Bradley Cooper. And this movie kind of covers it all, in terms of absentee fathers, surrogate fathers, loving fathers, we get all the examples and how they change and alter the lives of the people around them and their children, and it's all makes for a beautiful movie about relationships, wrapped up in a film that is part crime drama, part family drama, all ambitious as hell.
Click here to read my original review of "The Place Beyond The Pines."
9. Mud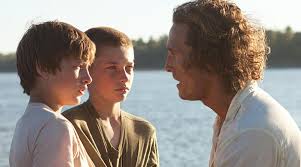 Let the career resurgence of Matthew McConaughey continue! In a year in which McCoanughey is being lauded over and over for his showy, transformative performance in "Dallas Buyer's Club" and his showy near-cameo sized role in "The Wolf of Wall Street," his best performance of the year is probably in Jeff Nichols' "Mud," which is being called a new American classic already. McConaughey is very solid in this much more subtle portrayal of a fugitive on the run, desperate to reunite with the love of his life (Reese Witherspoon), and it definitely helps that this great actor and role is surrounded by such a well-made, heartfelt movie. "Mud" is very much about love, both new and old, romantic and platonic, and especially as it pertains to the young kids at the center of this story, there is a real sense of truth from this movie. A wonderful film, one that should have gotten more play when it came out earlier this year. But it is so good it will surely last and persevere through the years.
Click here to read my original review of "Mud."
8. Pacific Rim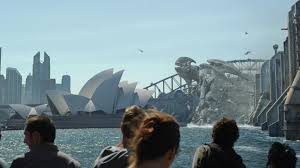 Click here to read my original review of "Pacific Rim."
7. American Hustle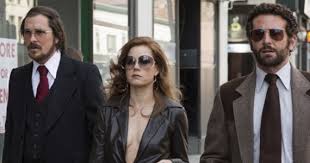 First "The Fighter," then "Silver Linings Playbook" and now "American Hustle?" Who do you think you are, David O. Russell, cranking out great crowd pleasing movie after great crowd pleasing movie like this? "American Hustle" is a fantastic movie, as Russell took a story about a real life FBI sting operation and instead of focusing on the sting he focused on the actual people, creating these characters that are complicated and interested, all of them hustling for one thing or another. Whether we're talking about the always reliable Christian Bale, or the incredible Amy Adams, or the recently christened movie star Bradley Cooper, we're looking at a movie filled with great actors doing great work, bringing these fascinating characters to glorious life, and of course it takes a great movie like this to have the despicable con man played by Bale and turn him in to the most sympathetic character by the end. What an awesome film.
Click here to read my original review of "American Hustle."
6. 12 Years A Slave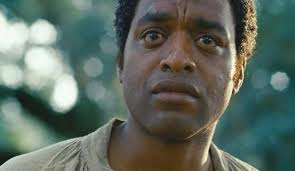 Did you know that since movies have been made, going all the way back to the 1890s, there have been less than thirty movies made in this country that feature slavery in some way? You know how many films have been produced in the last 120 years? Think about the thousands upon thousands upon thousands of films made since the beginning of moving pictures, and put into that context the fact that there are less than three dozen films with slaves and slavery in them. That's a damn shame (and makes me scratch my head when I hear people bemoan how there are too many slave films) because there are SO MANY stories and different aspects of the slavery era that can be made into strong films.
Just think about this: the first movie featuring slaves was a silent film adaptation of "Uncle Tom's Cabin" from 1903. The second film with slaves? None other than "Birth of a Nation," long considered one of the most racist films every produced in Hollywood. And now here we are 100 years later, with a movie about slaves that actually represents them as honest to god people. With "12 Years a Slave," we've gone from blackface to award-winning, from hero klansmen to the truth, and of course it helps that this story, which is an essential American story that needs to be told and re-told, is in this excellently made movie from one of our more daring and interesting directors in the personage of Steve McQueen. Throw on top of that a killer lead performance from Chiwetel Ejiofor, insanely great acting from everyone else involved, a haunting Hans Zimmer score, and you have not only one of the best movies of 2013 but one of the best movies regarding this subject ever made, and hopefully it will open the door for more great narratives from this time period in our country's history, because despite what some people incorrectly think, this era is a treasure trove of compelling stories that are in danger of being lost to time, and of course what happens when the past gets forgotten?
Click here to read my original review of "12 Years a Slave."
My top five of 2013 will be up tomorrow!