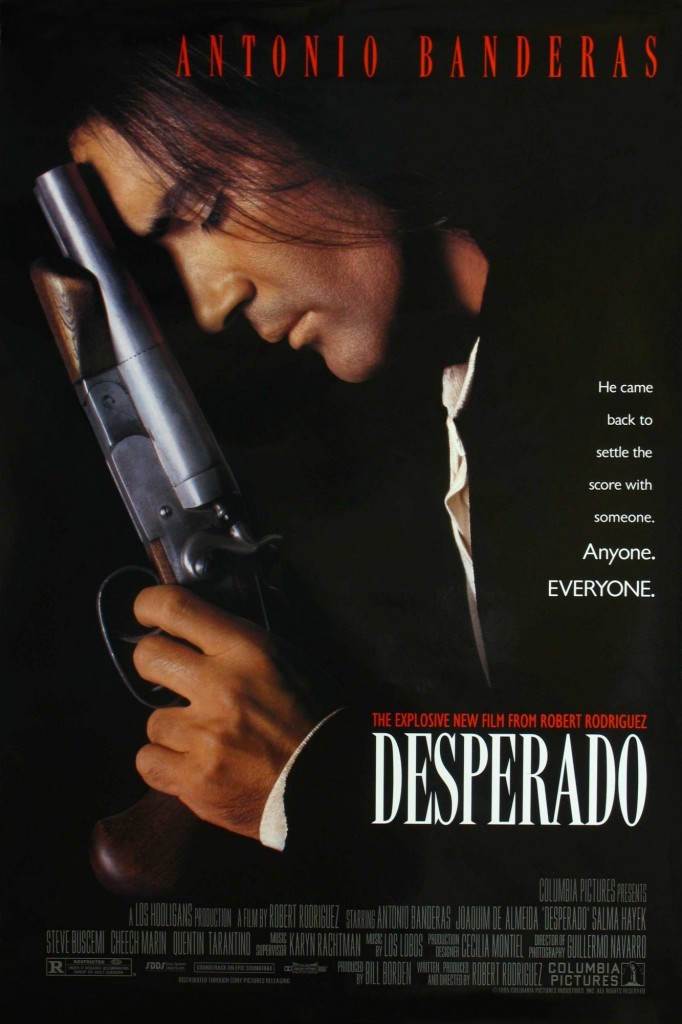 If you have not seen "Desperado" yet, then have we got a spicy treat for you. Robert Rodriguez' 1995 sequel to his 1992 break out super low-budget surprise movie "El Mariachi" is a sequel in all the right ways, in that it hits a lot of the same beats as the first film, but adds some new stuff and also turns everything up to eleven (usually thanks to an enlarged budget), making for something even cooler, slicker and bigger than the original. And when you can upgrade to Antonio Banderas for your leading man, you jump all over that, it's a win for everyone, right? (sorry, original mariachi/desperado Carlos Gallardo).
This is a fun movie, mixing elements of revenge thrillers with spaghetti westerns and the low-budget Spanish exploitation filmmaking that Rodriguez started out in to get his beak wet all to much aplomb and great skill. It is almost a shame the Rodriguez is now making either kids movies or throwback films that are "trying to be bad," so to speak, because when he got started in the 90s he was looking like the next John Woo, but with PASSION. Just watch how fun and sexy and cool this movie is and tell me he's spending his time wisely with Spy Kids movies. (well, financially that's his money maker so I get it but still you know what I mean).
Aw hell just watch this movie on the Netflix and enjoy!