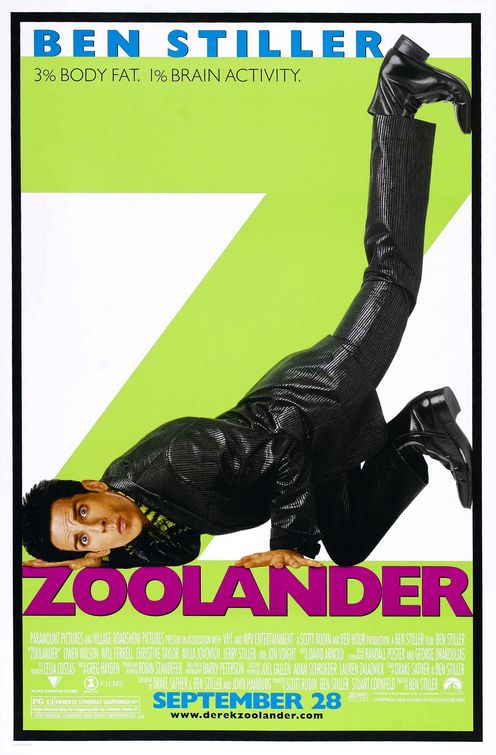 Who would have thought that Ben Stiller, of all the things he has done with his career and all the things he became famous for over the years, would excel the most at being a director? Sure people see Ben Stiller and they immediately think of all his most popular movies like the "Meet the Parents" films and "Night at the Museum" and whatnot, but the REAL talent of the man lies in his abilities behind the camera. A shining example of this skill is this week's Netflix Instant Pick of the Week, "Zoolander."
Made in a pre-2001 world, "Zoolander" is about a male fashion model who gets unwittingly recruited to be an assassin all "The Parallax View" style, and it is a crazy, satirical movie that skewers the fashion industry and the world of models, and there are moments here and there with a touch of the surreal that just makes this movie so weird and different and fun. And since at least 2008, Ben Stiller has talked about working on "Zoolander 2" but that's not necessary, we can all just enjoy this great little comedy, and we can patiently wait for the next Ben Still directorial effort.
Check out "Zoolander" right here on the Netflix Instant and enjoy the male model wackiness!