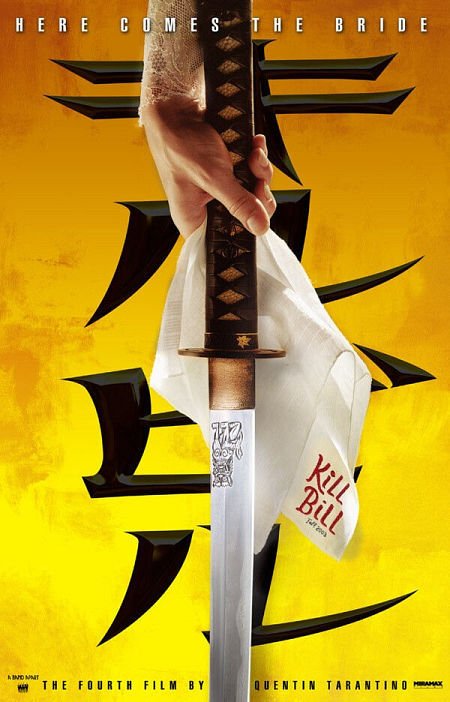 We all know that Quentin Tarantino is a voracious consumer of cinema, and a master of synthesizing all his favorite things about his favorite movies into his own movies, and "Kill Bill Vol. I" and "Kill Bill Vol. II" is a grand mash up of three of his preferred film genres: revenge movies, martial arts flicks and Spaghetti Westerns. And good golly do these three things go together quite well, especially thanks to Tarantino knowing exactly what he wants and how he wants it.
This is the epic story of a woman (Uma Thurman) left for dead by her former employer and co-workers (who all happen to be deadly assassins) seeking righteous vengeance against those that took her idyllic life and baby daughter away from her so violently. There are huge action set pieces and small character moments, and of course everyone talks in ways that only Tarantino can make people talk, another signature of his movies. The music is great, small roles are played by legendary actors, and it all just flat out LOOKS beautiful. The "Kill Bill" story, spread over two movies, is a joy of cinema and downright marvelous.
NOTE: any chance you can get to watch the Japanese cut of "Kill Bill Vol. I" you best do it if you want to see that movie the really it was intended to be seen.
So here is "Kill Bill Vol. I" to watch and here is "Vol. II." Enjoy yourself!