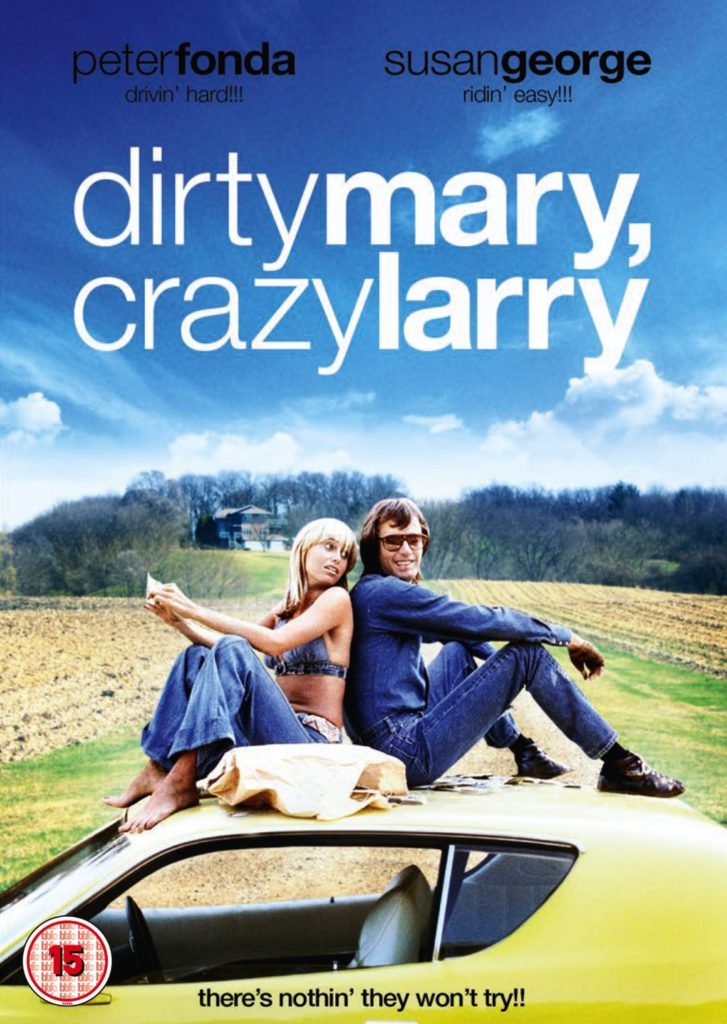 As heard in episode 190 of Cinema Crespodiso.
From 1974, "Dirty Mary, Crazy Larry" is in that genre of car chase movies that were all the rage in the 1970's, a genre that Quentin Tarantino himself played in relatively recently with "Death Proof," and it features a supremely charismatic Peter Fonda as a getaway driver in a heist gone right, save for the part where they get away clean. Playing Larry, the aspiring (and crazy) NASCAR driver, he orchestrates a robbery of a supermarket with his engineer buddy, but when they try to get away they find they have a new partner in crime, (presumably dirty) Mary, played by Susan George, and you may be asking well who the hell is Mary and I am here to tell you that Mary is Larry's one-night stand from the night before and he was just gonna dip out on her but she tracked him down and decided she was going to stick around.
So they try to ditch her and she proves very resilient. Meanwhile, the cops are getting closer and closer to them, and their window for a clean getaway gets smaller and smaller.
Just check out the movie for yourself already and enjoy the awesome car chases and keep your eyes peeled for that ending that literally comes out of nowhere oh shit I think I said too much.
Watch "Dirty Mary, Crazy Larry" here on the Netflix Instant.